Insights at the Point of Impact
Bring the power of a fully integrated business intelligence machine into your daily workflow. Leverage actionable insight by making it easier for your team to utilize data and improve productivity.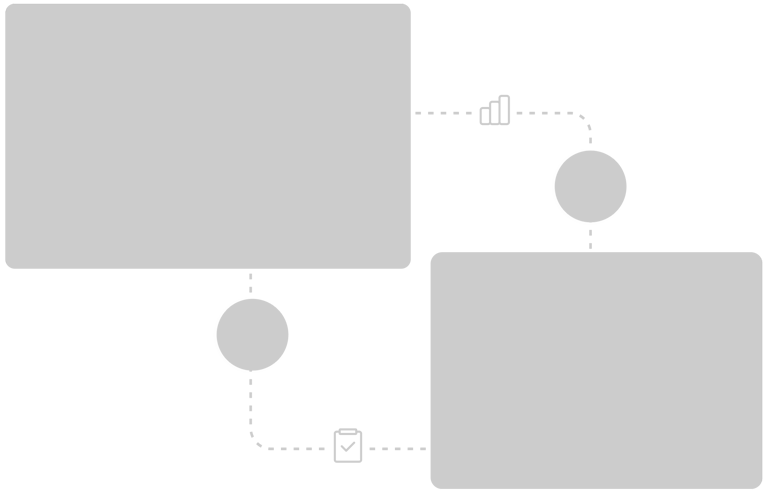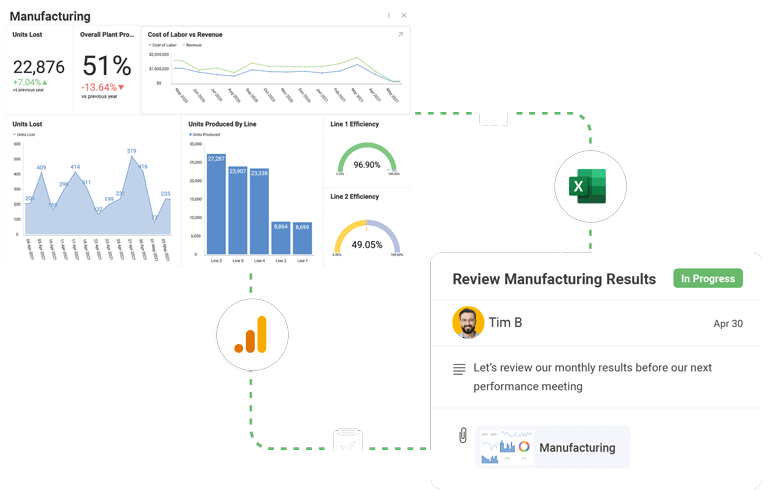 All-in-One vs. App Switching
Unleash the power of your team by going beyond a single-point solution. Stop wasting time constantly switching between all your business apps – Slingshot is the all-in-one digital workplace you need.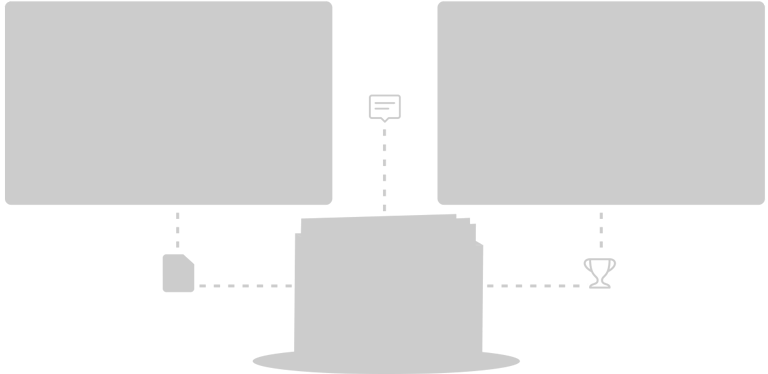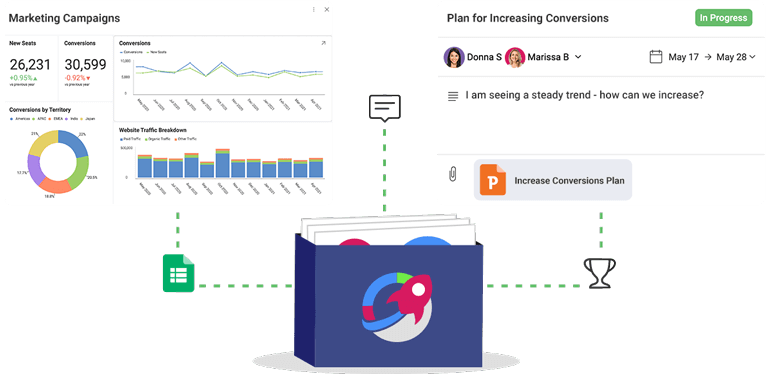 Elevate Beyond Just Data
Slingshot seamlessly integrates data analytics with all the other tools you need to increase team productivity – project management, content management and chat.
Take Control of Your Work
Keep all your tasks organized on your home page – save time hunting for information and never miss a deadline again! Bookmarks make it easy for you to access anything within the Slingshot application.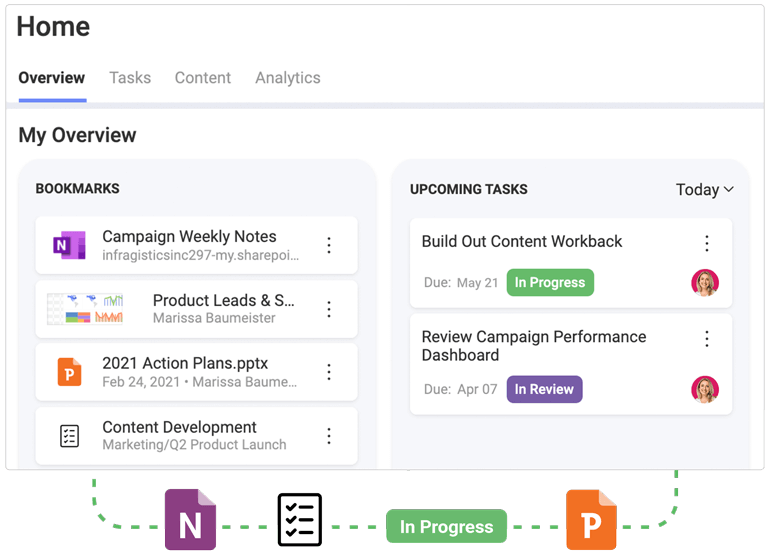 Go Beyond Project Management
Slingshot utilizes Table, Gantt and Kanban views, and shows Task dependencies across projects. See roadblocks at the overview level and know exactly what is causing delays. Turn every project into a success story – with project overview, tasks view and task dependencies, you can quickly identify blockers in your projects before they become a real problem.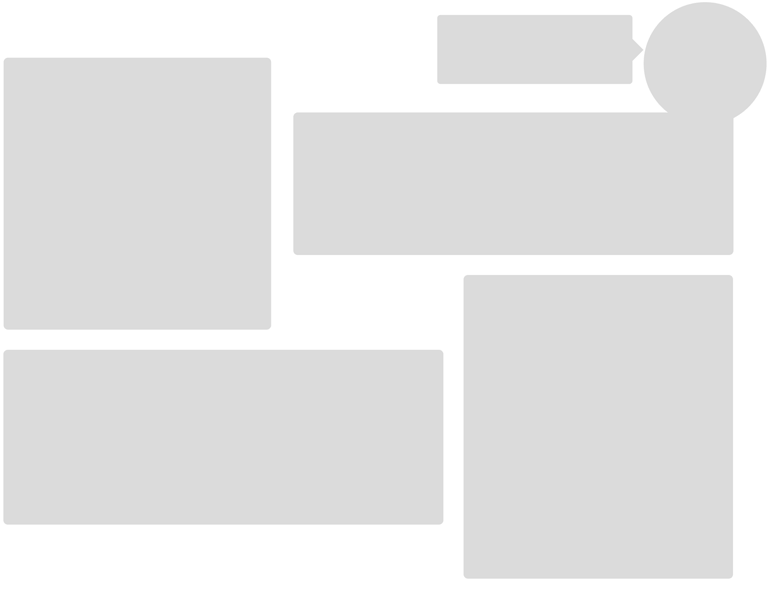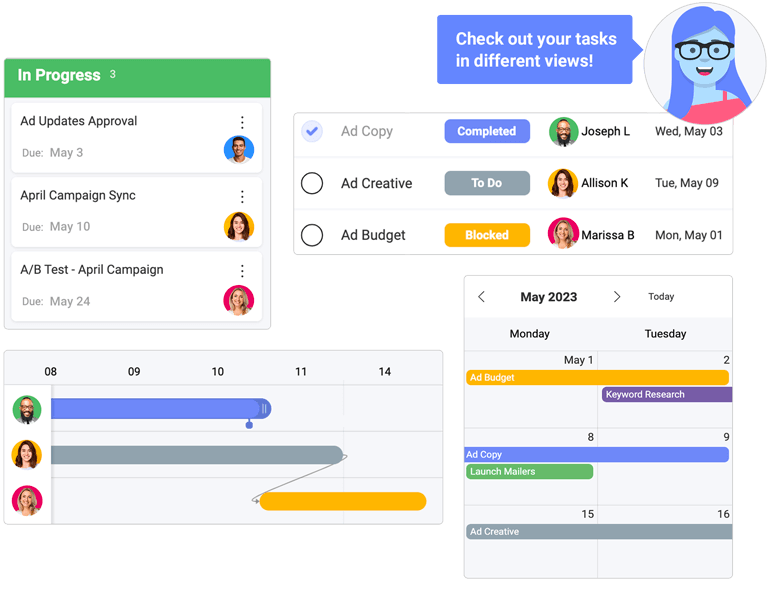 Collaboration Now in Context
Eliminate your team's need to spread discussions across various chat apps and improve your organization internal communication. Real-time 1 on 1 and group chats, notifications, and announcements. Chatting within the context of your team, project and even tasks level increases workflow management.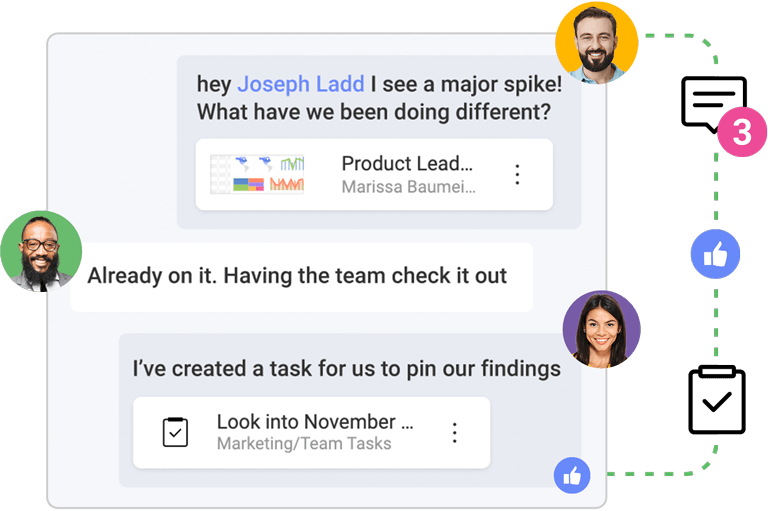 All-in-One Content Management
Easily pin content from any of your cloud storage providers, URL links within your teams and projects to keep everything organized. Save time searching through emails and copies of documents with Slingshot's simple, smart, and intuitive content management feature.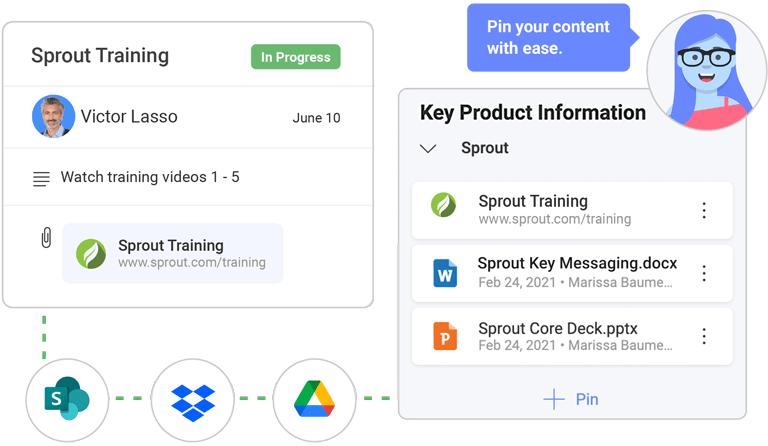 What Our Customers Are Saying About Us
Slingshot helps us improve accountability on our team. It allows us to make clear agreements on what and when tasks need to get done. And I love how we can have chat within a task. Slingshot empowers my client teams and keeps us informed and focused.
Using Slingshot on my phone gives me instant access to our sales metrics and allows me to use that data in chat with my team. There's simply no better way to motivate your team than with good data.
I really like how Slingshot works with Microsoft Office 365. I get the best of Microsoft and the easy-to-use data analytics, information management and team organization of Slingshot.
Get Started With Slingshot Today
Inspire success with the most powerful team-enhancing software.