Marketing – SEO Management
Bring Together All the Tools You Need to Successfully Increase Website Visibility!
SEO touches so many areas of your marketing machine. Slingshot helps you improve your site visibility by combining strategy, content, keywords, and other SEO elements all in one place. Start hitting your SEO goals faster.
Try it NowTry it Now Try it Now
Key Slingshot features to help with your SEO Management
Track Your Performance
Create beautiful dashboards from any of your SEO tools – Google Analytics, Google Search Console, and some of the most common SEO tools like Ahrefs and Semrush to show your organic traffic, sales, and keyword rankings. Share keyword data with your SEO team, content performance with the editorial team to know what is working and provide them with the insight they need to product effective content.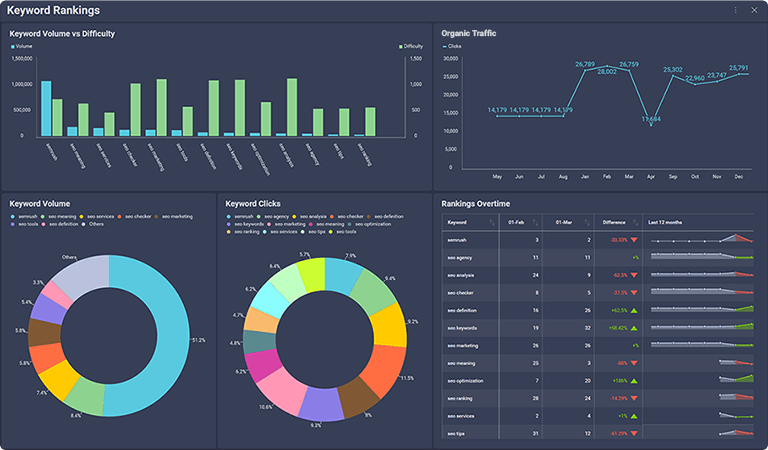 Collaborate Faster
Share your SEO project with anyone you are working with inside your organization or even external SEO client services companies. Collaborate with your product and engineering teams on technical improvements or assign team members with content tasks, website updates, and more.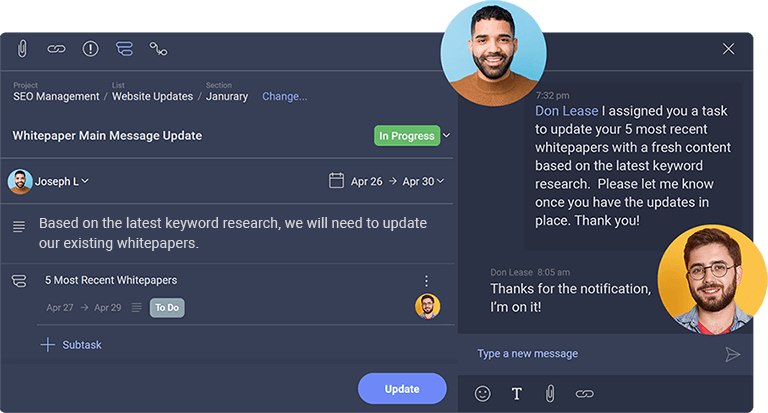 Easily Track Updates
Stay up to date with all technical projects, link building campaigns and the content that you are publishing, updating, and when! Make it easier to identify initiatives that improve your organic performance and ones that haven't moved the needle. When your tasks, metrics, and collaboration are all in one tool, you can work more strategically and faster together.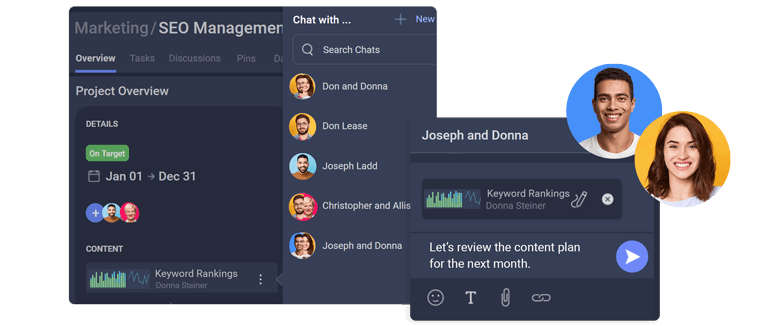 Follow Best Practices
Keep up with SEO best practices and share them easily with your team. Pin URLs to key articles and websites that align with your company SEO strategy and place them right on the same board as your content templates, so they are always on top of your mind.