Get Uninterrupted Productivity and Team Collaboration
Tired of collaborating in multiple communication channels and apps? We created Slingshot so you can bring all your work, conversations, content, and tasks to a single digital workplace where team collaboration thrives, with transparency in tasks, in-context chat, and data analytics easily shared in dashboards.
Try it Now
Request a Demo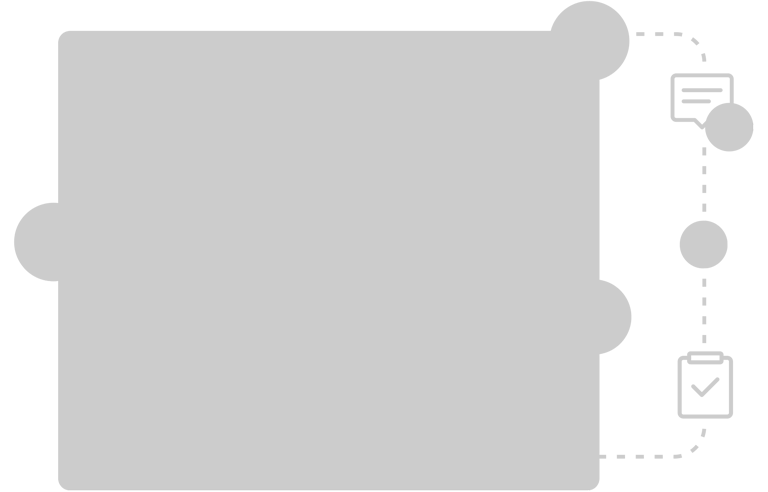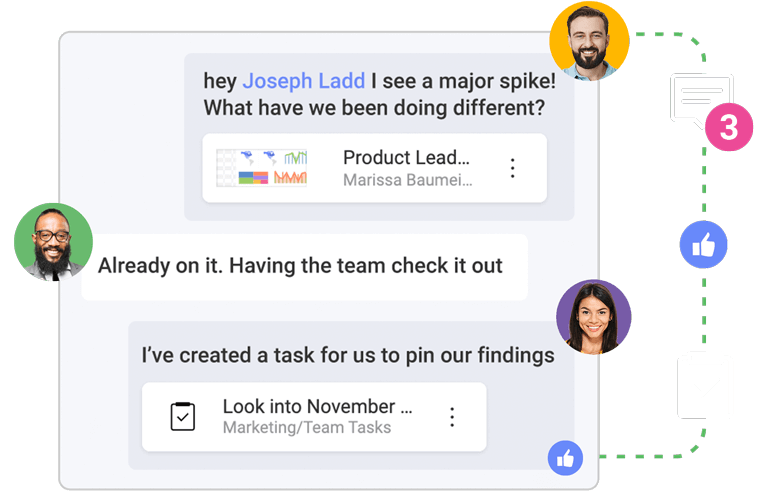 Slingshot Team Chat Features
Keep your team conversation flowing with Slingshot's chat features and functionalities that create flawless collaboration.
Threaded Discussions
Bring everyone together with our teams' collaboration features allowing for a transparent conversation at all levels.
Topics
Break work discussions into topics so information is always easy to find and your conversation stays in context.
@ Mention
Mention people, teams, and projects to grab the users' attention when you need it fast.
Messaging
Collaborate 1-on-1 or with a group of people directly in Slingshot, where your projects, data, and content live – no app-switching.
Pin Chat
Pin your chat window open so that conversations are always visible on the sideline of your app, no matter what you are working on.
Following
Enable the Follow functionality on discussions or mention teammates you want to follow up with so everyone can stay updated.
Collaboration at Every Level
Make the most of your project management process with workspace and project discussions, as well as 1 on 1 private chat that meets all your team's needs.  Use real-time collaboration that happens in context and with transparency and boost team performance with integrated productivity flows, helping with centralized communication and transparency for your onsite or remote team.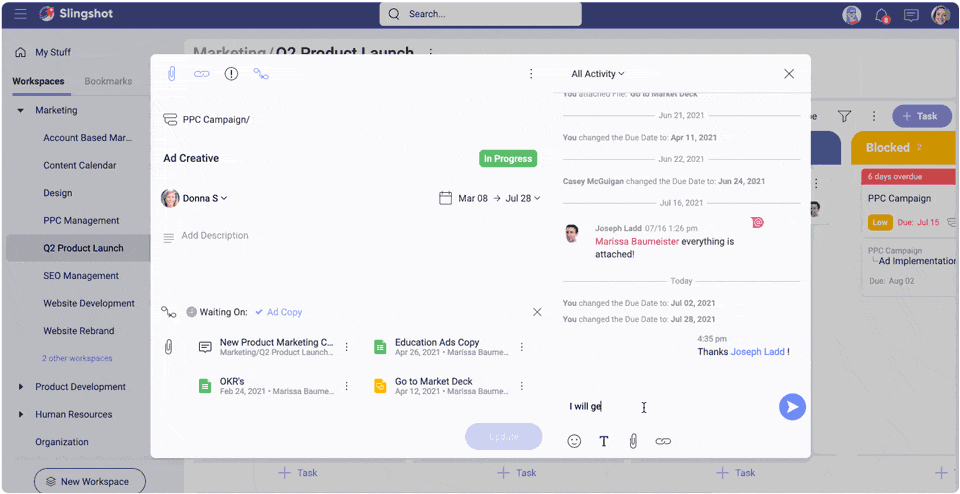 Taking Collaboration to the Next Level
It's More Than Just a Chat
Slingshot offers unique workflow features, keeping productivity flowing at every turn with no interruptions. Communication with your team goes beyond just chat now – it's all in context, and it's keeping everyone aligned and everything visible. You can now turn ideas and initiatives into tasks by clicking on a message and assigning people to the action point, adding a description, content, and information along the way.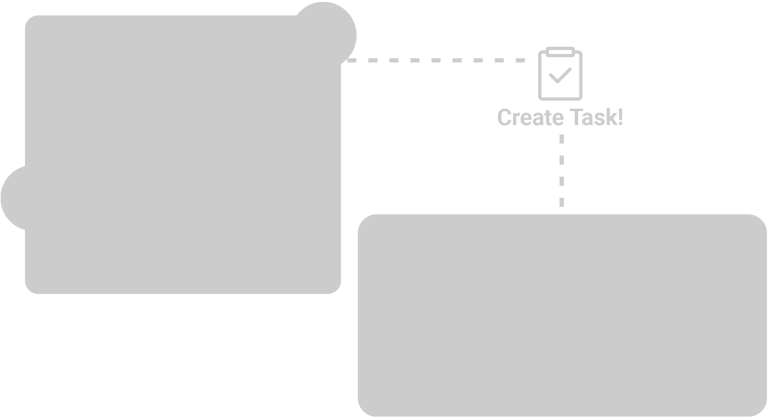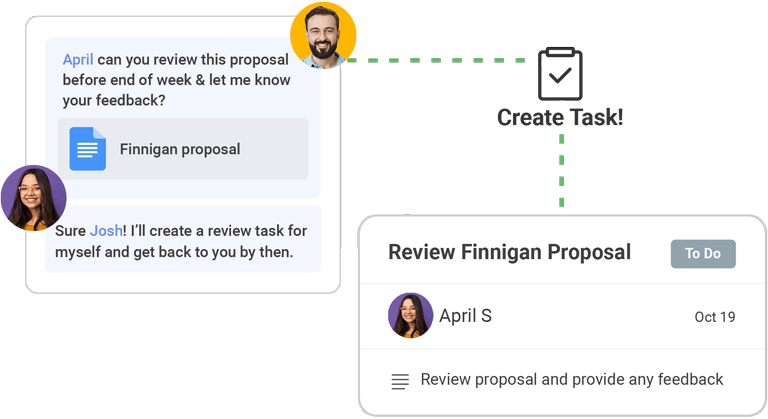 Chats Made Faster
In Slingshot, you can create chats and discussions right from tasks, dashboards, and pinned content. Your team can easily move straight into collaborating with one click and stay informed. No app-switching is needed – your chats and discussions are there together with your tasks, projects, workspaces, and key files and documents, organization-wide.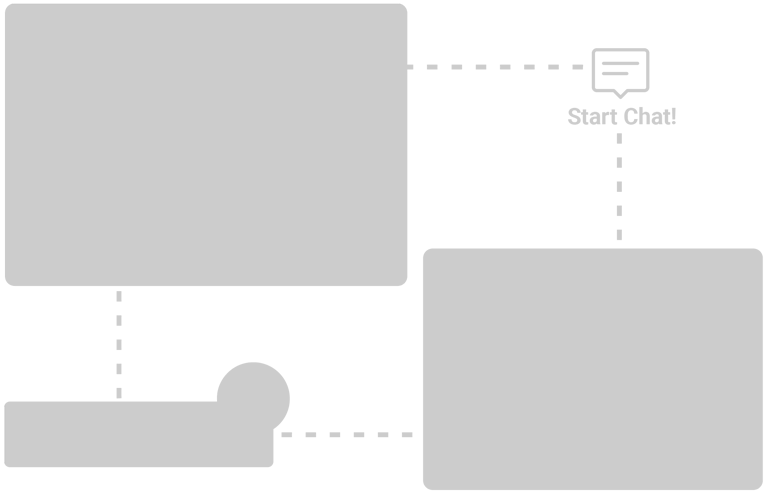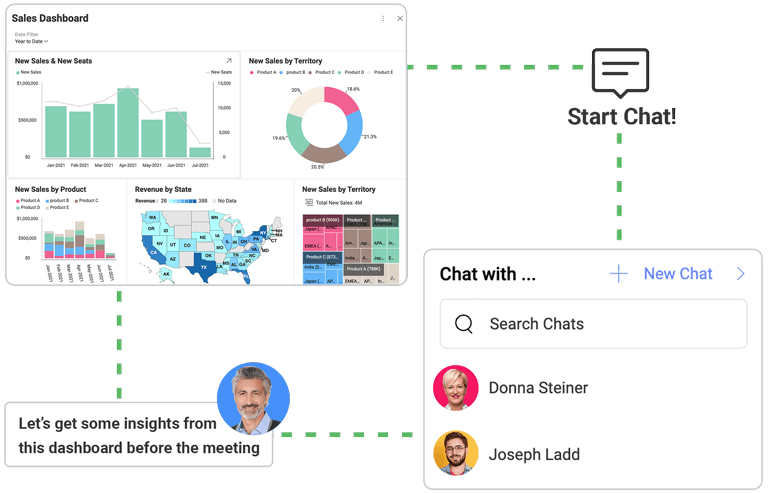 Boost Team Results with Ready-to-Use Templates
Explore our collection of ready-to-use templates, carefully crafted to cater to the needs of multiple use cases and departments. Save time and effort by trying out the template that suits your workflow best. It only takes a few clicks to get started.
Use Template

→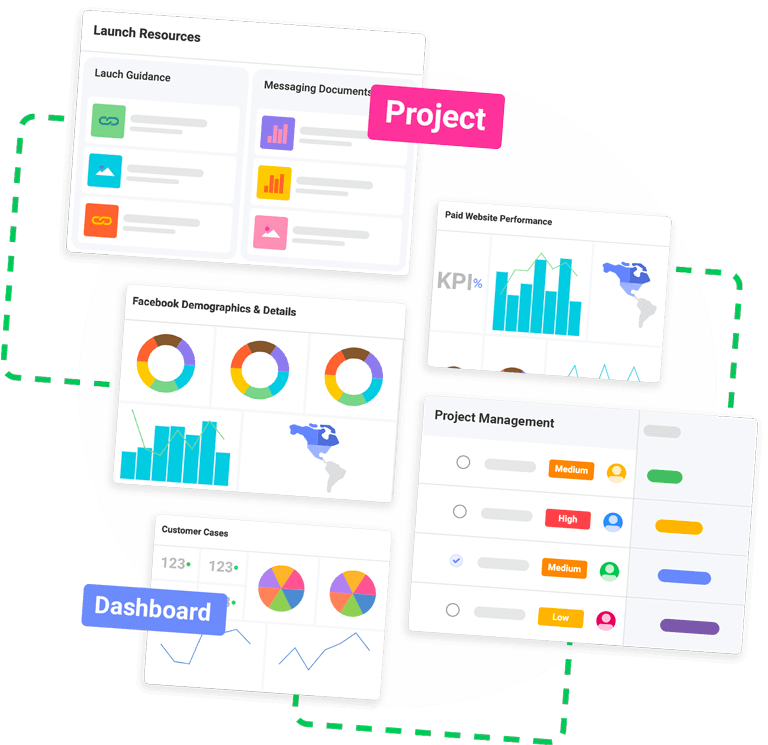 Frequently Asked Questions
Team collaboration is the daily communication and co-working of people on the same team, who collaborate on tasks and projects to execute the company's vision, hit deadlines, and achieve objectives. Team collaboration is the workflow of teammates that needs to happen seamlessly for work to run smoothly – execute strategy, manage campaigns, complete tasks on time, manage and organize projects and much more.
Team collaboration is the best way to achieve goals and hit milestones for small and large companies alike. Making sure your team stays productive in their collaboration is the best way to achieve that, by providing them with all necessary support, assistance, and tools for them to be able to easily do that.
Collaboration software is software whose purpose is to help teams be more productive and perform more efficiently. Such tools can enable teams to achieve better results, communicate better and improve workflow and overall results for the company. The most preferred collaboration software is combining many features in a single platform, bringing together all elements of team collaboration like chat, project tracking, tasks, content management, and data analytics.  
Collaboration tools bring many benefits to businesses of all shapes and sizes – by helping teams be productive and improve their results even when they are not working in the same office, same country, or same time zone. You should consider using such a tool to enhance communication, improve project management, manage tasks and organize files, keep track of all aspects of your workflow, have transparency, and achieve data-driven decision making.
Slingshot helps you organize everything about your team collaboration in one app with powerful features. In Slingshot, you can separate your teams, projects, and even departments in workspaces, assign tasks, create chat and discussions, pin every file from a cloud provider and connect to your data sources to create beautiful dashboards. Different workspaces can also be shared with outside collaborators with limited access in Slingshot. 
Yes – Slingshot can easily facilitate remote teamwork serving as an all-in-one digital workplace that eliminates app-switching and provides everything a team needs for their daily workflow. All remote team members have access to the most recently updated files on a task level, they can track projects and tasks and have visibility and chat 1-on-1 and in a group. They can also depend on data insights at every turn and unite data with everything else, create beautiful dashboards with a few clicks, see the story data tells, access it, and share it in seconds.
Get Started With Slingshot Today
Inspire success with the most powerful team-enhancing software.