Marketing – Account Based Marketing
Convert Accounts Into Customers with Effective Account-Based Marketing Campaigns
Intent is the new lead. Ensure that your players, touches, channels, timing, and content of your ABM funnel all work seamlessly together to make the most of your next campaign. With Slingshot, you can facilitate uninterrupted cross-department collaboration between Sales and Marketing, in the same place where insights, actions, and content all reside. Get your account-based marketing in sync.
Key Slingshot features to help with your Account Based Marketing
Precise Account Selection Every Time
Unite your sales and marketing teams in workspaces that drive insights and precise strategic account selection in your account-based marketing framework. Utilize intent data and engagement metrics at persona and account levels alongside your Sales team's insights to ensure your efforts are strategically placed, avoiding account blindness and channel silos.
Collaborative Account Planning
Allow the insights and collaboration within discussions and dashboards drive clear campaign growth and have a clear understanding of the account from marketing and sales. Identify points in the buyers journey that targeted accounts fall into to 1:1, 1:few and 1:many campaigns.

Personalize Based on Engagement
Attract and tailor the right content to targeted accounts – at the right time to push them through the buyer's journey. Go from collaboration to action in one click to take advantage of personalization on your advertising, content, and landing pages to drive a better customer experience that relates directly to them – and strike while the iron is hot.

Report on ABM Metrics That Matter
Transition to account-based marketing data easily with account engagement presented in beautiful dashboards to track your most important ABM metrics. Pull data from sources like Google Analytics, Salesforce, Marketo, and much more.
Go from insights on intent and engagement to action with your Sales team in a matter of clicks and improve your account-based marketing KPIs much faster.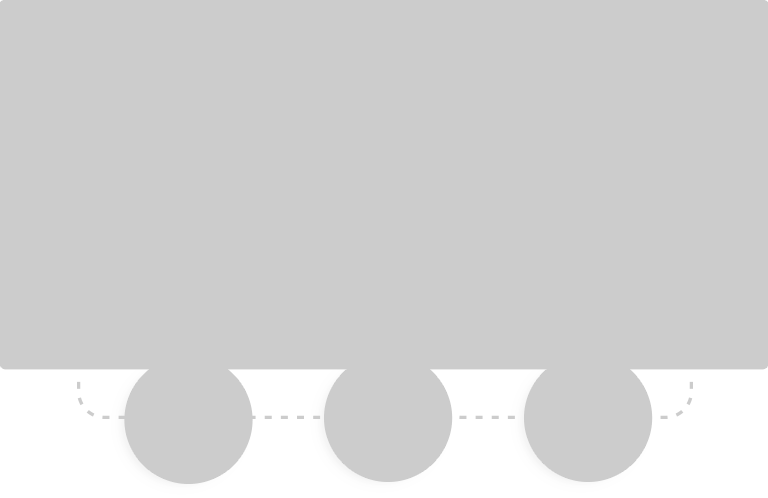 Follow Best Practices
Whether you are new to ABM, or it's become second nature to you, organize your team with the content and the resources they need to succeed. From personalization, customized web experiences and the types of touchpoints keep ABM everything at your fingertips, so your team can easily find them and keep them on top of their mind.

Frequently Asked Questions
Account-based marketing is a focused approach to B2B marketing in which marketing and sales teams collaborate and work together to target the best-fit accounts and turn them into customers. In account-based marketing teams use strategies that merge the expertise of sales and marketing together and close deals with high-value accounts only, keeping an eye on account and marketing penetration and using personalized campaigns.
Account-based marketing brings more focus to the marketing message and ultimately brings more revenue. It's called a "holistic" approach to marketing because it concentrates on the highest possible ROI to reach the goals. In a jungle of information, it helps to reach customers with a highly personalized message and campaigns, actually identifying those specific accounts and businesses that will be reached and influenced the most.
Account-based marketing, when implemented right leads to highly raised revenue, generates more focused conversions, and improved ROI. ABM campaigns are personalized and affordable, bringing alignment of the sales and marketing teams at the same time. ABM also provides consistency in the customer experience and creates stronger bonds with the current customers, it provides good cost-efficiency and opportunities for a shorter sales cycle. Overall, it's an approach that fosters data-driven decisions to deliver the best customer experience.
Account-based marketing software is a tool that provides seamless cross-departmental collaboration between sales and marketing teams, having cross-team awareness for any major (or even minor) steps taken in a project or a campaign. Such software assists with communication and collaboration, task and project organization while relying heavily on data within the app, and allows for sharing all important information, file storage, and more.
Slingshot unites all needed digital assets for your account-based marketing campaigns in one place and allows for them to be efficiently shared in cross-collaboration. As an all-in-one digital workplace, Slingshot leaves nothing out. It infuses your daily work with data analytics and AI so all account-based marketing metrics on campaigns stay within reach and context. The tool assists with ownership, division of tasks, and keeping tabs on any blocks throughout campaigns. With Slingshot your ABM team stays on top of current data for campaigns, collaborates seamlessly, tracks KPIs, and can go from insight to action in seconds.
Every ABM project and campaign can be tracked in Slingshot. You can pull data insights from your data sources or upload an Excel report and create beautiful dashboards with just a few clicks. This allows you to view all your metrics in one glance, see the whole story of your buyer's journey and adjust accordingly. Going from insight to action has never been easier.
Yes – Slingshot allows you to pull your data insights from different sources as well as popular social media platforms and create dashboards, displaying your data in your preferred visualization.
Absolutely. Slingshot is all about cross-team collaboration. Organize your work in Workspaces, Projects, Discussions, and/or Groups, so all communication, ideas, and brainstorming gems are never lost. Slingshot also comes with a chat functionality that puts conversations in context according to every project/team/task.
Get Started With Slingshot Today
Inspire success with the most powerful team-enhancing software.