Marketing – Content Calendar
Slingshot Streamlines Your Content Publication for More Effective Results
Get things done. Hit your deadlines. Align your project team members. View real-time analytics so you are always in the know about what content is drawing the most eyes!
Try it NowTry it Now Try it Now
Key Slingshot features to help with your Content Calendar
Stay in Touch
Eliminate your team's need to spread discussions across email and chat apps by keeping communication and file storage under the same roof in Slingshot. Locate the creative images, assets, and content you need, when you need it!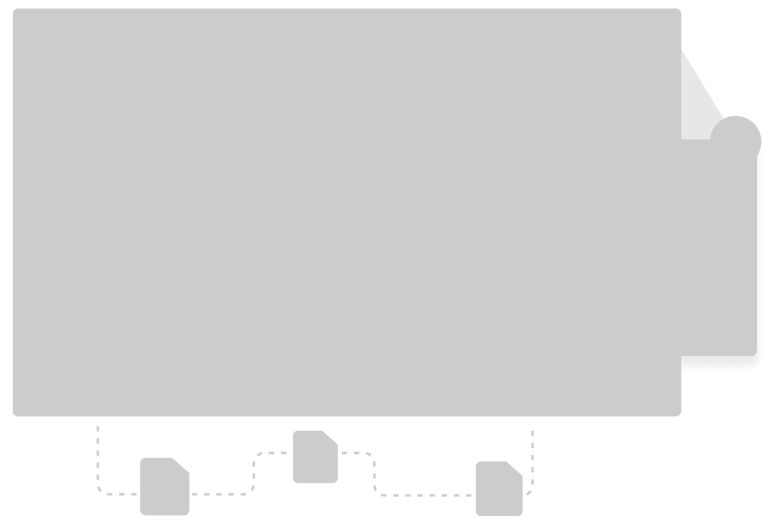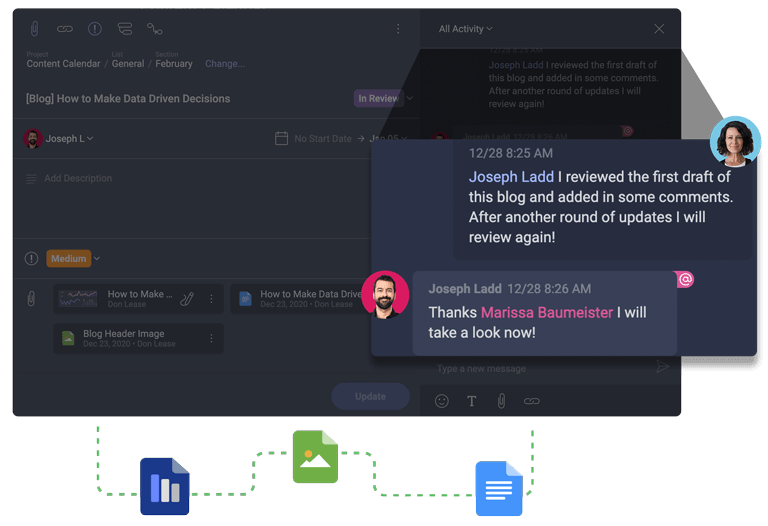 Stay on Task
Calm down the content creation workflow. Assign team members specific tasks to increase productivity and build a sense of project ownership. Then, link task completions to crystal clear 'next steps' to ensure your team stays accountable and aligned.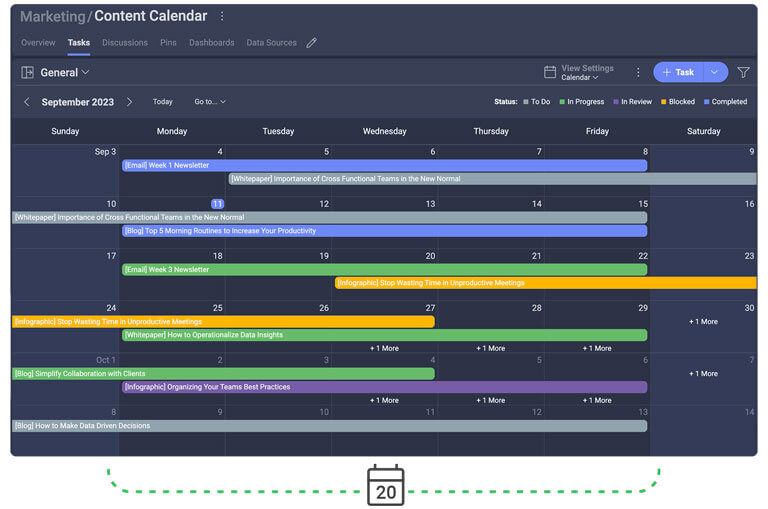 Stay on Target
Stop guessing. Start strategizing. Slingshot is like a content blueprint that visualizes how individual elements of your workstream line up. Quickly highlight where roadblocks are developing. Track the transformation progress of how ideas turn into results.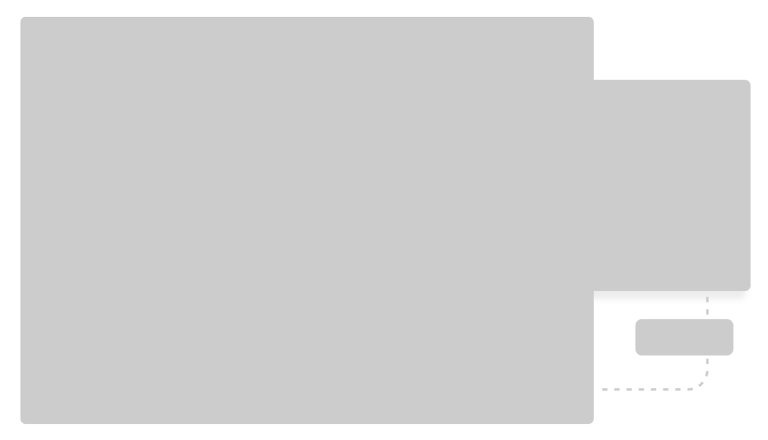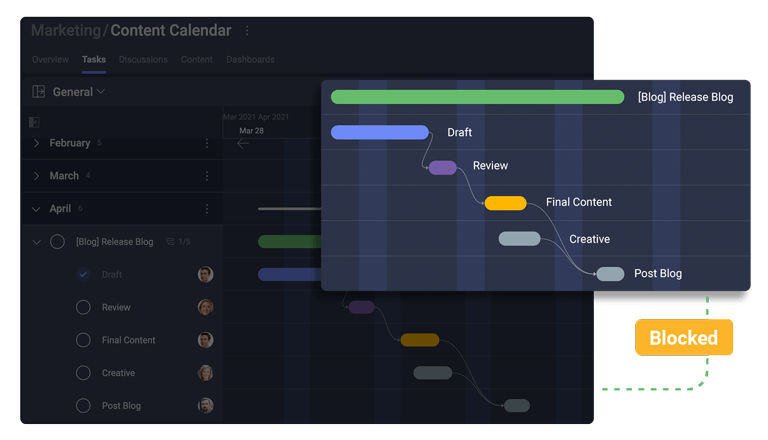 Stay on Track
Content development doesn't stop after you hit the publish button. Slingshot makes it simple to track success metrics & KPIs, such as pageviews, CTA clicks, and which pieces of content drive the most awareness. The seamless integration with Google Analytics allows you to track your success and act on key insights.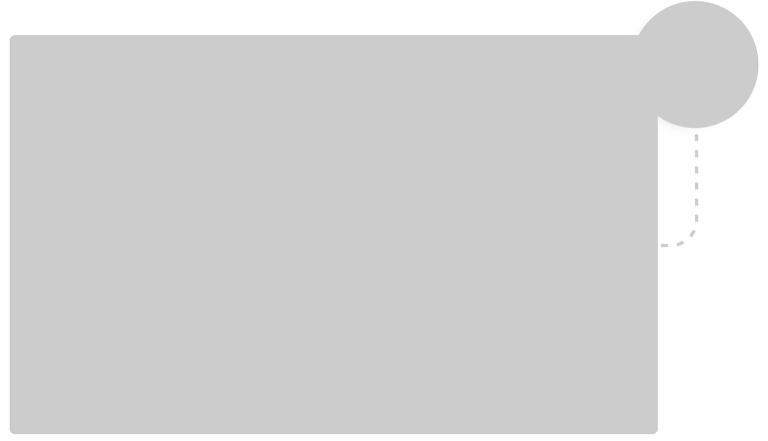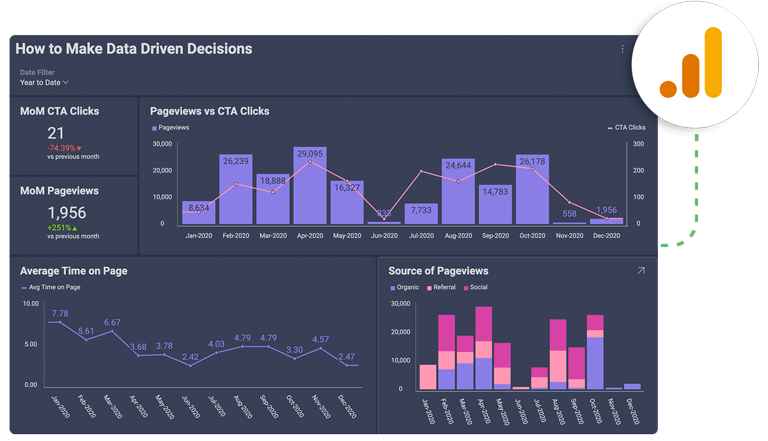 Frequently Asked Questions
A content calendar is a visual schedule of when and where you plan to publish and promote content on your blog, social media channels, email newsletter, etc.
When creating your content calendar, utilize lists and sections to break down the product, service, and month which you plan to write content. When planning your content calendar, make sure that you have your top targeted keywords in your content each month.
When planning your content calendar, make sure that you have your top targeted keywords in your content each month.
It helps keeping your content organized and on track, provides transparency across departments, and is excellent for brainstorming. The content calendar also saves time as everything is pre-scheduled and allows proper preparation as there is enough time for research, creation, and execution.
Build out your content calendar within a workspace in Slingshot where you can have a task for each content type, subtasks to further break them down, and track traffic to pages.
In Slingshot, you can easily map out your content to visually see how things are lining up, track the progress of each content piece and assign the necessary team members to the specific tasks they are responsible for.
Of course, you can! Slingshot was built with flexibility in mind first, so you can organize your content calendar any way you like – List Views, Kanban, and Timeline give you different ways to look at your calendar. The lists and sections functionalities allow deeper organization of your content and the sub-tasks functionality provide clear responsibility of tasks.
Yes, you can connect right to your website data from Google Analytics and easily track the KPI metrics and success of your online content.