Marketing – Campaign Launch
Keep all elements of your next campaign on track and don't miss your next milestone
No matter the campaign every team needs a clear path to success to be productive. With so many moving pieces it can be easy to overlook elements – unless you are using Slingshot to manage your next campaign!
Try it Now
Key Slingshot features to help with your Campaign Launch
Insights without micromanaging
With team and product overview you can gain quick insights into campaign timing, spot key blockers and clear paths to success without the need to dig through the details. Make sure key documents like goal metrics, project briefs and positioning docs are at the forefront.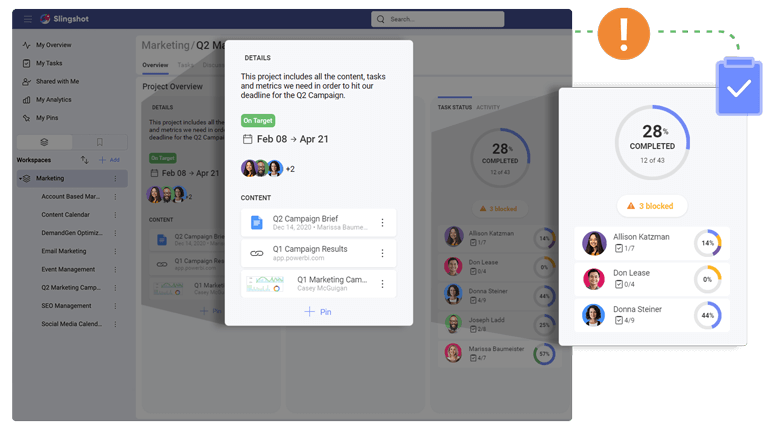 Make data driven decisions
Connect right to Marketo, Hubspot, Google Analytics and more to assess past wins improve KPIs with each campaign. Take action on your insights in seconds with the ability to create discussions and tasks right from annotated dashboards.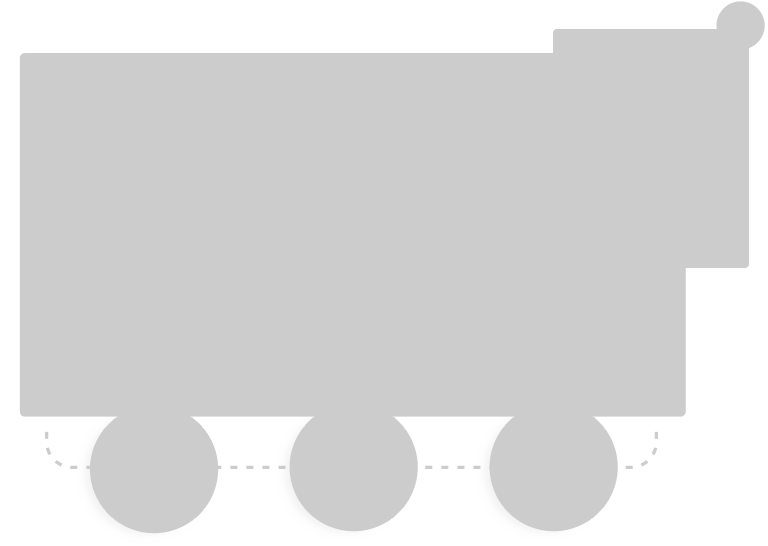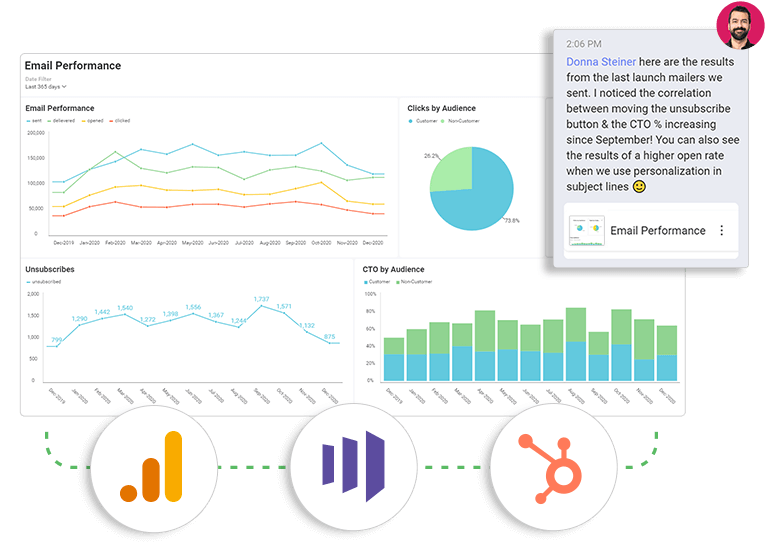 Go from campaign brief to timeline in seconds
Make it easy to go from a campaign brief right into a full campaign schedule with tasks, dependencies, due dates, start dates are more. Visualize these timelines and hold clear accountability for each member of your team.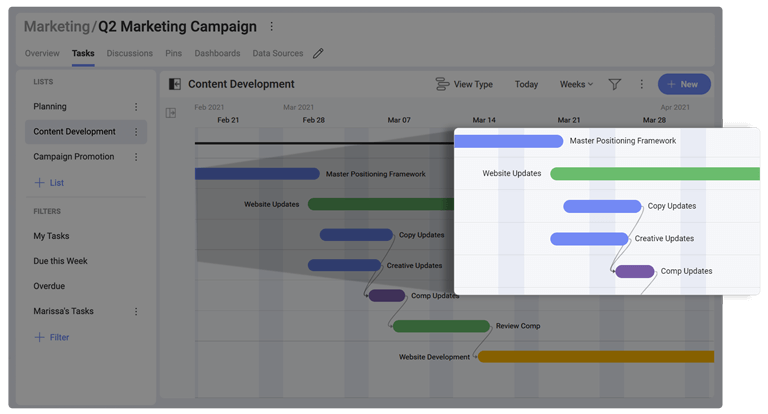 Maintain a central place of truth
Eliminate the time you usually spend hunting and pecking for content and info and create a central place of truth. Campaigns involve briefs, design, content docs, metrics all with constant collaboration. Keep everything in one place for easy access.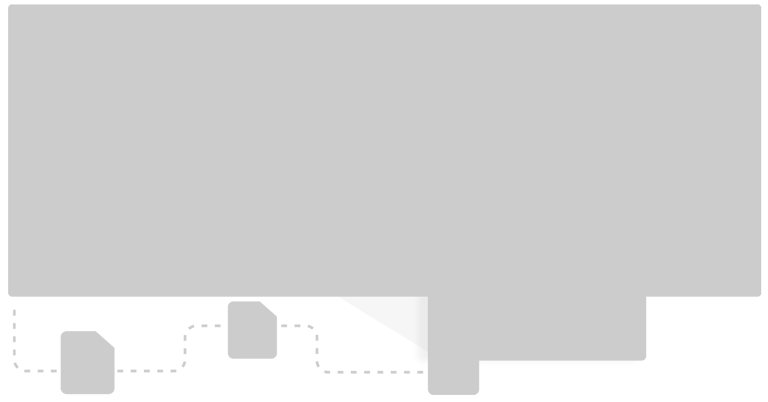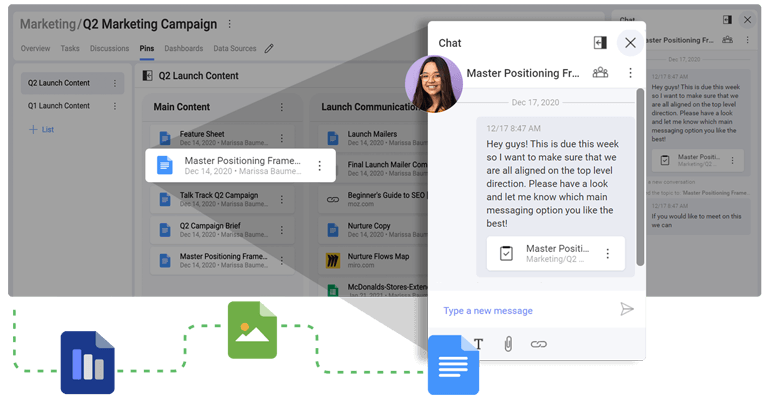 Get started with Slingshot today
Inspire success with the most powerful team-enhancing software.
Try it Now