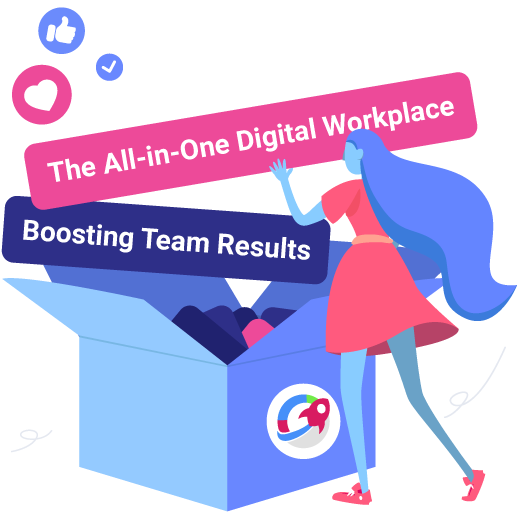 How to Create & Launch a Successful Marketing Campaign
To maximize your chances of success, we've gathered all the necessary pieces that you need to assemble to build a marketing campaign that's working from start to finish.  
Bilyana Petrova
19 min read
Marketing campaigns are an integral component of every company's growth and can help businesses achieve a variety of goals such as bringing in new customers and generating more sales. There are several types of marketing campaigns, but you should focus on a campaign that is specific to your business and the goals that you want to achieve with it.
With so many marketing KPIs to track the effectiveness of your marketing campaigns, it's easy to understand and analyze what's working and what's not. In this article, we'll focus on the different marketing campaign components, how to create and launch a successful marketing campaign and present you with a few great marketing campaign examples that you can learn from. Let's get started!
What Is a Marketing Campaign?
A marketing campaign is a strategic marketing approach to promote product / service or company goal through different types of media including, but not limited to email marketing, social media, print advertising, radio, television, pay-per-click (PPC). The ultimate goal of a marketing campaign is to bring new customers and increase its profits. However, a marketing campaign goal could also be lead generation, promotion, building brand awareness, expanding to new markets, etc. A successful marketing campaign is a campaign that has reached its goals.
Types of Marketing Campaigns
As we mentioned at the beginning, there are several types of marketing campaigns, but to make sure that your campaign will be successful and achieve its desired results, you should focus on a campaign that is specific to your business and can reach your targeted audience in the type of media they are using, watching or listening.
Here are 9 types of marketing campaigns you can use to achieve your marketing goals:
These are some of the most common marketing campaigns, but there are many others. For example, other types of marketing campaigns include affiliate marketing campaigns, paid search campaigns, influencer marketing campaigns, user-generated content campaigns, rebranding campaigns, and more.
1. Traditional Media Marketing Campaign
Traditional marketing campaign refers to any type of marketing campaign that it's not digital or online. The traditional marketing channels include:
Print – newspapers, and magazines
Telemarketing – phone, text messages, and fax
Direct mail – brochures, catalogs, postcards, newsletters, sales letters, etc.
Broadcasting – radio and television
Outdoors marketing – billboards, shop signs, bus stop posters, car stickers, etc.
With the rise of digital marketing channels, in recent years, traditional marketing is often unevaluated. However, traditional marketing outlets still have a place in consumer's day-to-day life, so they shouldn't be neglected. Typically, traditional marketing campaigns are more impactful and memorable in comparison to digital marketing campaigns but are also more expensive and it is more difficult to measure their performance and success. The same is valid for ABM marketing campaigns, which are very much preferred today because of the personalized approach and cost-efficiency.
Traditional media marketing campaign example: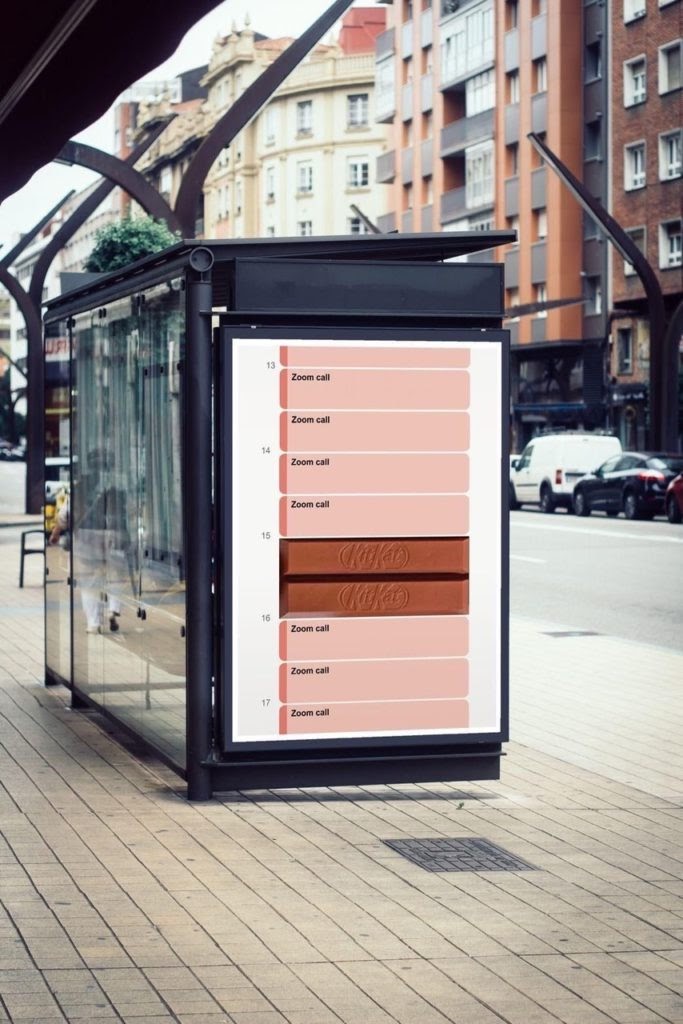 2. Product Marketing Campaign
If you have just developed a new product and want people to buy it that's unlikely to happen if they don't know that it even exists – that's where marketing campaigns come in. A product marketing campaign is a process of bringing a product to the consumer market, promoting it, and finally selling it to customers. The goal of the product marketing campaign is to create demand and drive usage of the product.
In product marketing, it is important to focus on messaging and positioning and making sure that the customer understands what the product is and how it could make their life better.
The primary person working on such campaigns is the product marketer. However, there are other teams and professionals that help make the product campaign successful including content specialists, SEO experts, market analysts, and others.
Product marketing campaign example: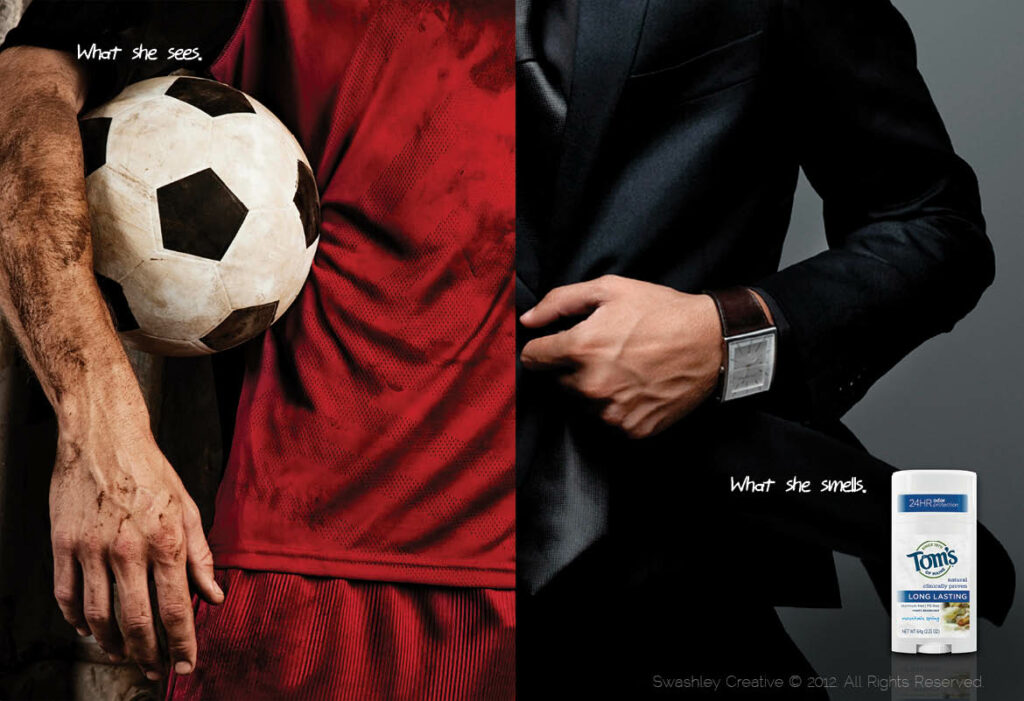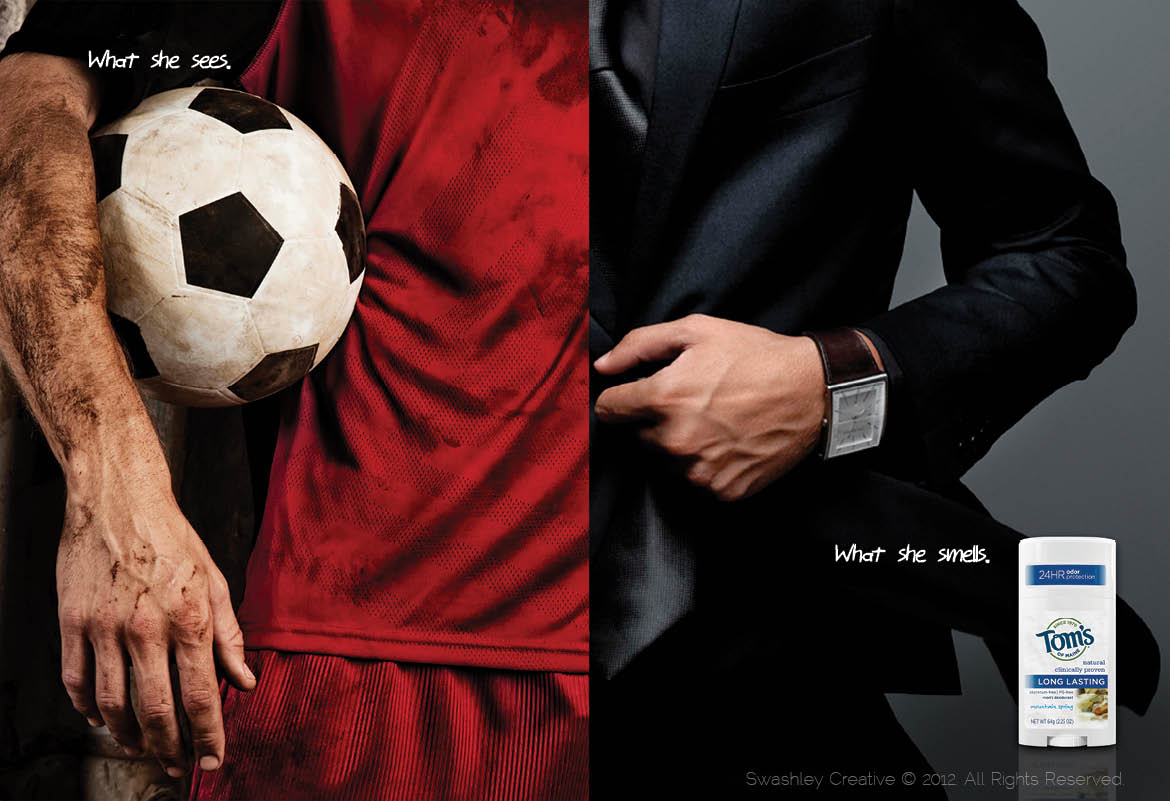 3. Email Marketing Campaign
Email marketing is a digital marketing channel that uses email to promote your business's products or services. It is a powerful strategy that helps convert leads into paying customers. An email marketing campaign is a coordinated set of email messages sent from a business to customers or prospects over a specific period of time.
Each email marketing campaign has a specific purpose that is called a call to action (CTA). These CTAs can be different such as getting recipients to sign up for a webinar, make a purchase, download a white paper or sales sheet, etc., and their goal is to engage recipients with your business, and help them get more leads and drive more sales.
Email marketing campaign example: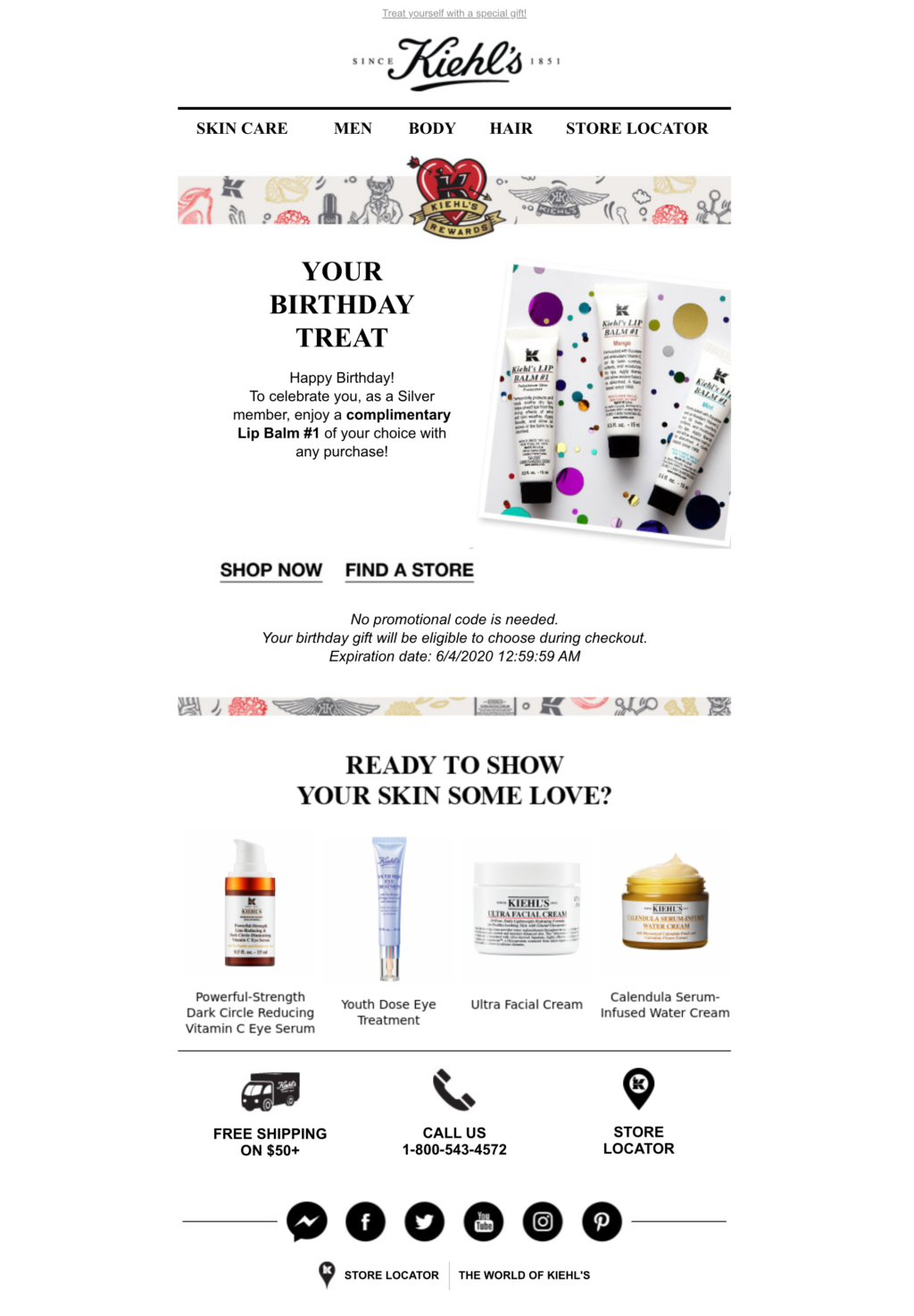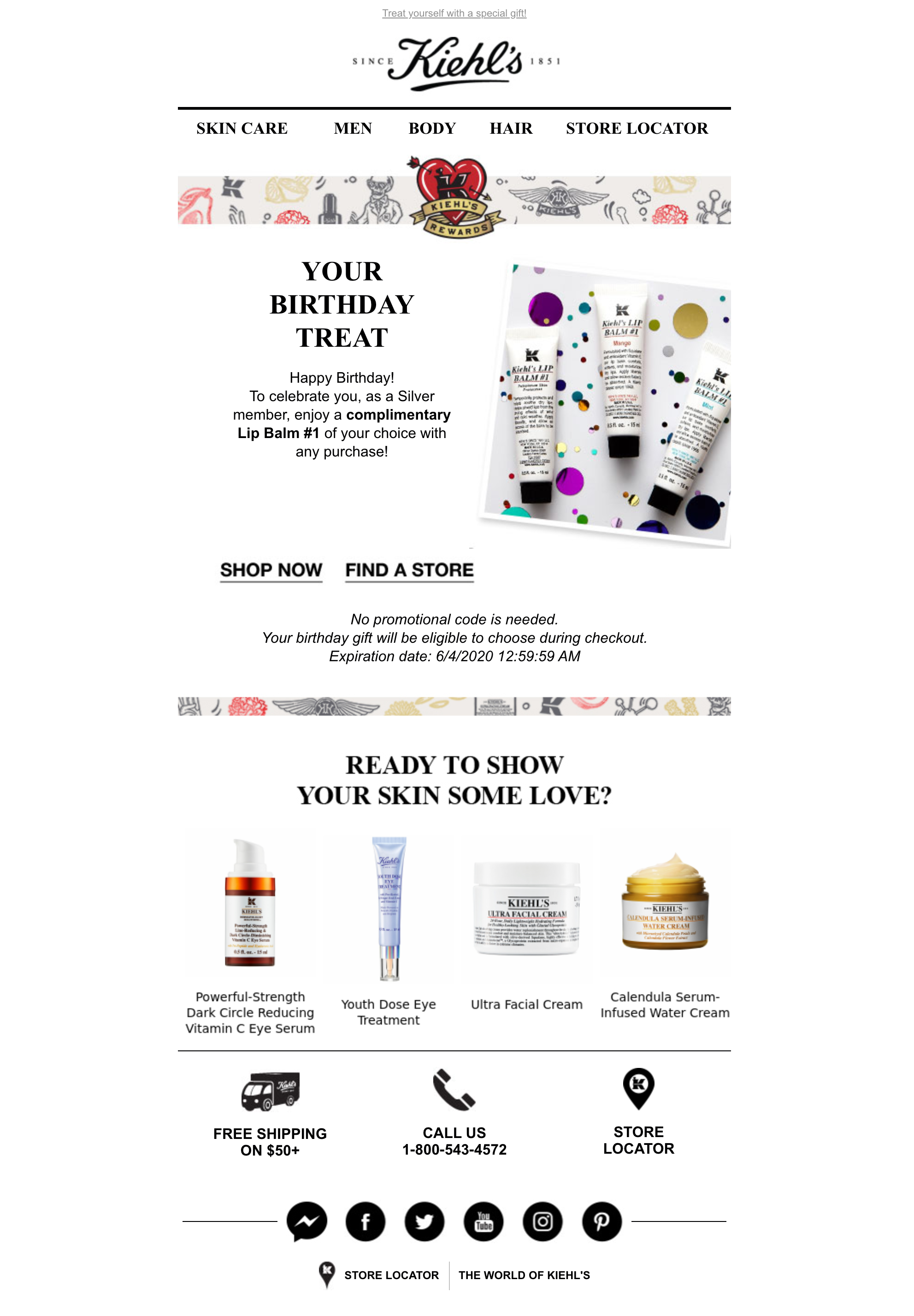 4. Social Media Marketing Campaign
Nowadays, everyone is on social media – your customers, your potential customer, your competitors, everyone. For that reason, social media is a must-have marketing channel for every business as it is the place where you can reach your targeted audience and ensure that your brand voice is heard.
A social media campaign is a series of coordinated marketing activities to reinforce or assist in the achievement of a business goal by using one or more social media platforms. These social media platforms include:
Facebook
Twitter
Instagram
LinkedIn
Pinterest
Snapchat
TikTok
Social media campaigns are not only effective for generating leads and increasing your sales, but for a number of other important things too. When done well, social media campaigns could increase your website traffic, grow your email list, and improve the overall brand image and engagement of your business. They're one of the cheapest methods to reach your marketing goals and provide a variety of ways to display your campaign.
Social media marketing campaign example: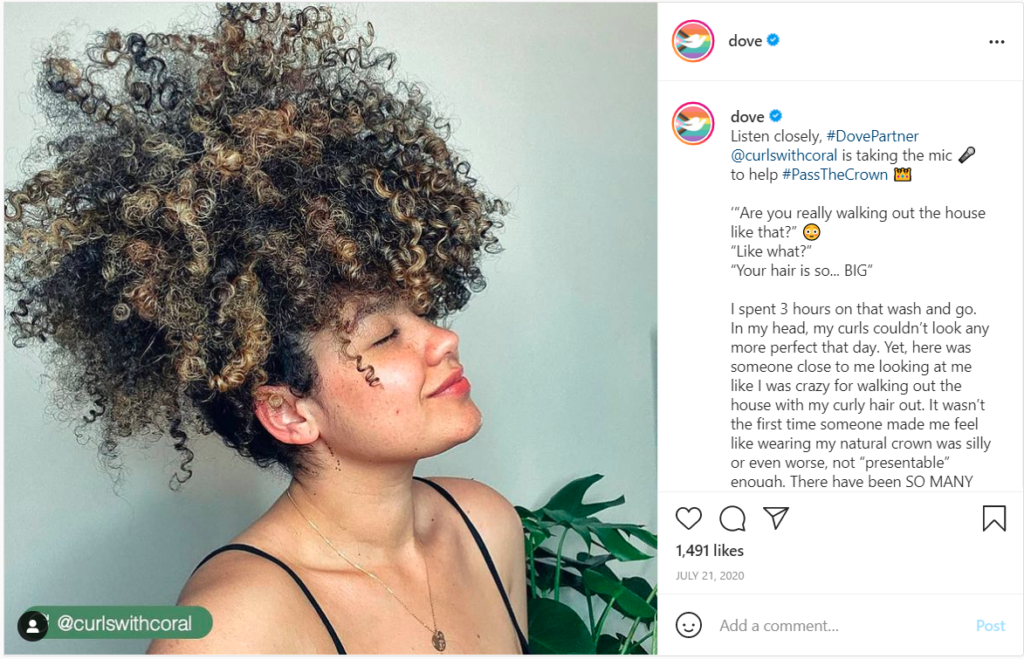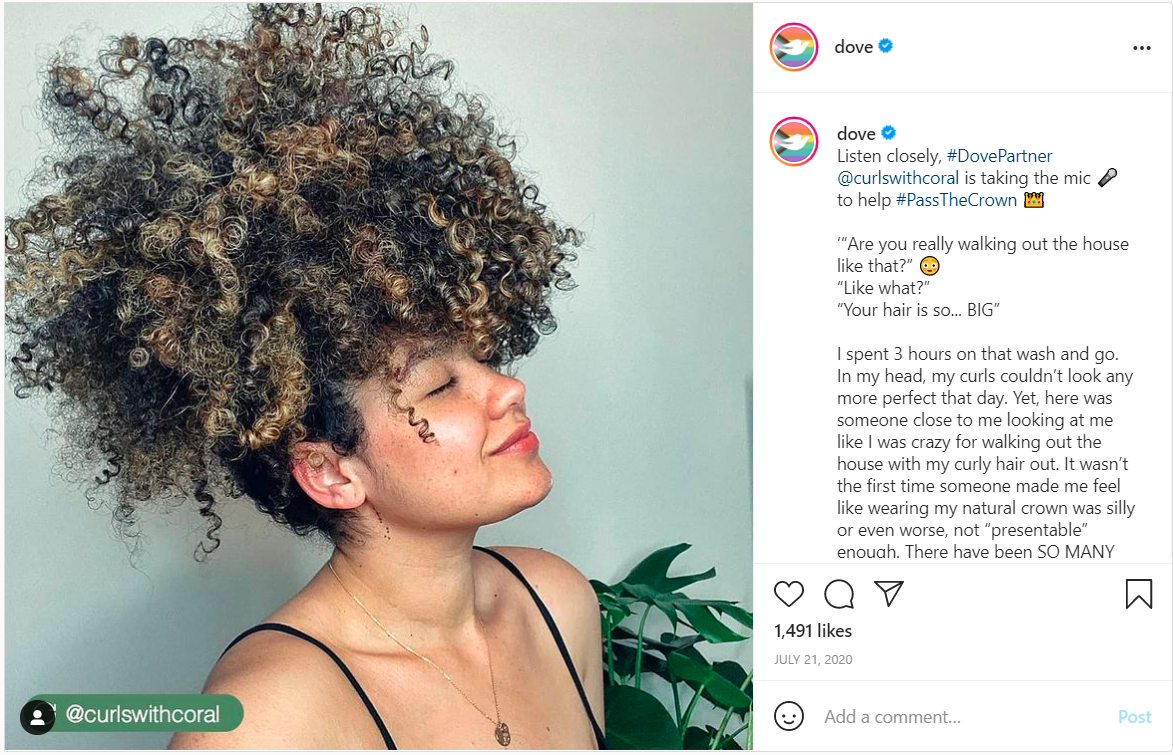 5. Display Advertising
Display advertising aka display ads is a type of digital advertising that combines images, video, text, and a URL that links to a website / landing page where the potential customer who clicks on it can learn more about your business or buy your products or services. Display advertising campaigns can run through advertising networks such as Facebook Advertising and Google Ads and are displayed on a network of online publisher websites.
Brand awareness is one of the biggest benefits of display ads. A recent study found that brand awareness increased by 21% in campaigns that utilized display ads. Another great benefit of display ads is that they are cost-effective. Unlike other methods of advertising, display ads use a PPC method that, in the long-term, is better for businesses budget-wise.
Display advertising campaign example: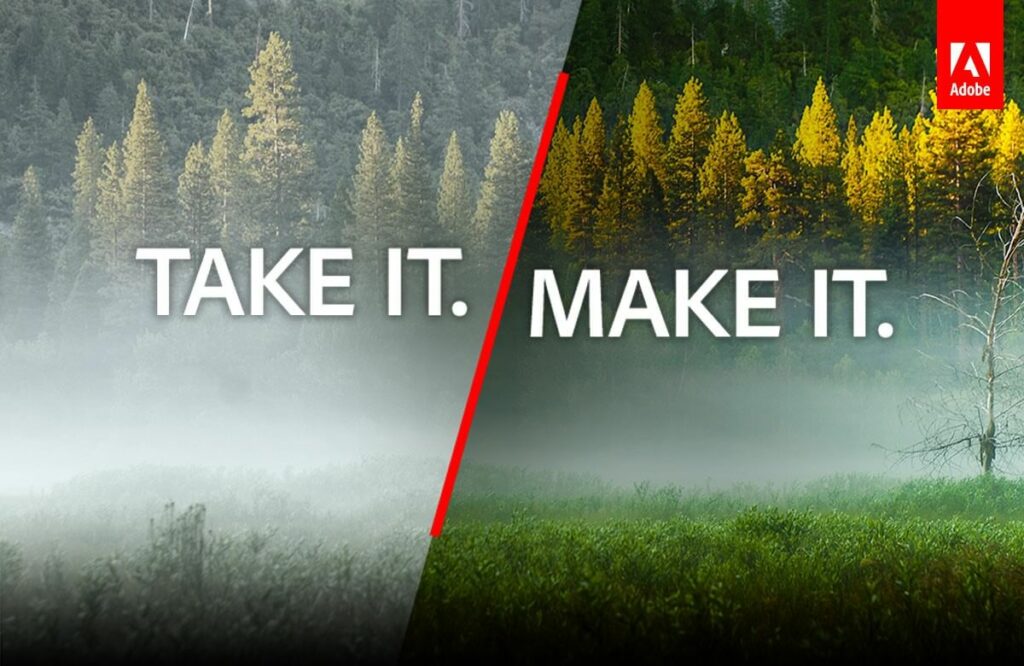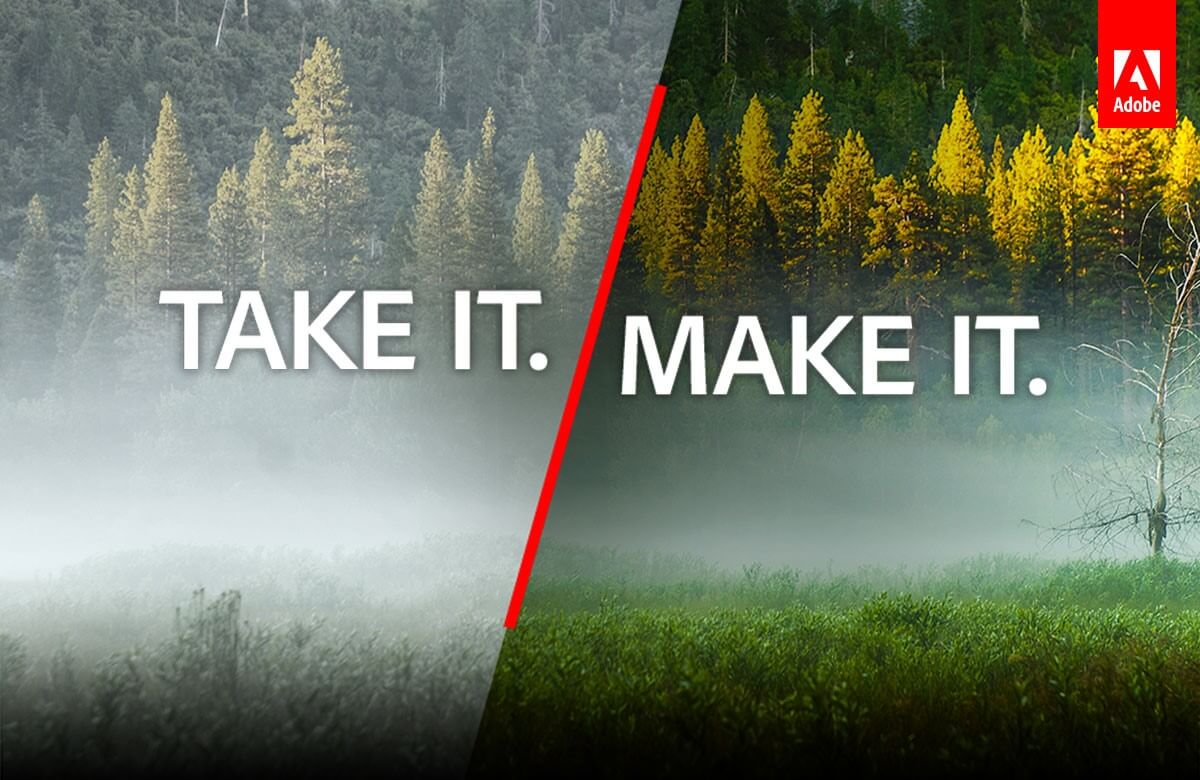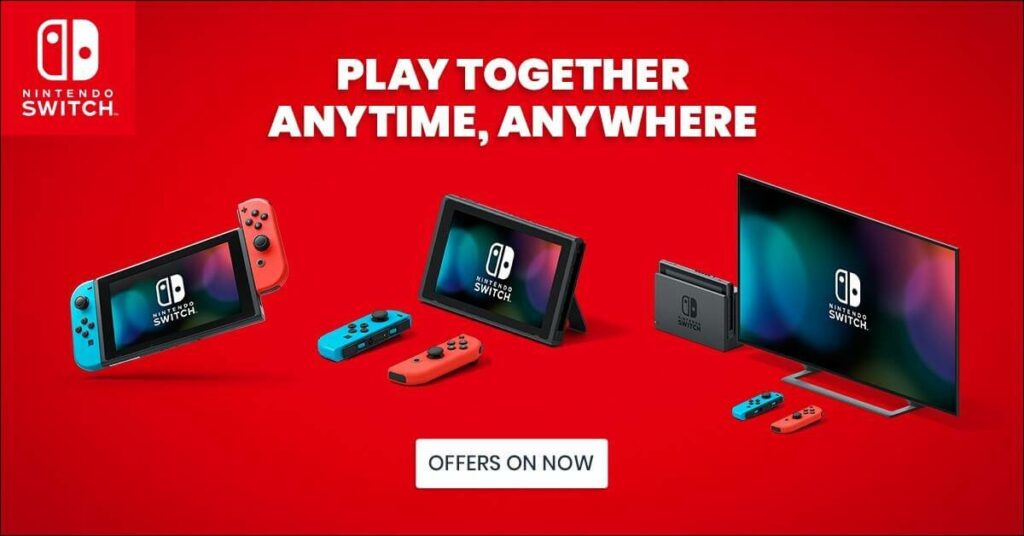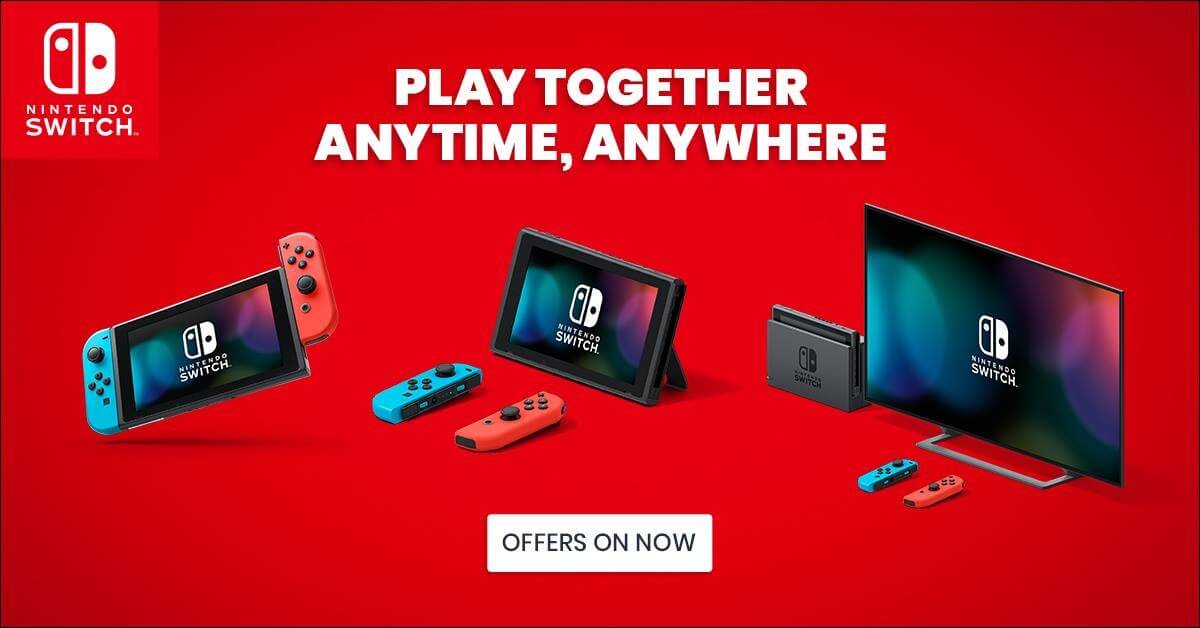 6. SEO
Search engine optimization (SEO) is a key component of any digital marketing strategy. An SEO campaign is a strategic effort of optimizing a page or a website to rank higher in the search engine results pages (SERPs) of the most popular search engines such as Google, Bing, and Yahoo. To be effective and reach its goals, SEO campaigns are often long-term projects that involve different components. These components include keyword research, on-page optimization, content audit, SEO analysis, SEO management, link building, and more.
It is important to know the benefits of SEO and invest time and budget in mastering it. No matter how else you choose to advertise your product or service, you cannot skip SEO.
Here are 4 statistics that prove the value of SEO:
SEO campaigns also tend to be cost-effective. You don't need to pay for ads in SEO and in the meantime, it helps you reach multiple marketing goals.
SEO Management
Manage and follow up on your SEO projects with this dashboard and project template.
Use Template →

7. Paid Marketing Campaign
A paid marketing campaign is a type of digital advertising that allows you to target specific audiences with specific keywords. It is one of the most popular forms of PPC advertising in which businesses pay to have their ads displayed on the top of the search engine results pages for a particular keyword.  
Paid marketing campaign example: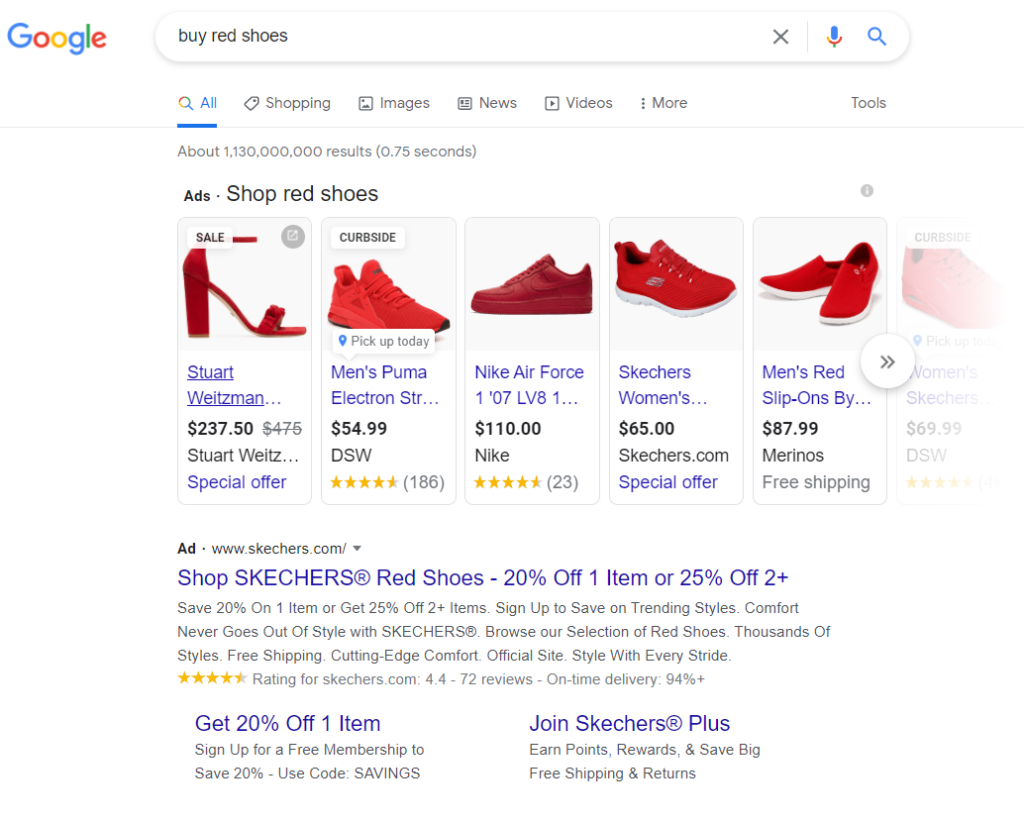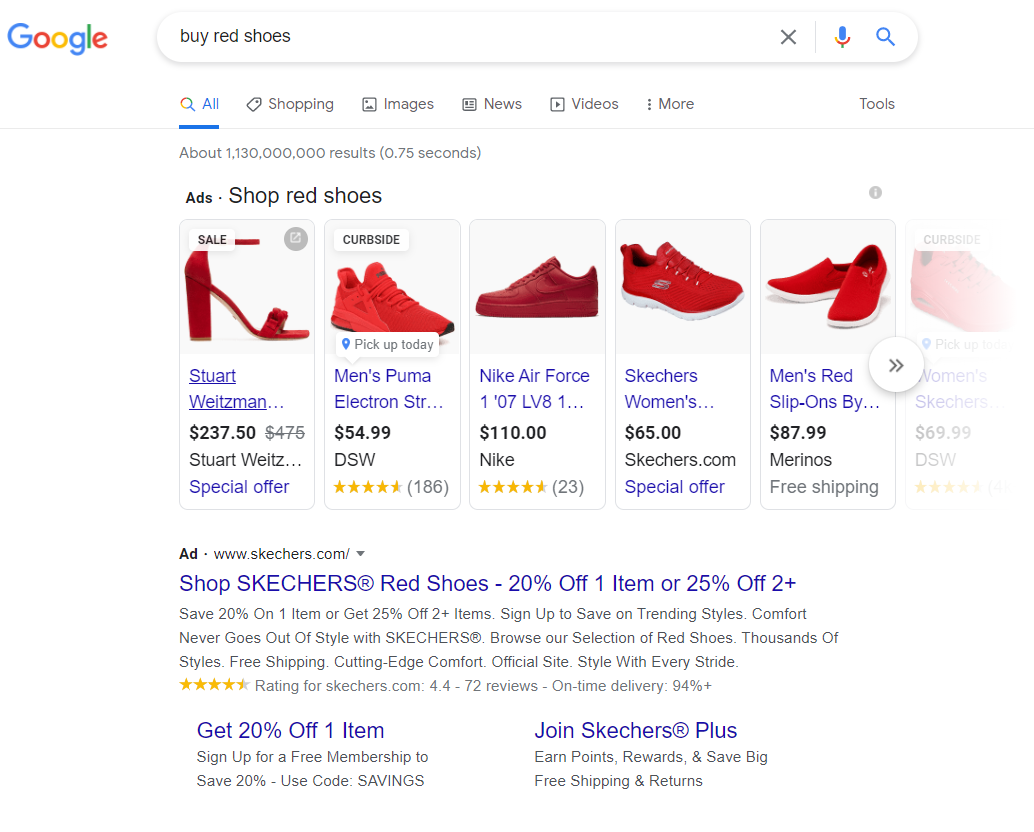 8. Content Marketing Campaign
Content marketing is important as it answers your audience's questions. A content marketing campaign is a strategic marketing approach focused on creating and distributing valuable, relevant, and consistent content in the forms of blog posts, white papers, case studies, e-books, infographics, etc. to attract and retain customers.
Businesses are leveraging the power of content marketing to attract attention to their brand, generate leads, increase brand awareness and credibility, establish an online community, and ultimately increase their online sales.
Content marketing campaign example: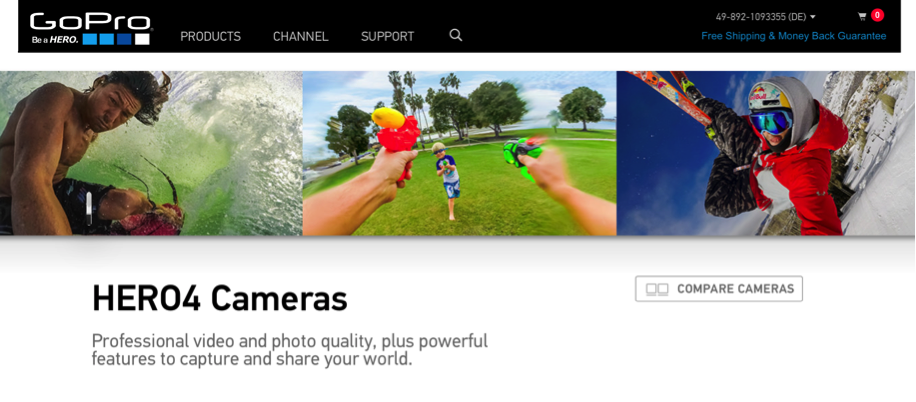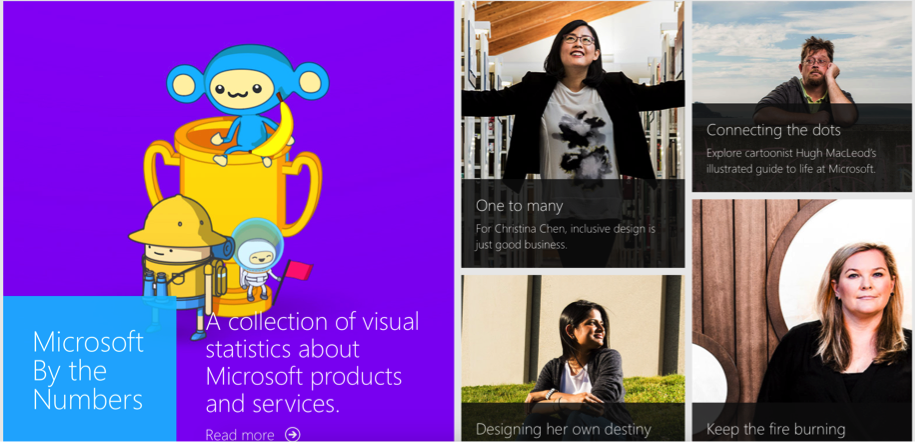 9. Public Relations (PR) Marketing Campaign
A public relations (PR) campaign is a series of planned activities that have a clear, measurable objective. Unlike product marketing campaigns or advertising campaigns that are focused on driving sales, the objective of a PR campaign could be to raise awareness of a product, inform the public of company news, improve the brand's reputation, attract media attention, to name a few. The purpose of a PR campaign is always specific to the business and the goal it wants to achieve; therefore, every campaign has its unique reasons to be created and carried out.
PR marketing campaign example: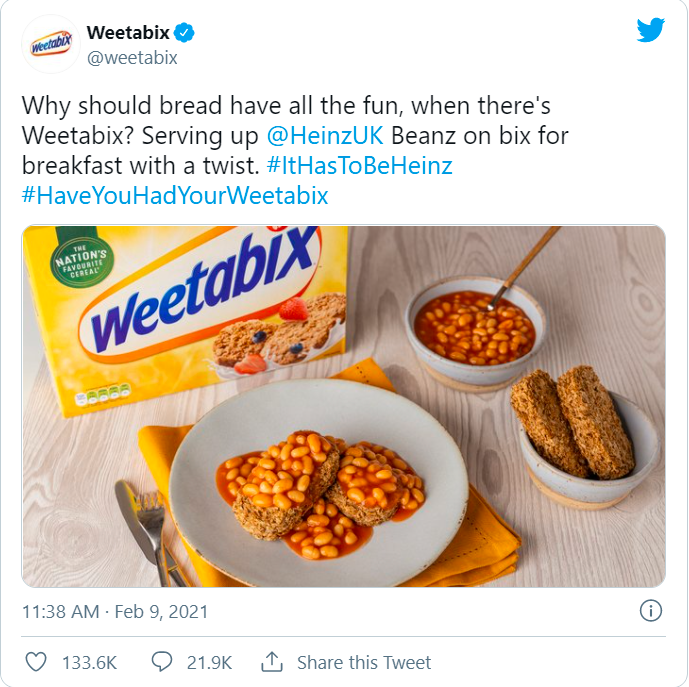 The Importance of Marketing Campaigns
The American investor and entrepreneur Mark Cuban explains the importance of marketing campaigns very simply: ''No sales. No company''. Without marketing campaigns to inform the world about your product or service, and ultimately drive sales, what's the point of starting or maintaining a business at all?
One of the biggest challenges of any business is reaching a relevant target audience and motivating leads to take the desired action and eventually convert them into paying customers. Marketing campaigns are the game-changing move that lets you reach your clients and leads and secure sales.
In addition to attracting customers and increasing sales volume and ROI, here are 3 of the other main benefits of marketing campaigns that justify their importance:
Making Your Brand Visible
Whether you conduct your marketing campaign through social media, PPC or display advertising, traditional marketing, or else, you help raise the visibility of the product or service that you sell. The more visibility you ensure for your offer, the higher the chances of people deciding to buy it. Furthermore, making your brand visible helps develop trust.
Develops Trust
By integrating your messages and keeping them consistent, you will build trust with your target audience that keeps them engaged and interested. This trust is of vital importance because once your audience trusts you, they'll be more likely to click on your ads to learn more about your offer and potentially become a paying customer. Combine this with a killer marketing strategy and you can achieve anything with your business.
Helps You Learn & Understand Your Market
When planning, creating and launching different marketing campaigns, you get to learn and understand what's working for your business and what isn't. KPI metrics are able to help you with that and provide you with enough knowledge of what could be improved and what could be entirely a waste of time and money. As you learn, you will build a deeper understanding of the marketplace and your target audience and master your marketing campaigns, so they reach their goals and objectives.
How to Create & Launch a Marketing Campaign
Creating and launching a successful marketing campaign might sound like a mission impossible if it is your first time having to do it. The effectiveness and success of a marketing campaign depend on many factors – some of them are outside your control, but others are totally up to you and how you plan and create each component of your campaign. To maximize your chances of success, we've gathered all the necessary pieces that you need to assemble to build a marketing campaign that's working from start to finish.
Establish your campaign goals
Set your campaign budget
Clearly define your target audience
Create a unique value proposition
Design attention-grabbing content & a hook
Call to action
Distribute and promote your content
Launch
Data analysis
Keep it going
Establish Your Campaign Goal
Before anything else, you must figure out what you want to accomplish with your marketing campaign. What would the campaign purpose be – lead generation, promotion of a new product or service, getting more demo sign-ups, driving more traffic to your website…?
You must set SMART (specific, measurable, achievable, realistic, and timely) goals to keep the campaign focused and moving in the right direction.
Set Your Campaign Budget
After you have established your campaign goal, the next step in creating and launching a marketing campaign is to decide how much you're ready to invest in your marketing efforts. Think about all the costs you'll need to budget including content and design creation (if it will be written and designed externally), the actual creation of the campaign, the promotion, etc.
Clearly Define Your Target Audience
When planning a marketing campaign, one of the first things you should think about is who you are targeting. To make sure that the campaign will reach its goal after all the components are in place, you need to ensure that it is speaking to your ideal customer or client. It's aimless to launch a marketing campaign that targets all prospective customers at the same time – narrowing down your focus and targeting one specific audience should be a top priority.
Here are some tips on how to define your target audience
Conduct market research
Create buyer persona
Google Analytics
Analyze your competitors
Define who your target audience isn't
Create a Unique Value Proposition
In marketing, a unique value proposition (UVP) is a statement that clearly tells your potential customers how they will benefit from your product or service, and what makes it different from the other similar offers on the market.
To get that step of the process of creating and launching your marketing campaign right, you have to put yourself in your target audience's shoes.
What problem does your product solve for your customer?
How does your product or service benefit your customer?
What differentiates you from the competition?
The answers to these questions are your value proposition – the value that you can deliver to help customers or clients improve their business or solve their problems. To back up these claims, make sure to give actual examples of how you have helped others achieve the same.
Design Attention-Grabbing Content, a Hook
So, by far you should already know who you are speaking to. Next comes the question of what are you going to say? The content that you're going to produce for your marketing campaign not only has to speak to your buyer persona but should also be aligned with your value proposition, support your arguments and substantiate your claims.
Don't focus on 5,000+ words long blog articles as only a very few people would read them. Instead, for the purpose of your marketing campaign focus on creating types of content such as infographics, whitepapers, case studies, videos, and other types of content that are easily consumed and meanwhile spark interest in your brand.
A successful marketing campaign should also contain a hook – a solid offer that people wouldn't want to miss. Depending on the product or the service that you're offering, you could offer a free trial, a limited discount, a free webinar, free consultation, or even an e-book. Whatever you decide to offer, make sure that it aligns with the action that you would like them to take after your campaign.
Call to Action
Don't forget to include a call to action (CTA)! How can your leads convert if you don't provide them with an opportunity to do so? Regardless of the type of marketing campaign or the group of marketing campaigns, you'll focus on; all have to have conversation opportunities – a clear and compelling CTA.
Distribute & Promote Your Content
Creating fantastic content is a must but is not enough – content will help your marketing efforts only if people are reading it. After you've created content for your marketing campaign it is time to distribute it across your marketing channels and start promoting it.
To promote your content efficiently, you have to find out where your customers and leads hang out – is it on social media, websites, forums, or newsletters? Promoting on more than one channel is always better.
Launch
And this is all that it takes to create and launch your next marketing campaign. You see, it is mission possible and if done well, it will result in a mission accomplished.
If it is your first marketing campaign or a marketing event you're organizing, you might find all these steps a little bit hard and overwhelming, but the more campaigns you launch, and the more practice and experience you gain, the better your campaigns will perform.
Data Analysis
But it isn't over just yet. Although you do this post-launch, the last two steps are highly important.
Marketing campaigns are meant to be analyzed – there is so much data that you collect from your campaign that doing nothing with it is a HUGE loss and disbenefit. Data should be the marketer's best friend as it provides you with all the insights needed to improve your future campaigns and shows you what wasn't working so you don't do it again. Data also helps us to answer the question of whether or not the campaign was effective and did it reach its goal.
Keep in Going
After your marketing campaign finishes, that doesn't mean that the relationship with the leads gathered should be over too. Actually, it should be absolutely the opposite – continue sending those leads more relevant information, tell them more about your business, and educate them on topics that are related to your product or service and the problems that they're facing. Keep up the dialogue until your business becomes trusted and authoritative.
In the end, all your efforts will pay out. Of course, this isn't going to happen overnight, these processes take time, but once the leads are ready to buy, they'll come to you. Be patient, keep up the good work, and nurture, nurture, nurture.
Start Exceeding Your Marketing Goals with Slingshot!
Slingshot is the only productivity tool that streamlines all the moving parts of your marketing machine. It brings together all the insights and tools that your team needs making it your marketing project control center from where you can easily track the progress of each marketing campaign. We integrate directly with Marketo, Hubspot, Google Analytics, and other leading analysis tools to assess past wins and grow KPIs with each campaign. Turn marketing analysis into action in seconds by creating discussions and tasks right from annotated dashboards. Give it a try!