Marketing – Design Management
One Stop Design Management Solution
Slingshot is the only tool you need to manage your entire design process from ideas to results. Seamlessly work with other teams, track projects progress, manage design requests and collect feedback on designs to make the best improvements.
Try it NowTry it Now Try it Now
Key Slingshot features to help with your Design Management
Centralize Design Assets
Forget about having to search through multiple storage providers and tools to find the design assets that you need. Slingshot keeps all of your past designs, creative assets, design libraries and more right at your fingertips!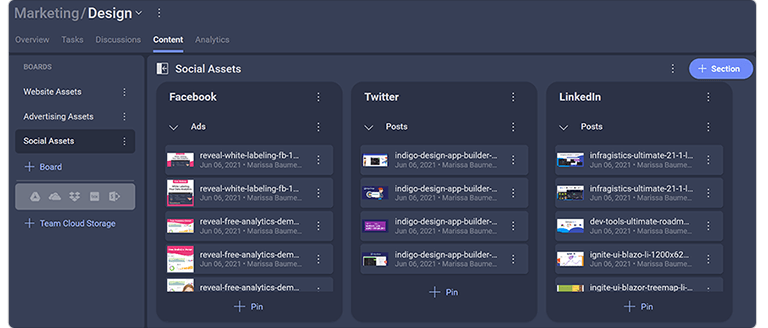 Streamline Your Approval Process
Slingshot makes it easier to collect feedback for your designs at a task level. Communicate further ideas and any updates needed directly into the task's threaded discussion.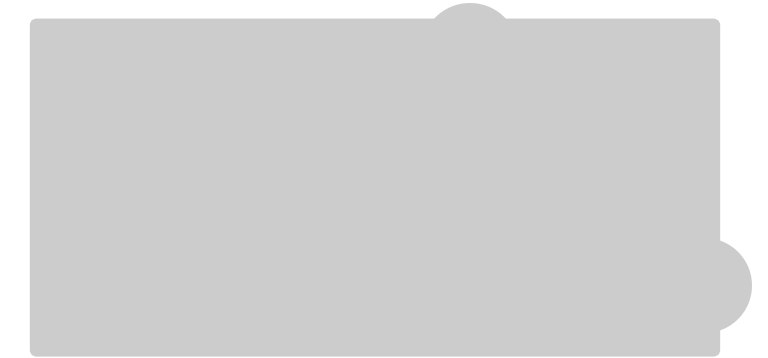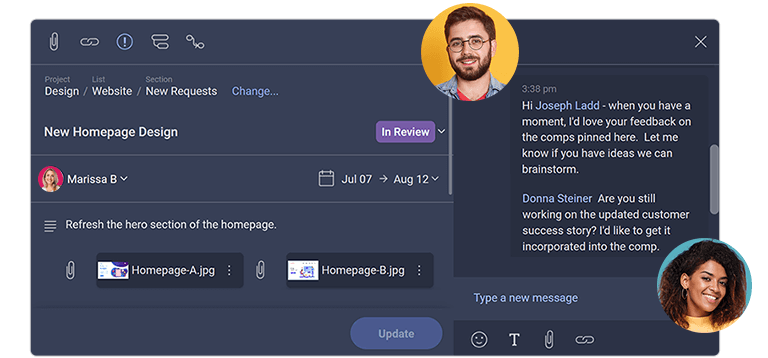 Stay Aligned on Priorities
Sometimes the requests just keep coming in! Set clear priorities, deadlines and deliverables within your personal view and see how your design tasks stack up across your workspaces.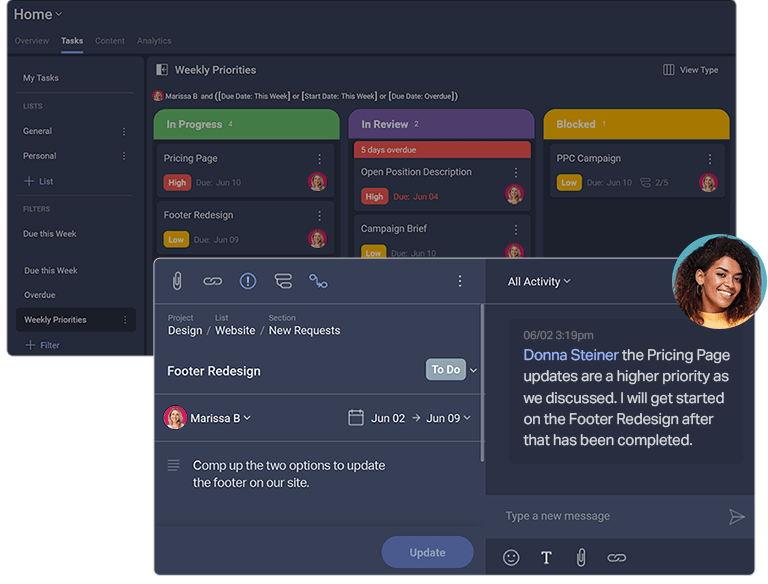 Data Drive Creativity
Connect directly to Google Ads, Facebook, LinkedIn and Twitter to bring all your marketing advertising metrics together and see how your creative assets are performing across all different platforms.