Revolutionize Project Management
Keep track of everything from beginning to end with an easy-to-use solution that provides a digital workplace for all your team's project management activities. Eliminate app-switching and increase your team's productivity. Slingshot effectively streamlines collaboration, enabling every team member to make quick and meaningful decisions.
Try it Now
Request a Demo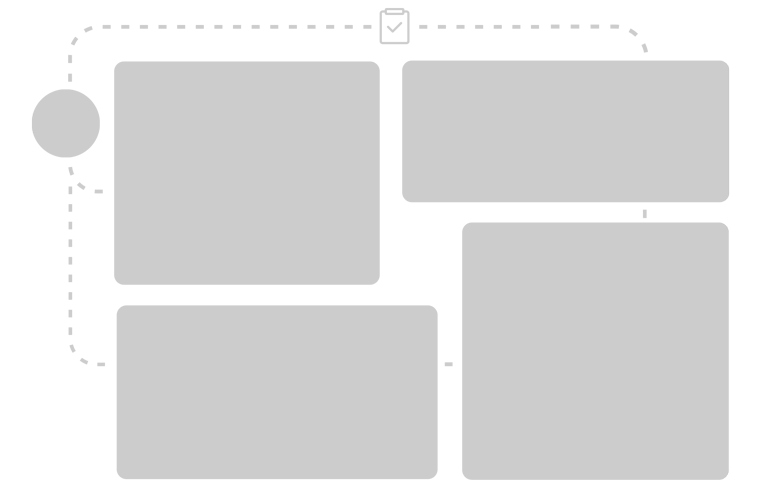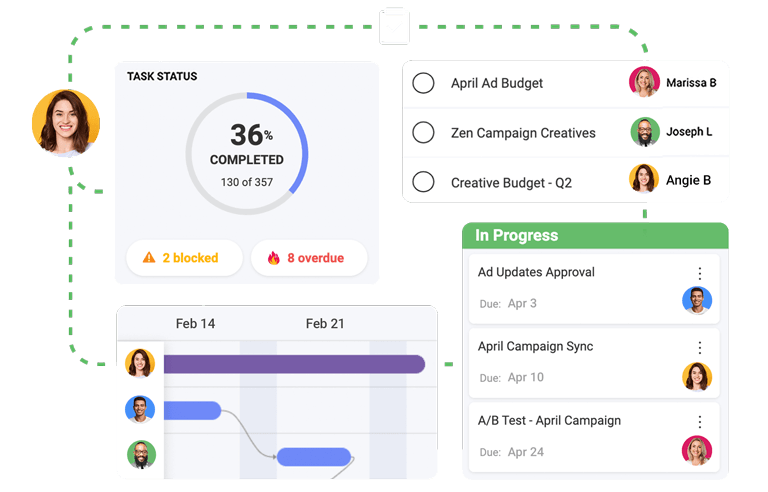 Easily Manage Tasks in Different Views
Make the most of your project management process with three different views of your tasks – List, Kanban, and Timeline and choose how to view your work according to your specific needs and integrated productivity flows.
A grid view where you can make changes with a single click, reorder and add tasks where needed.
Visually see how all the tasks and dependencies of your project are stacking up and make quick adjustments on the fly.
View tasks within swim lanes by status, assignee, section and even priority.
Zoom in on the month, week, or day, for a clearer overview of high-priority projects, with color-coded tasks for easy tracking of priority and enhanced filtering.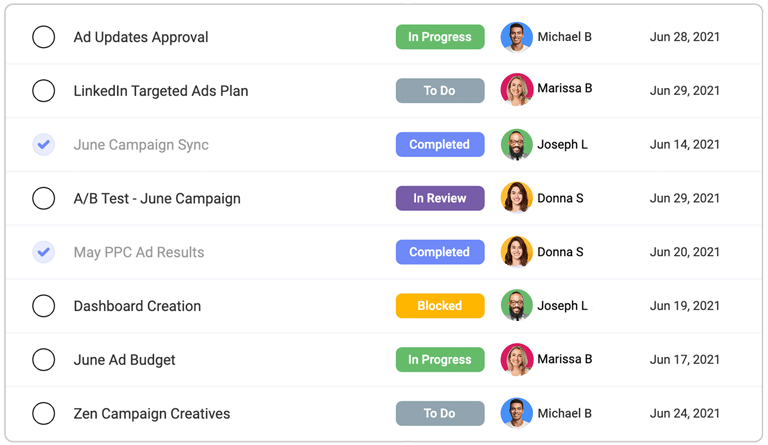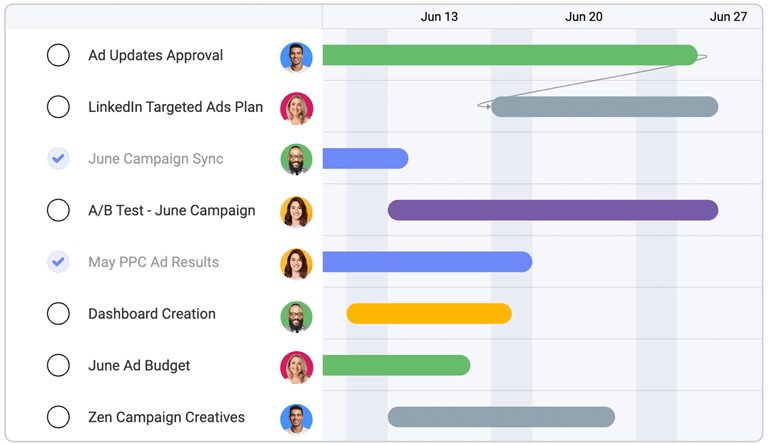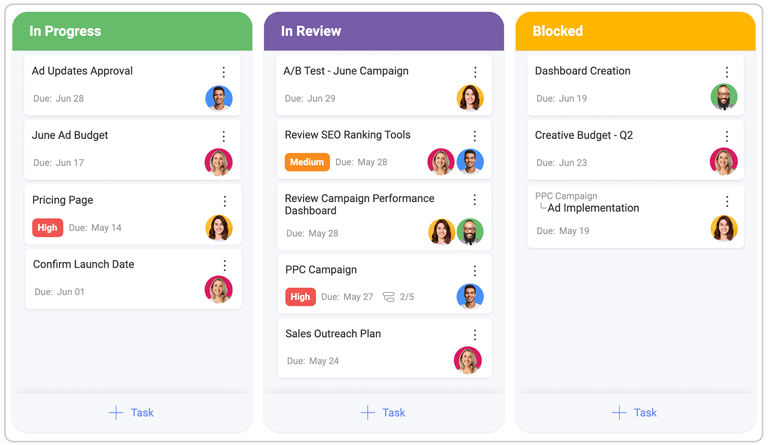 Taking Project Management to the Next Level
Track & Visualize Progress 
Easily go from tasks to a workspace or project-level discussions and chats. Attach pins from existing lists, dashboards, and documents from your cloud provider with 1 click. Track your data in Slingshot by visualizing it and sharing the progress with anyone, making data-driven decisions а norm for your business, and guaranteeing better results.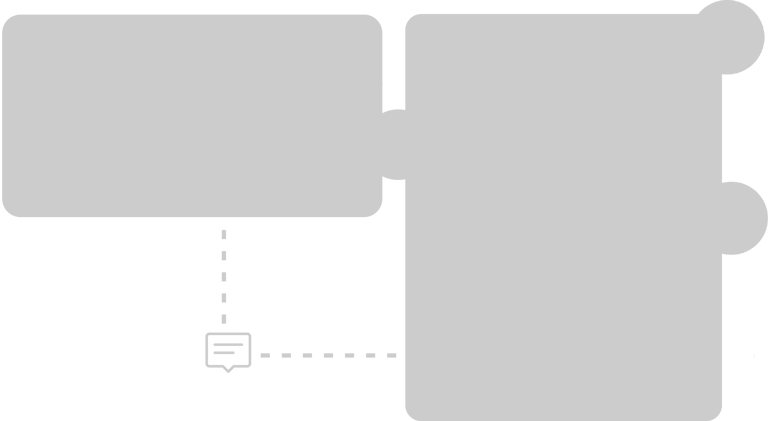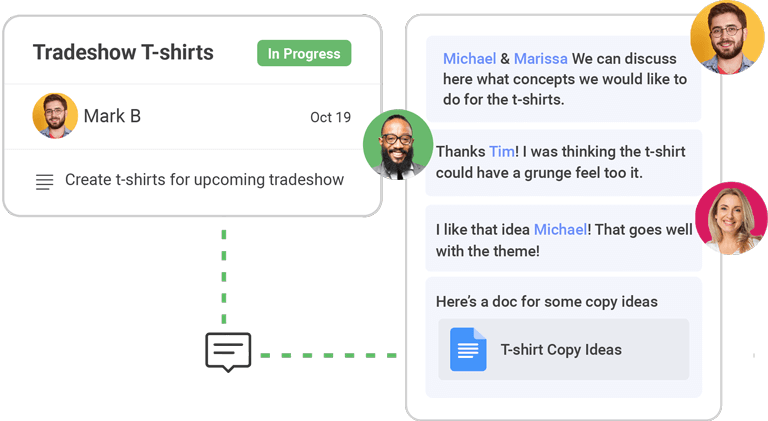 Collaborate in Context
Your project management is fully in context with Slingshot, bringing easy cross-department collaboration. Separate your projects in workspaces and create discussions, to ensure no idea gets lost. Chat on a task level always in context, and create tasks directly from chat messages with one click, or go from insights in your dashboards right into the task.
Keep all your files, content, assets, briefs, budgets, and meeting minutes at hand, by integrating your favorite cloud providers and pinning them in tasks or projects in Slingshot, or uploading directly, so everyone always has the most updated file.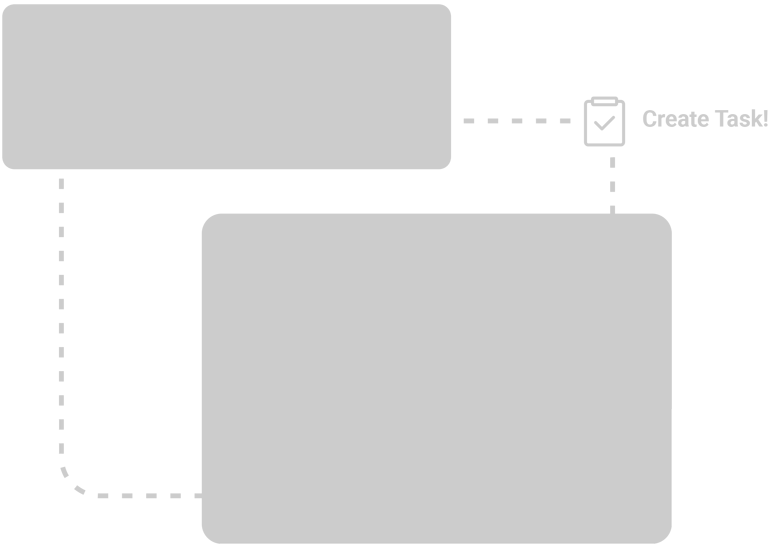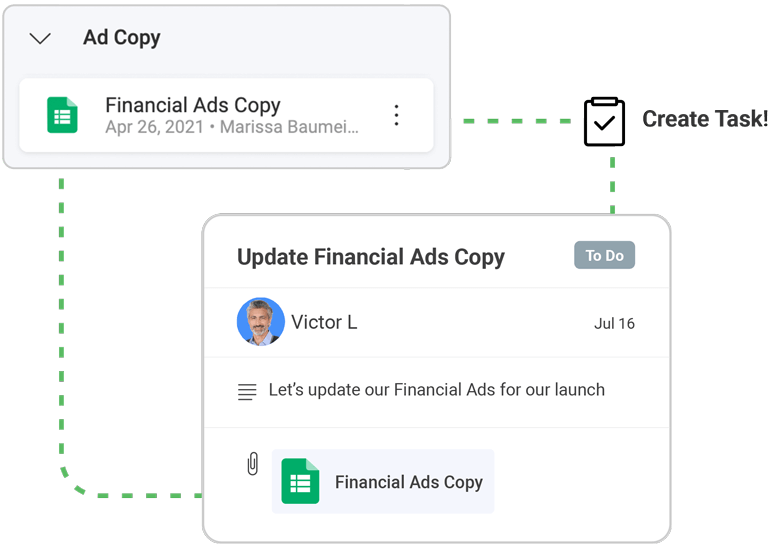 Project and Task Management Features
Slingshot offers intuitive Project Management features for creating the best project management flow for projects of any complexity.
Lists
Organize your tasks within different lists to have clear levels of hierarchy instead of an overwhelming single view of all tasks for your multiple projects.
Sections
Keep it organized – group tasks into sections and use them as custom labels to drag and drop tasks in.
Tasks
Make work more understandable by easily breaking down your team's work into tasks with due dates, dependencies and blockers.
Subtasks
In Slingshot, every task can have subtasks to provide a full picture of the team responsibilities, progress, and steps to complete the project, limiting miscommunication and errors.
Assignees
Give ownership to tasks for clear accountability and organization. Need to assign multiple people? Not a problem – any task in Slingshot can have multiple assignees with shared responsibility.
Priority
Set tasks' priority and help your team prioritize their work so everyone is clear on team goals and objectives.
Dependencies
Maintain team accountability by setting task dependencies, map paths to success and identify blockers before your project is at risk.
Attachments
Attach files and documents to share with the team, and even attach dashboards to enhance a data-driven culture.
Notifications
Stay up to date with everything going on around your projects and tasks.
Thread Discussions
Never miss a beat and boost collaboration with in-context chat at the task level.
Boost Team Results with Ready-to-Use Project Management Templates
Kick off any project in seconds with Slingshot's expertly designed template to improve how you manage tasks, teams, and projects—from start to finish.
Use Template → Frequently Asked Questions
Project management is the process of executing a project from start to finish, steering all the activities that bring it to fruition within a specific timeframe. It includes team collaboration, establishment and management of budgets, creative and marketing tasks, cross-department collaboration, and other team activities.
Project management can bring success to every part of the business, driving results that raise value and revenue and ensure brand success. It ensures that quality and objectives are met on time and budget, allows your team to focus on what matters the most, tracks activities, and organizes and brings objectives forward.
Project management tools help with the multi-level process that brings any project to completion. Using such tools helps with priorities, reduces blockers, gives visibility and provides insight into the big picture through using data analytics and dashboards. Project management tools make collaboration easy and ensure processes run smoothly.
Project management software provides the unique features that all teams managing projects need – like instant collaboration, chat, task tracking with due dates, data insights as a benchmark, and content and file management in one place. With project management software, the whole process of project management and planning runs much more smoothly and without a hitch.
Slingshot has unique project management features and capabilities, being not only an all-in-one digital workplace but a strong business intelligence tool, providing data analytics in data dashboards. Slingshot offers full-rounded project management with tasks, due dates, assignees, visibility, file storage, and management in one place, productivity workflows, chat, and discussions. 
Slingshot can easily provide all the project management features various types of teams need. It can be invaluable for marketing and sales teams, product development and product management teams, developer teams, agency contractors, and freelancers. It allows for easy cross-department collaboration and helps guide strategy to execution, keeps stakeholders and management aligned, and always keeps communication ongoing while making sure everyone is aware of what stage the project is in at any point.
Yes – you can manage multiple projects in Slingshot, with multiple people involved (in-house and outside collaborators like freelancers or agencies). You can manage day-to-day activities, and create workspaces for product launches and seasonal campaigns, always keeping tabs on the progress of the ongoing tasks, ownership, and data insights in dashboards, pulling from all your platforms, for quick adjustment of the course of action.
With an all-in-one project management software, you can eliminate app-switching and save valuable time, by bringing the full bulk of your work to one place. All-in-one solutions help set the right objectives and show the way ahead as well as execute the strategy with every activity needed, keeping everyone aligned and in flow. Slingshot offers unique features for planning and managing your projects and improving your team collaboration along the way and helping them thrive.
Slingshot is an all-in-one project management software that has been designed to transform all your projects into success stories. Our platform brings together all the tools and insights that your team needs, making it your project control center from where you can easily track the progress of each project and more. Slingshot simplifies collaboration by incorporating modern project, task, and team file management, chat, and data analytics, all within one app that you can access at anytime, anywhere, and from any device.
Get Started With Slingshot Today
Inspire success with the most powerful team-enhancing software.