Revolutionizing project management
Never miss a deadline again! Slingshot enhances team productivity with robust project management features that work harmoniously with the rest of your digital assets, including data analytics, content, and chat.
Try it Now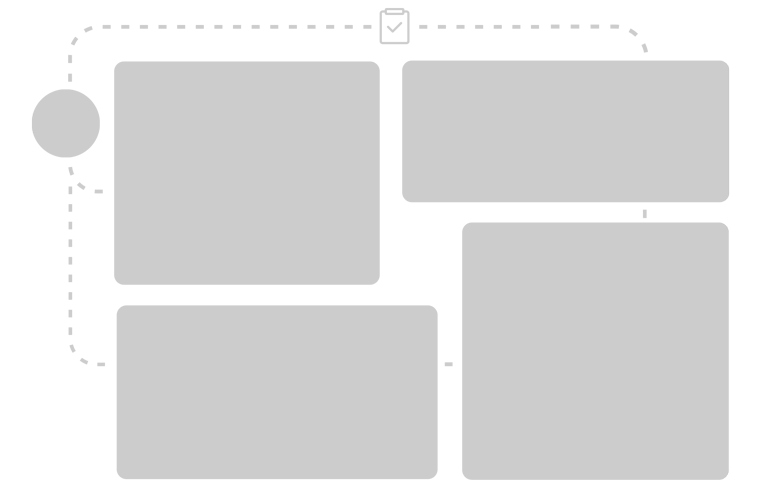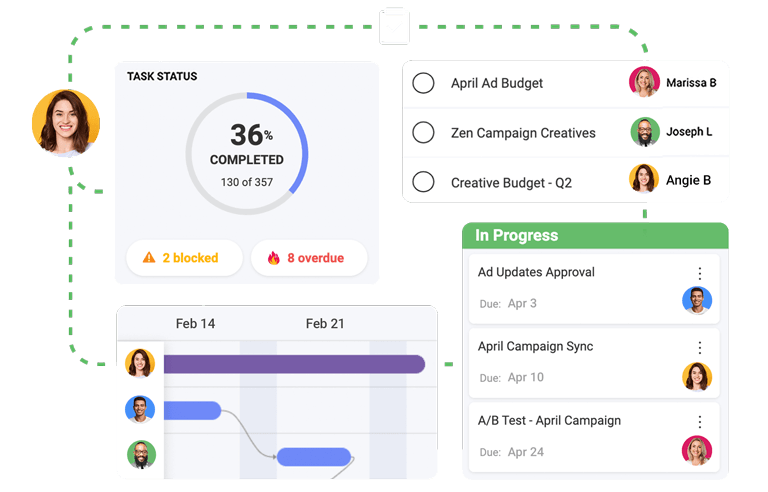 Task features
The amazing features and fields waiting for you in the Task tab in Slingshot!
Lists
Organize your tasks within different lists to have clear levels of hierarchy instead of an overwhelming single view of all tasks.
Sections
Keep it organized – group tasks into sections that can also be used as custom labels to drag and drop tasks.
Tasks
Make work more comprehensible by easily breaking down your teams' work into pieces.
Subtasks
Create child tasks to have clearly defined roles and responsibilities, and steps to complete every task at hand.
Assignees
Give ownership to tasks for clear accountability. Need to assign multiple people? Not a problem, we support that too!
Priority
Set tasks' priority and help your team prioritize their work so everyone is clear on team goals and objectives.
Dependencies
Maintain team accountability by setting task dependencies, map paths to success and identify blockers before your project is at risk.
Attachments
Attach files and documents to share with the team, and even attach dashboards to enhance a data-driven culture.
Notifications
Stay up to date with everything going on around your projects and tasks.
Thread discussions
Never miss a beat and boost collaboration with in-context chat at the task level.
Easily manage tasks in different views
Make the most of your project management process with different views of your tasks that meet all your needs and integrated productivity flows.
A grid view where you can make changes with a single click, reorder and add tasks where needed.
Visually see how all the tasks and dependencies of your project are stacking up and make quick adjustments on the fly.
View tasks within swim lanes by status, assignee, section and even priority.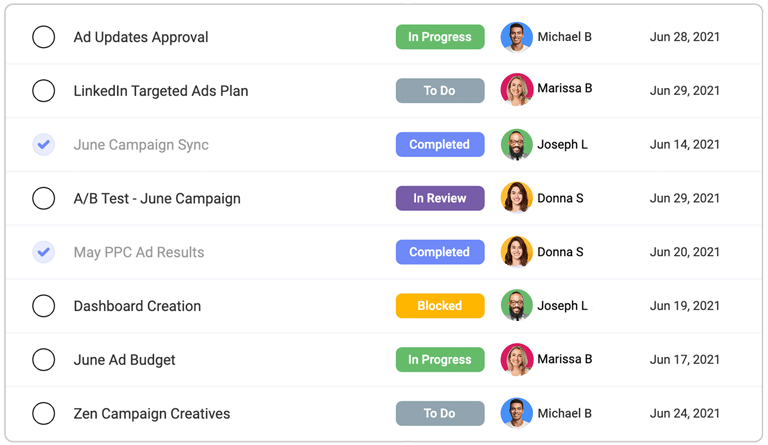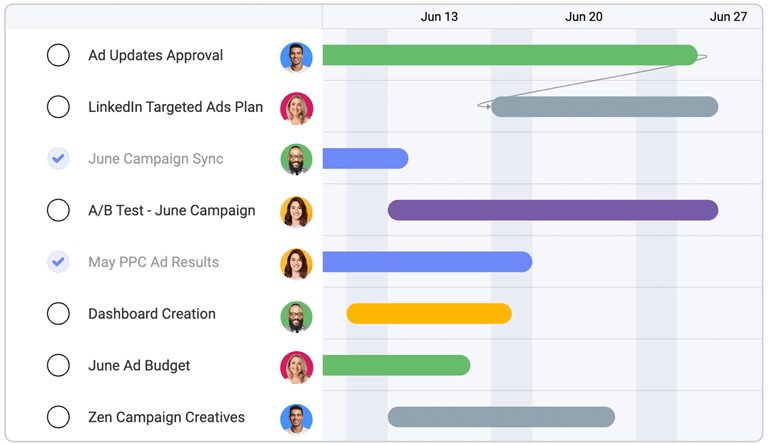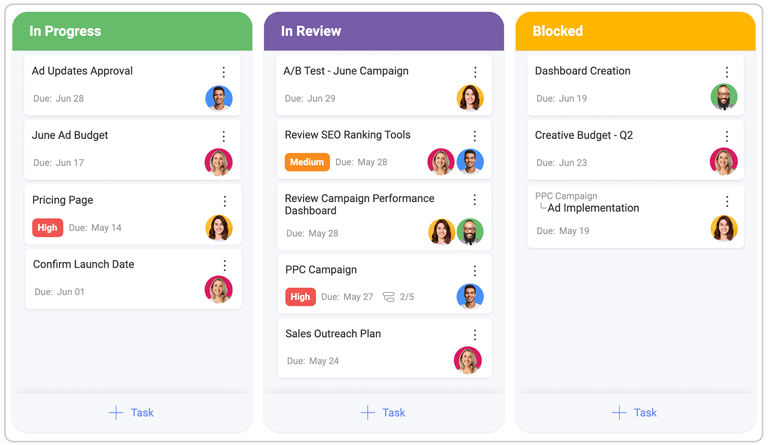 Taking project management to the next level
Go beyond tasks
Easily go from tasks to a team or project level discussions and chats. Attach content from existing boards, dashboards and documents from your cloud provider with 1 click!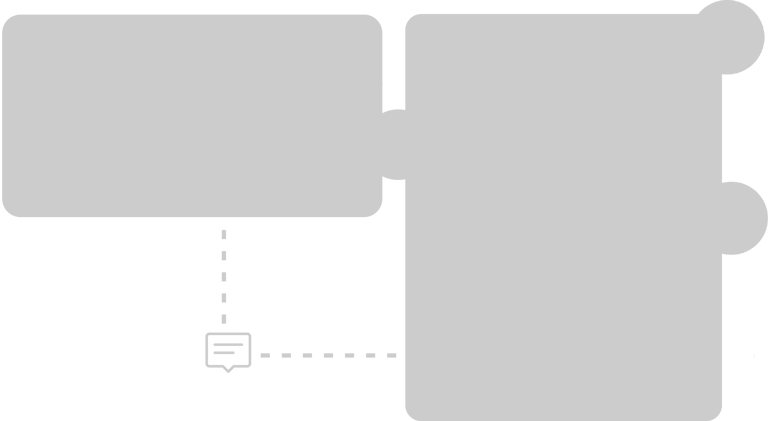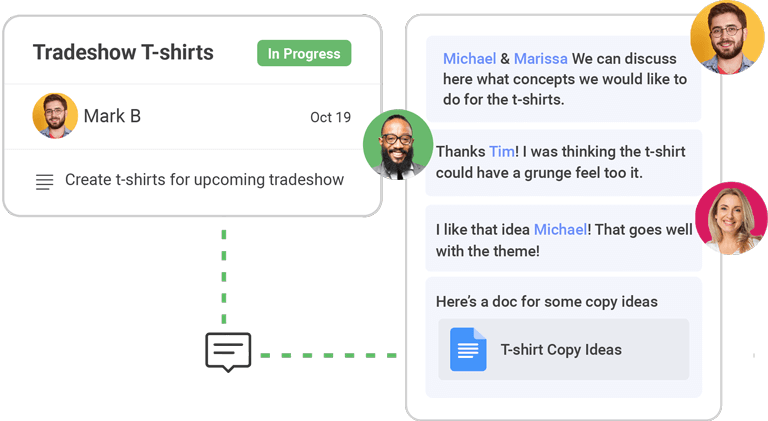 Tasks made faster
Create tasks in-context, at the point of impact directly from chat messages, analytics and content with those assets automatically added to the task card.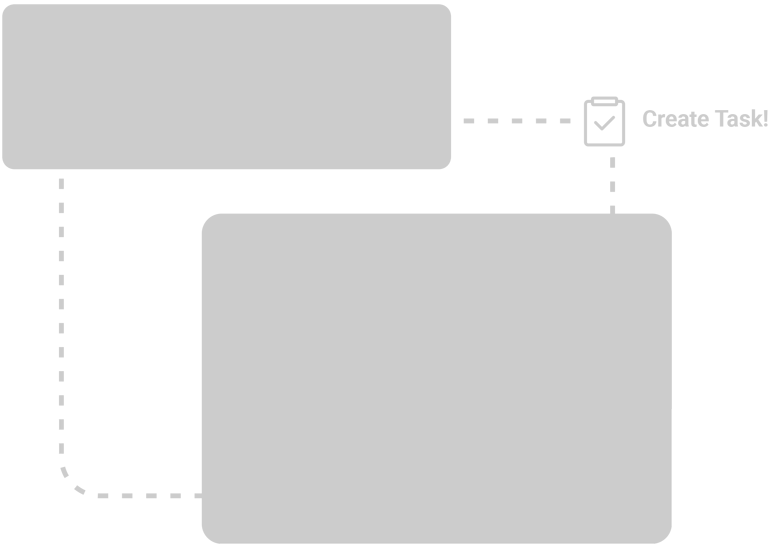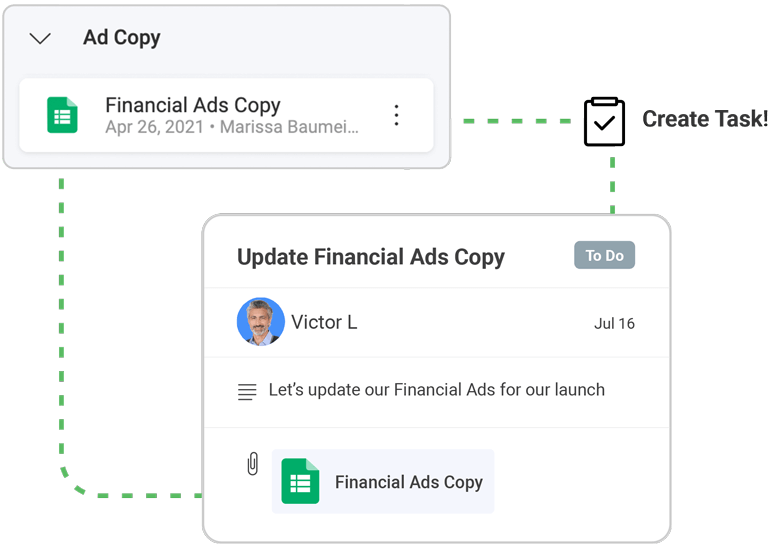 Get started with Slingshot today
Inspire success with the most powerful team-enhancing software.
Try it Now