Executive Team
Drive Better Results with Data-Driven Strategy and Executive Team Alignment
Run your organization effectively and profitably with a data-driven strategy, transparency, process overview, and alignment, to drive successful results and improve outcomes.
Manage High-Level Goals
Shape your strategic and operational leadership by aligning your team on the company vision and goals . Keep an eye on relevant KPIs through real-time analytics and produce consistently successful results through excellent collaboration in context. Slingshot provides true visibility over your team's progress, to high-level overviews to detailed project-based timelines for product and service launches, driving new business, and executing your strategic vision.
Workspaces and collaboration in context help you identify and solve problems together – leveraging the best insights from each member. Achieve objectives faster, maintain and collaborate on strategic plans and add to your company's success.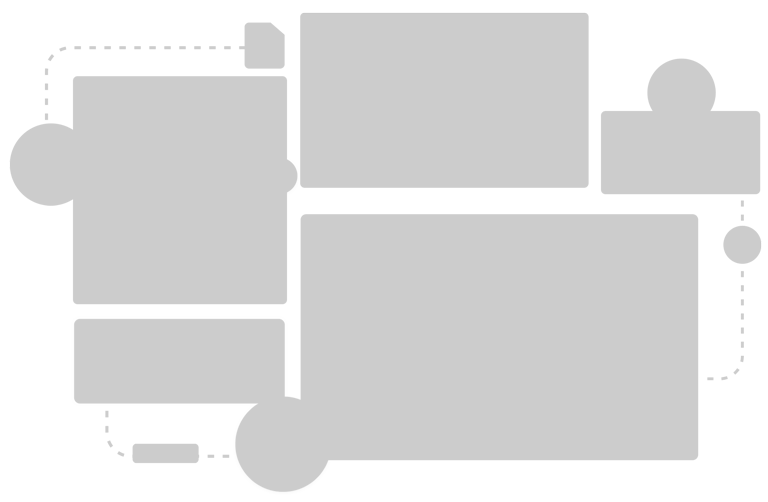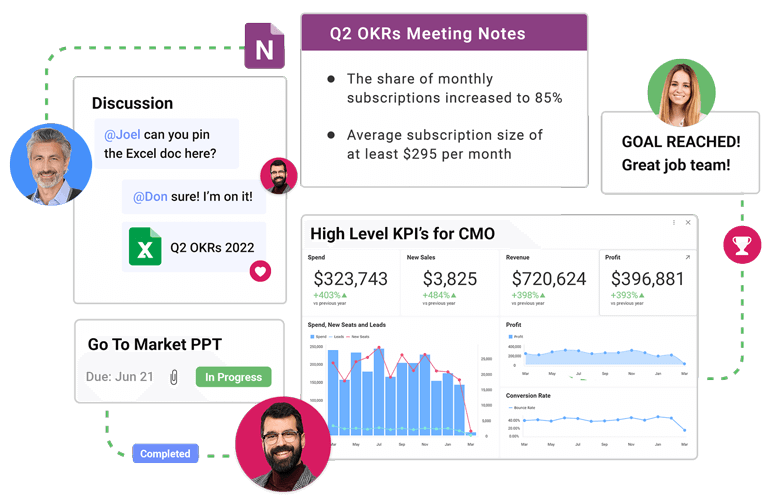 Data-Driven Efficiency
Every person on the company's executive team – the SVP, CEO, VP, COO, CMO, CFO, CTO, etc., can now easily make data-driven decisions in their work. Slingshot brings data insights together from multiple sources, aligning your team around key financial targets, sales, marketing spend, expenses, profits and cash flow, in beautiful, interactive dashboards.
You can combine metrics from the Finance, Sales, or Marketing department, and view in dashboards all the insights that you need to stay informed and on top of your decisions. Track performance, results, and team effort, and with Slingshots' unique productivity flows, transform actionable items from discussions or chats into tasks with a single click. Develop solutions to business problems relying on data at each step to guide the way towards great results.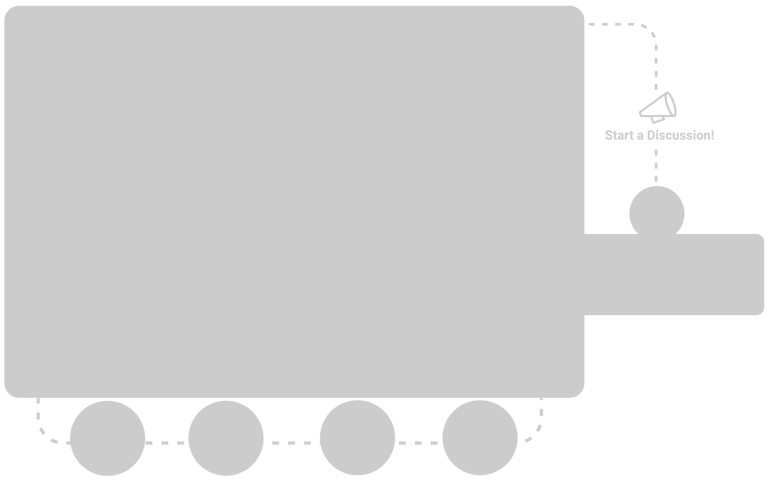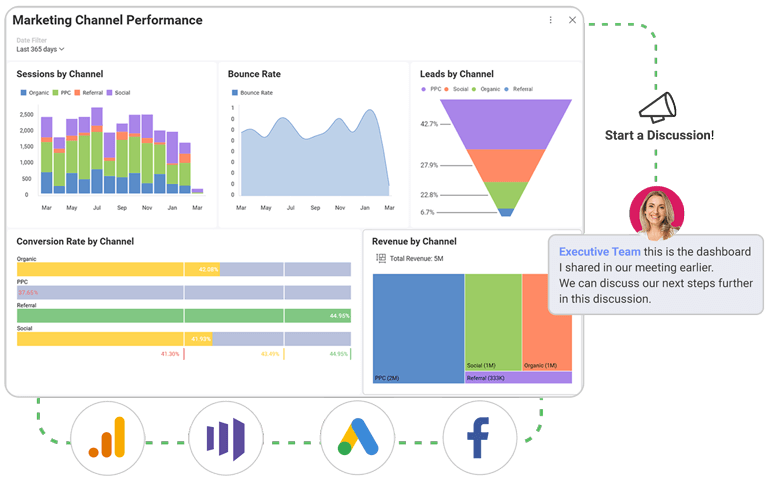 Stay Unified and All-in-One
All the resources, content, and data you and your team need to be successful are now stored in an all-in-one digital workplace – no app-switching or constant back and forth in email. Slingshot is integrated with all your favorite cloud providers and allows for content storing through pinning and drag and drop.
Now, every high-performing executive can reach new levels of transparency, keeping the team aligned on corporate strategy and the CEO's vision, with tasks, visualized data insights, and discussion. Share and store your business goals, action items, meeting agendas, budgets, sales, and action plans and track and discuss OKRs. Stay united and keep it all-in-one place, so the executive team's values can be modeled by other teams throughout the organization.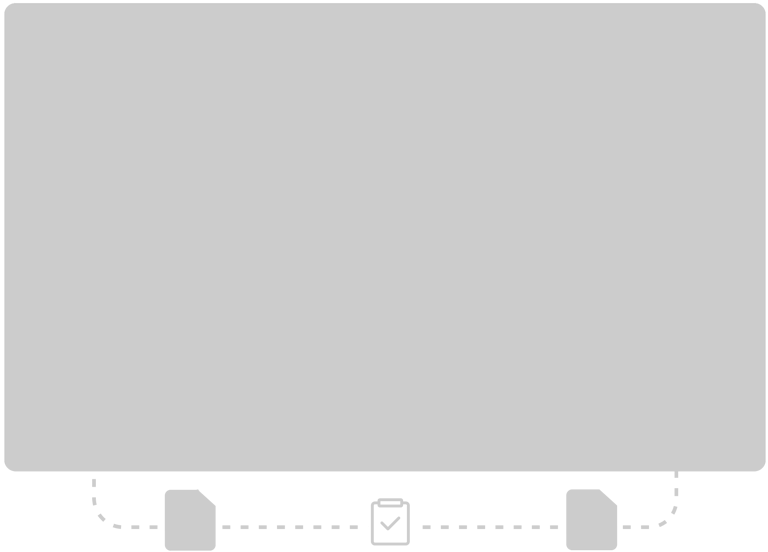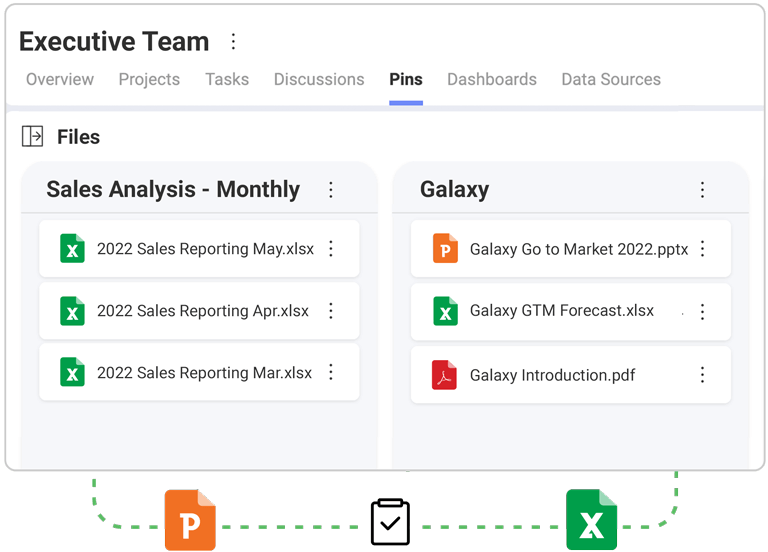 Drive Strategic Vision Forward
Slingshot lets you keep tabs on your departmental objectives and progress smartly, showing project status, ownership, and due dates and helping to turn objectives into facts by boosting your team's performance. Access all high-level reports with one click without app-switching and present the data to stakeholders in a beautiful dashboard or discuss the insights with relevant parties to plan the next steps together.
Create a rhythm of business (RoB) model where your objectives are documented and visualized month by month, so your team knows what to expect and your strategic planning process always leads to the best outcome. Decide every step around driving strategic goals and efficiency in your organization by always staying aware of progress and potential blockers. Execute efficient high-level management with Slingshot.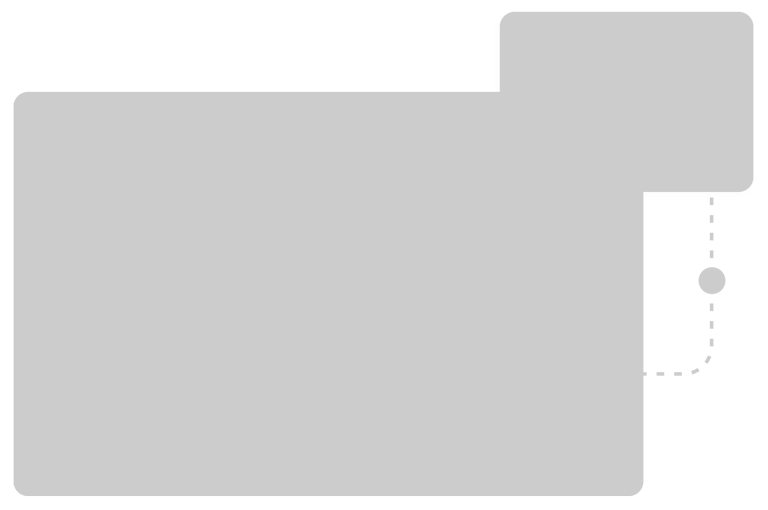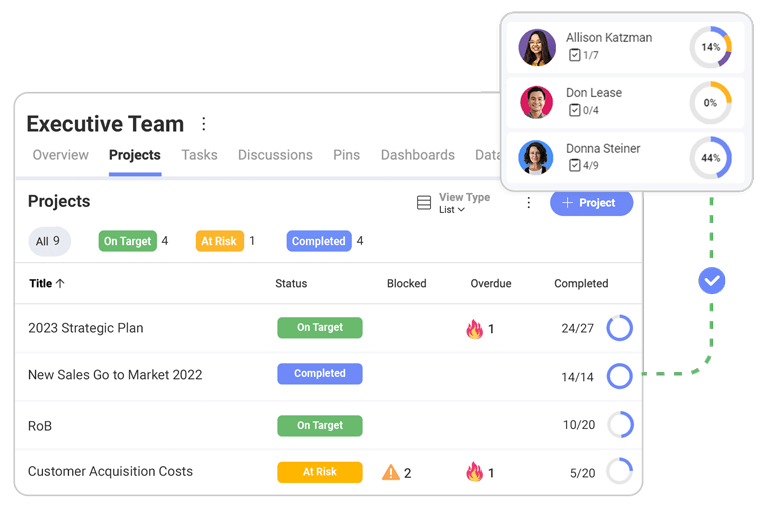 Get Started With Slingshot Today
Inspire success with the most powerful team-enhancing software.