Insights at the point of impact
Bring the power of a fully integrated business intelligence machine into your daily workflow. Leverage actionable insight by making it easier for your team to utilize data and improve productivity.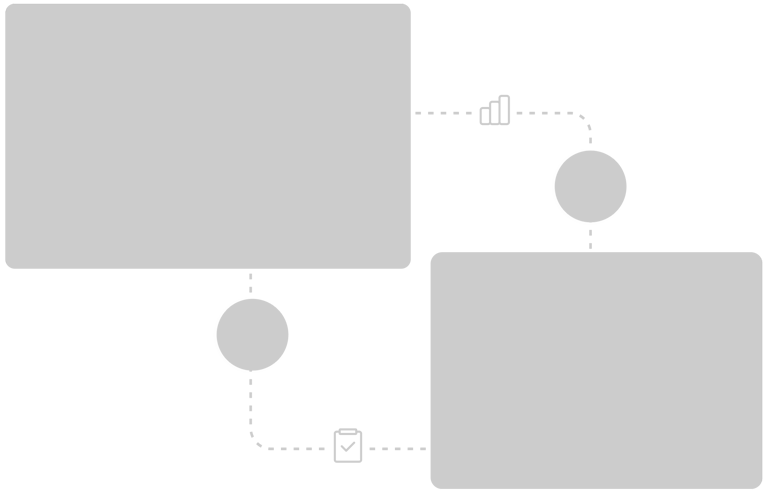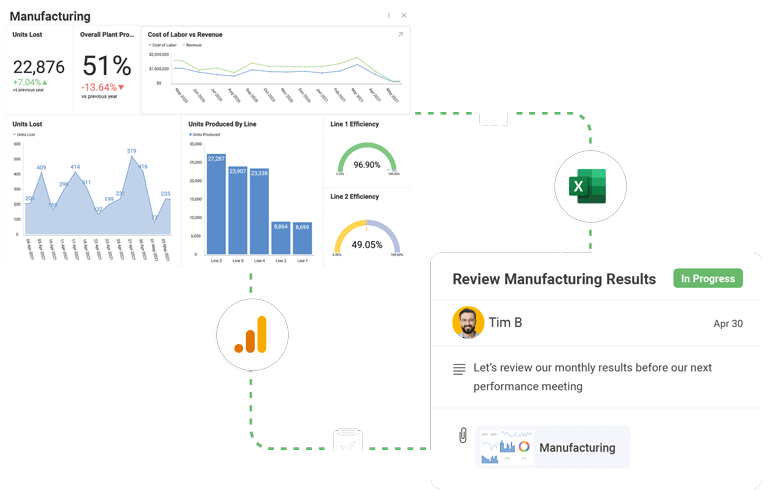 Advanced analytics features
All of these amazing features are available for you in the analytics tab of Slingshot!
Machine learning
Utilize Machine Learning models from Azure ML and Google BigQuery to build beautiful dashboards from within your Slingshot context.
Dashboard linking
Take the power of your typical drill down scenarios to a new level with the ability to link visualizations to URLs and multiple dashboards together, pass through filters and gain deeper insights into your data.
Data blending
Bring multiple data sources together into one visualization for deeper, side by side views to make finding insights easier.
Calculated fields
Create additional fields not offered out of the box of your data source based on for your visualizations to use that aren't available out of the box.
A chart for every occasion
No matter the story you are trying to tell, we have a visualization to bring your data to life.
Today's most commonly used category charts available at your finger tips.
View data in its most natural form with a pivot or flat grid.
Visualize your data with geographically beautiful and easy to use map visualizations
Use gauges to show how your data falls between ranges and bounds
Dive deeper into relationships within your data using bubble and scatter charts
Easily track business and financial metrics like budgets and cashflow over periods of time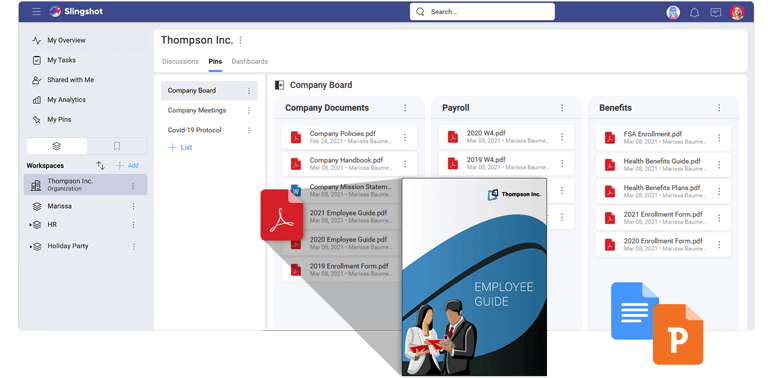 Connect to your data faster
Gain a 360° view of your business! Slingshot is seamlessly integrated with today's most popular data sources such as Google Analytics, Google Ads, and more.





Taking data analytics to the next level
Go beyond data analytics
Quickly go from insights on your dashboards to action through task creation or collaboration through chat and discussions in seconds!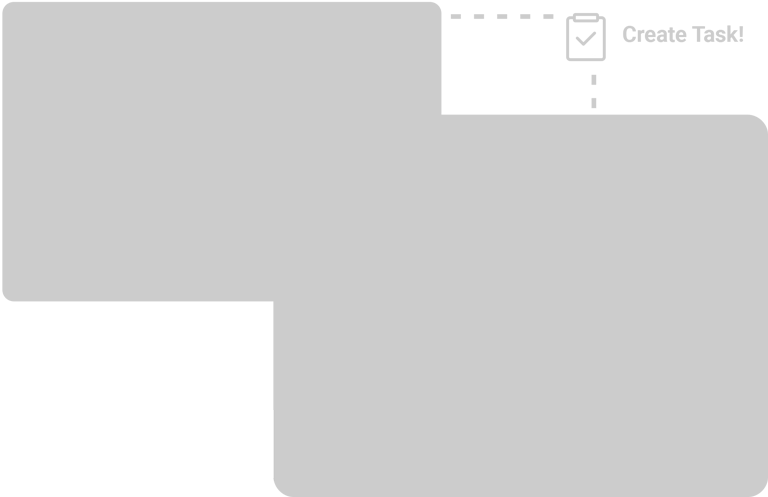 Create dashboards faster
In 1-click you can go from an existing pinned excel file right into the Slingshot visualization editor to start creating beautiful dashboards.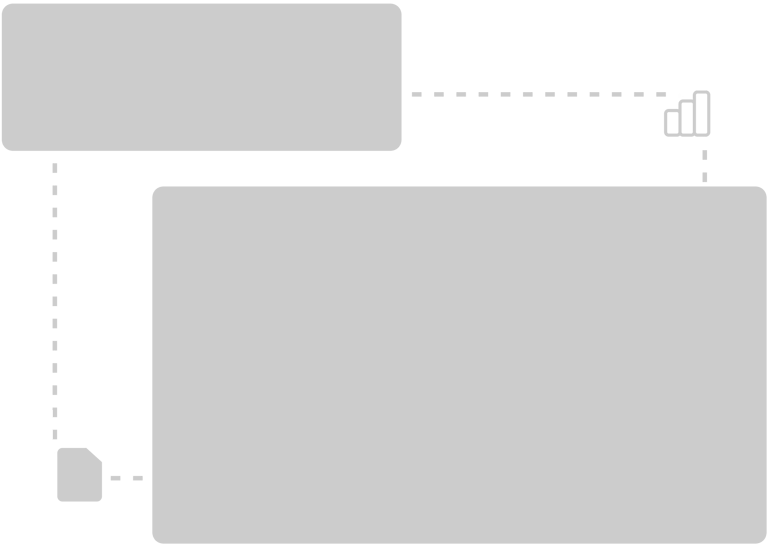 Get started with Slingshot today
Inspire success with the most powerful team-enhancing software.
Try it Now