Employee Onboarding – HR
Optimize Your Employee Onboarding To Get New Team Members Started Quicker
Bring all the assets your team needs access to in one place – for current and new employees alike. Keep track of the status throughout the whole onboarding process and understand the metrics behind your hiring lifecycle.
Key Slingshot features to help with your Employee Onboarding
Provide Easy Access To Onboarding Materials
Create one place where new employees can access new hire packets, review policies, complete training and learning plans, and view key internal company web pages. Keep these items that all new hires need at your organization content boards so everyone always has access.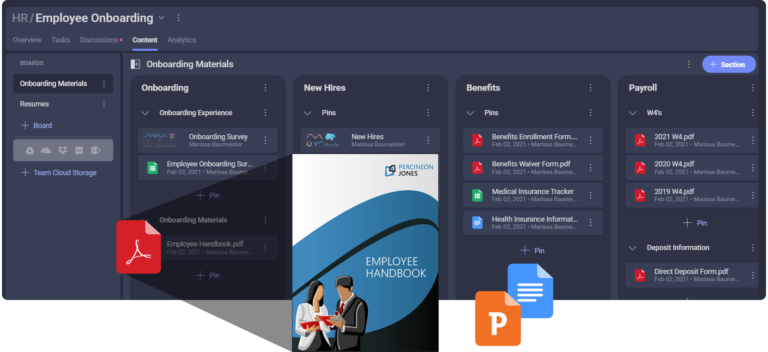 Fast Track New Employee Performance
Have a clear path to success for your new hires so high priority items get completed first. Set longer term plans by providing managers and new hires with a 30-60-90 check-in process. Keep all those necessary tasks and documents for the designated plan in one place and effectively get users moving quickly.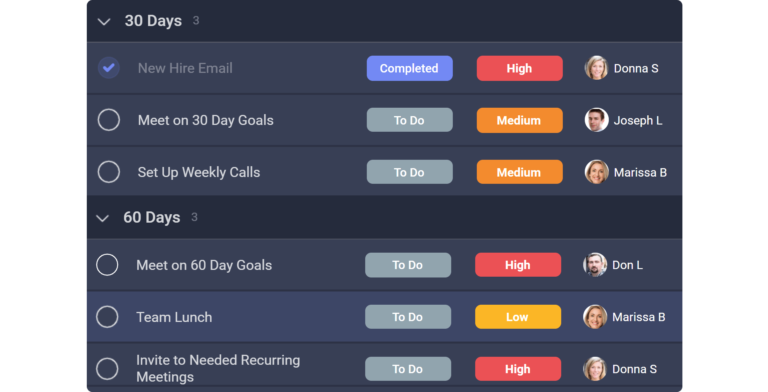 Track the Performance of Your Hiring Funnel
Track the key performance metrics of your hiring lifecycle such as the number of open positions, the days it takes to hire and what sources you are investing in give you the highest ROI. Go from looking at data to having discussions with your teams of new initiatives and processes to kick off and take action right there.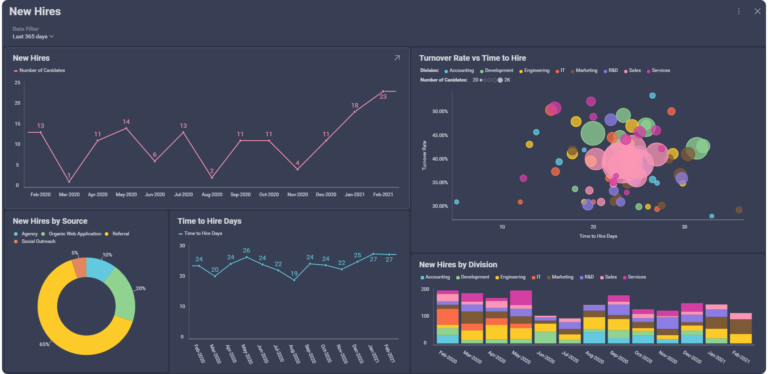 Easy Cross-Department Collaboration
Have discussions with other hiring managers to understand what onboarding materials are needed for different departments and roles. Take action right on those discussions and create tasks for you and your team to ensure those assets are created.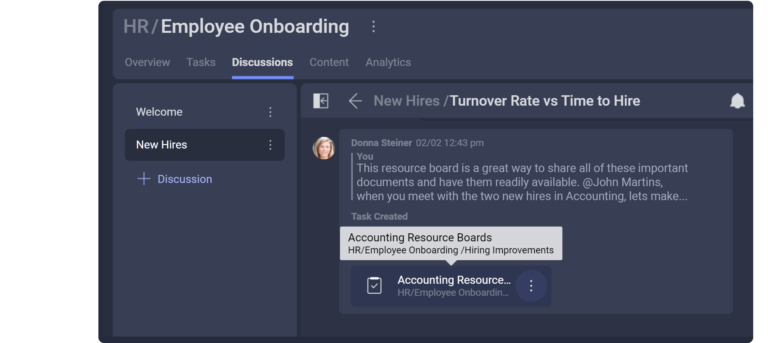 Get Started With Slingshot Today
Inspire success with the most powerful team-enhancing software.