Reach Results Faster with Productivity Workflows
Workspaces in Slingshot are the core of how teammates collaborate, support each other, and work together towards a shared objective. Communicate, pin files and documents, and share dashboards without missing anything important, staying updated and in one place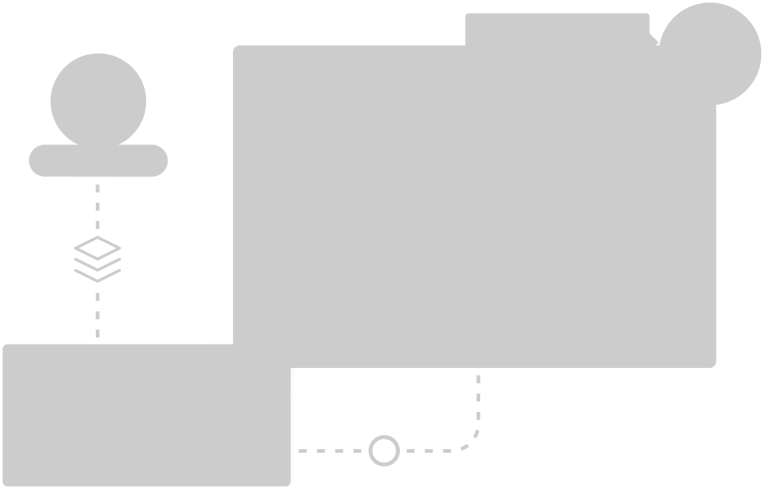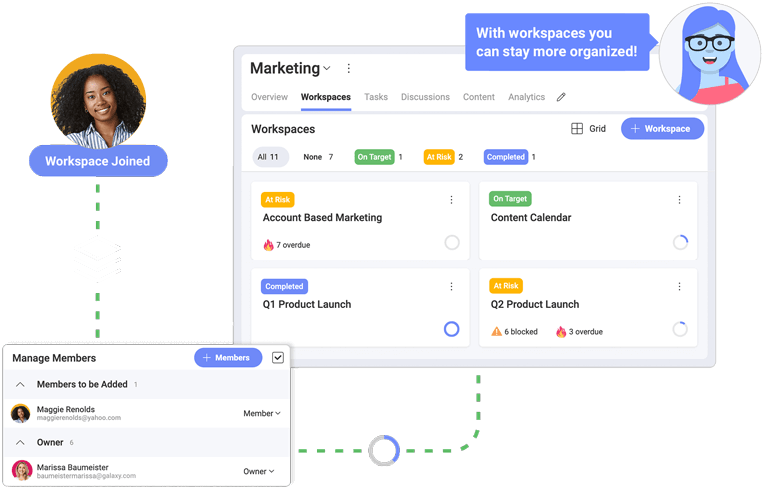 Project Workspaces Features
Swift Project Management
Take project management to a new level – teams can join projects they are involved in and have easy access and progress visibility for a seamless workflow.
Data Analytics at a New Level
Create beautiful dashboards from your data insights, share them with the team, and get contextual and actionable knowledge in seconds.
Collaborate Faster Than Before
Communicate with your teammates through threaded discussions within workspaces for clear transparency into ongoing conversations.
All Files in One Spot
Files, key documents, and all team assets are brought together through your preferred cloud storage, by pinning links or drag-and-dropping.
Project Organization
Every team and project is different, that's why Slingshot gives you the freedom to utilize a single workspace, with a clear structural hierarchy, allowing for better management for multiple departments and projects.
Organize your team so everyone can intuitively find information faster and manage their tasks through workspaces. Have visibility on all current projects, tasks, discussions, and files in workspaces you are currently active in, and leave workspaces when your activities in them are completed.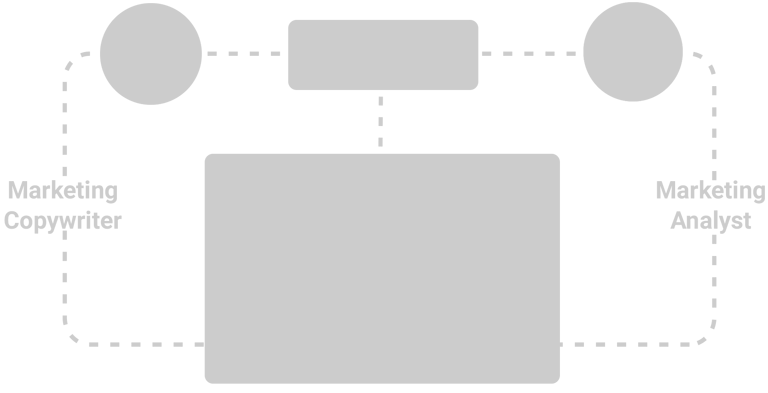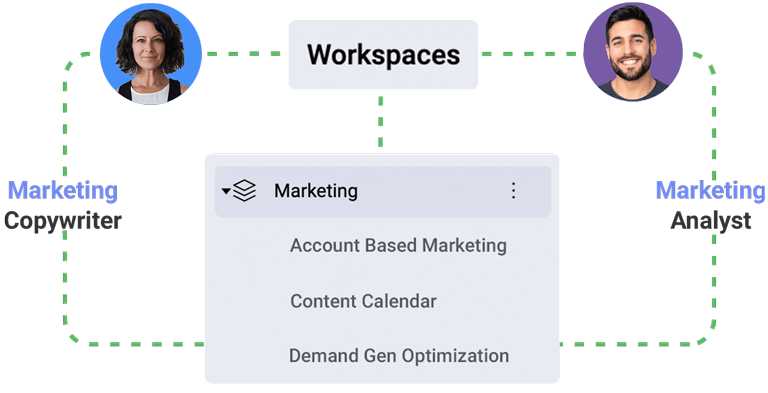 Customizable Workspaces
Each workspace in Slingshot can be customized per the team's needs – by turning on only the tabs they will be using and switching off the unnecessary ones. Add and manage projects within a workspace, or use a workspace for a single purpose.
Now you're free to make your workspaces your hub for your team's data-driven decisions and keep all important data accessible to anyone, so everyone is always aligned on the strategy.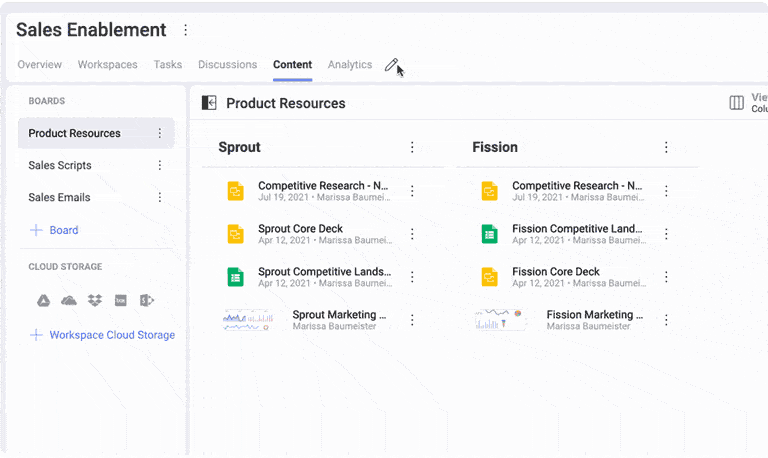 External Members
In your workspaces, you can invite external collaborators and limit their access just to the workspace relevant to them, with all projects in it – or invite them to just one project in the workspace. That way they have an overview of what they collaborate on and can take part in the conversation. 
If you're working as a consultаnt and want to provide access to specific clients to specific workspaces, they can see the progress – no problem. The same goes for working with freelancers or outside agencies – to let them collaborate efficiently with our team, you can add them to specific projects or files in the workspace and protect sensitive data.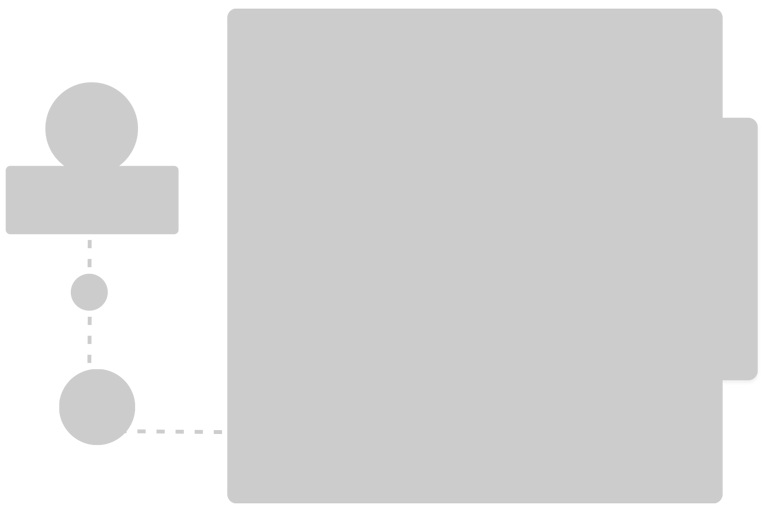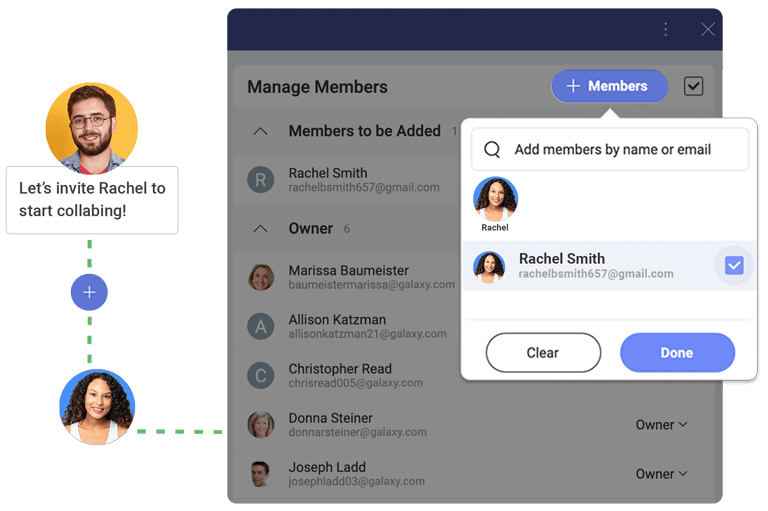 Boost Team Results with Ready-to-Use Templates
Explore our collection of ready-to-use templates, carefully crafted to cater to the needs of multiple use cases and departments. Save time and effort by trying out the template that suits your workflow best. It only takes a few clicks to get started.
Use Template

→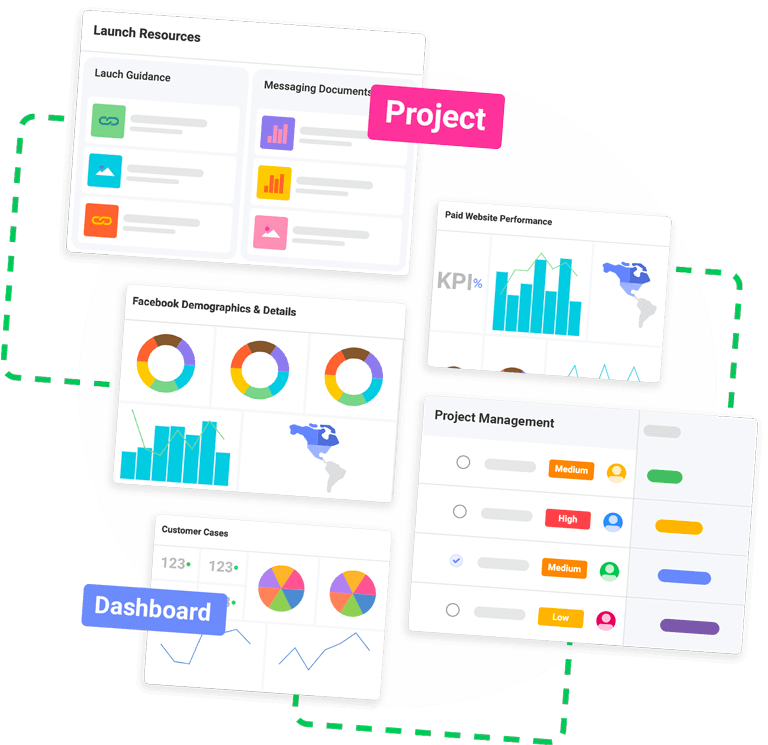 Frequently Asked Questions
A project workspace is a hub for all the project information, conversations, files and documents, key briefs, and all content and collaboration for a specific project. It's where external and internal teammaters and partners collaborate, track tasks, and access information safely, to execute their projects and achieve set goals.
Slingshot is a platform for creating a working and collaborative workflow, aligning teams no matter where they physically are. In Slingshot, you can separate your teams, projects, departments, files, tasks, and chats in workspaces. In each workspace, you can access data analytics in dashboards, track projects and tasks with visibility and manage all information with no need for app-switching. Workspaces in Slingshot are the perfect hub for your projects, where you can access everything you need, as well as provide limited access to external collaborators, so they can see and comment on specific data, projects, and conversations.
Workspaces in Slingshot are where you can divide your projects, so they are organized per their function, timeline, or department. Projects in Slingshot are an integral part of a Workspace, together with Tasks, Pins, Chat, Discussions, and Data Dashboards, all in one place.
Every workspace you create in Slingshot allows you to add multiple projects to it. You can name them accordingly, add people to them, due dates and organize all your work in them, pin important files and dashboards and make sure everyone is on the same page, have access to relevant documents, and is part of the progress of the projects.
Yes – Slingshot is great for your personal to-do lists, creating your own projects with due dates to follow and tasks to track, and staying organized with your day-to-day responsibilities. You can make sure you don't miss anything on your current and upcoming individual projects and always stay on top of them.
Yes, you can share access to Slingshot's workspaces to external users and let them view, comment, and collaborate on specific projects only. External users can be provided limited access to the projects they are involved in and kept out of projects with sensitive data – company or other.
Get Started With Slingshot Today
Inspire success with the most powerful team-enhancing software.