Marketing – Event Management
Upgrade your Event Management with Data Insights and Project Tracking
Ensure a smoothly running event planning and management process by uniting all elements of your workflow with all-in-one digital workplace for event management. From budget planning and event registration to coordination with vendors and organizers – Slingshot gives you the ability to manage your entire event management strategy in a single tool while avoiding costly mistakes and delays.
Key Slingshot features to help with your Event Management
Map Out Event Schedules
Kick start your yearly strategy with a full timeline of potential events that you might want to be part of or sponsor. See all the dates and resources lined up, collaborate on ROI from previous years, and track your spending, budget, and goal targets along the way.
Visualize all tasks bringing your strategy to life, and see the teams involved and the deadlines in a Timeline view. Now you can make the most out of the events you plan by planning pre-event, during, and post-event activities and executing them in clear view, with cross-team collaboration.
Keep All Event Resources in One Place
From your briefs and creative assets to your checklist of event deliverables – keep everything in one place for the members of your team to easily find. Stop sifting through emails to find the follow-up details on the events you attended or switching to a chat app to see who sent you the file in conversation.
All communications and discussions are now in one place and no meeting notes or important exchanges are lost. Track all teams involved across departments and connect your sales, design, creative, copywriters, operations, and everyone else involved, to make the approval and feedback process faster.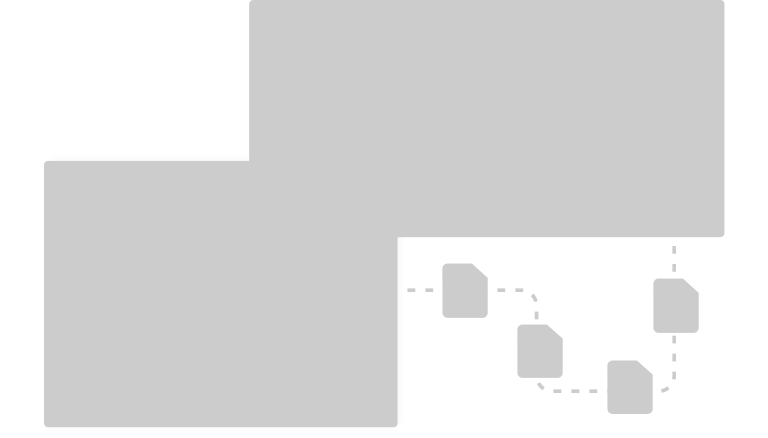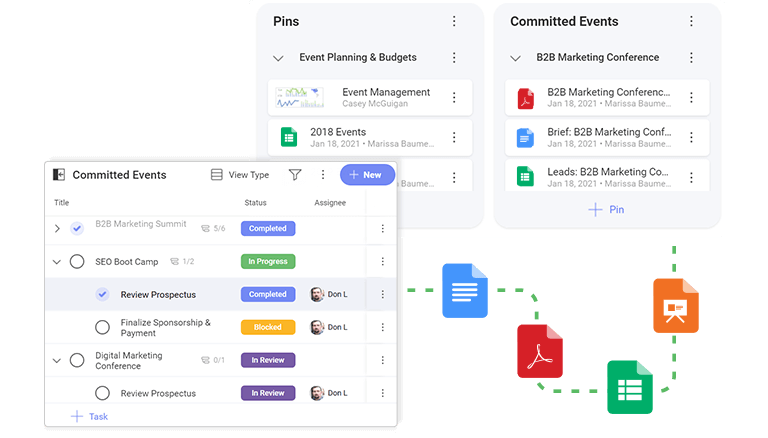 Track Key Metrics
Successfully track key performance metrics of your events or events you attend. Connect right into your Marketo, Hubspot, or Salesforce data to see leads and opportunities that are tied back to your event marketing. Now you can visualize the goals and targets of your events in beautiful dashboards – and check your results per those goals, as well as use data from past events as a benchmark.
Slingshot allows for the quick consumption and quick overview of data from everyone on the team, as well as the fast sharing of any type of data dashboard with stakeholders for immediate visibility and input.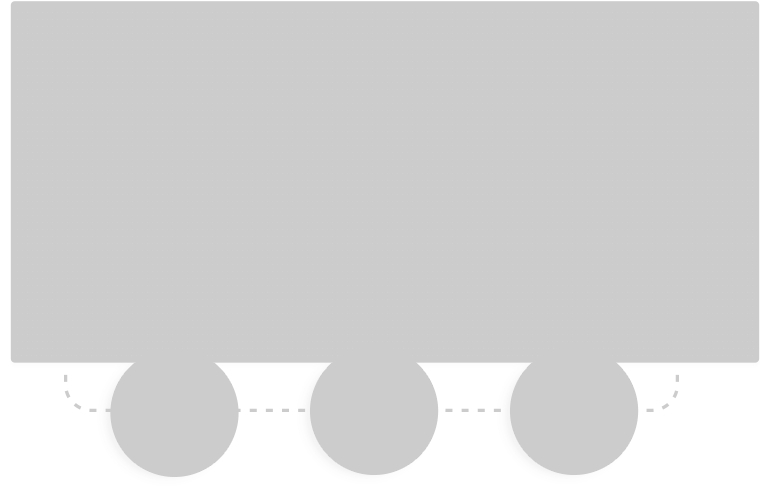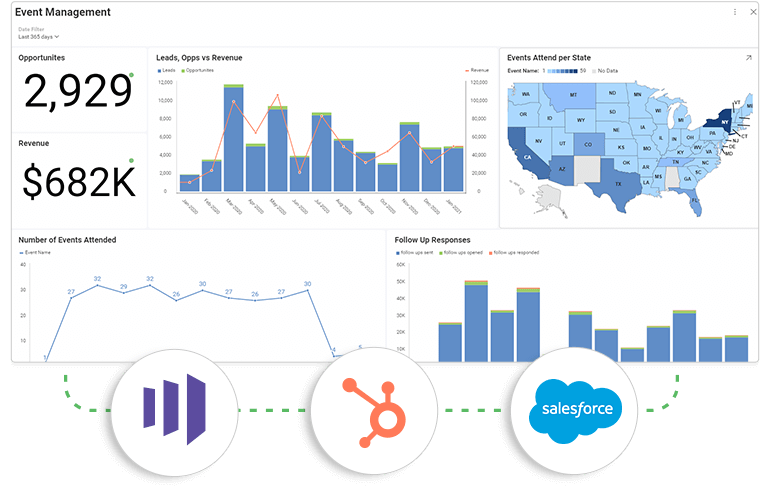 Eliminate Miscommunication
Slingshot makes it easy to share and lets people view the full mapped-out project for your event. Synchronization between sales and marketing members has never been easier for effective cross-team collaboration. Conduct discussions on the outcome of the event and analyze results between teams, have everyone's tasks in one place, and stay on the same page with in-house teammates as well as external collaborators.
You can share specific workspaces and projects with freelancers, partners, agencies, etc., providing them with restricted access to only the relevant to the files, conversations, and data. . In Slingshot, you can also turn a message into a task with one click and assign it with clear ownership.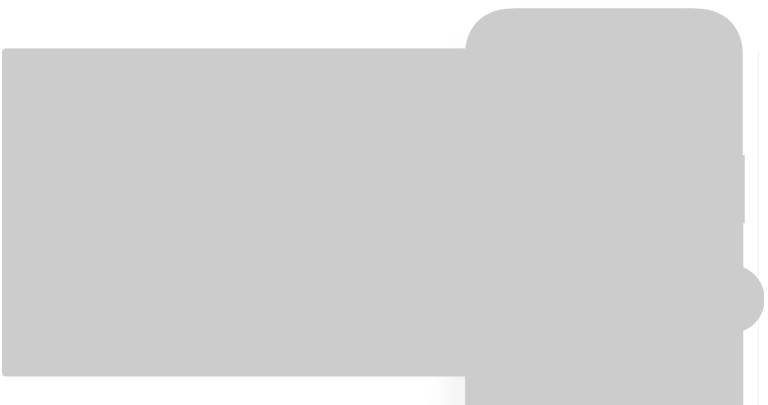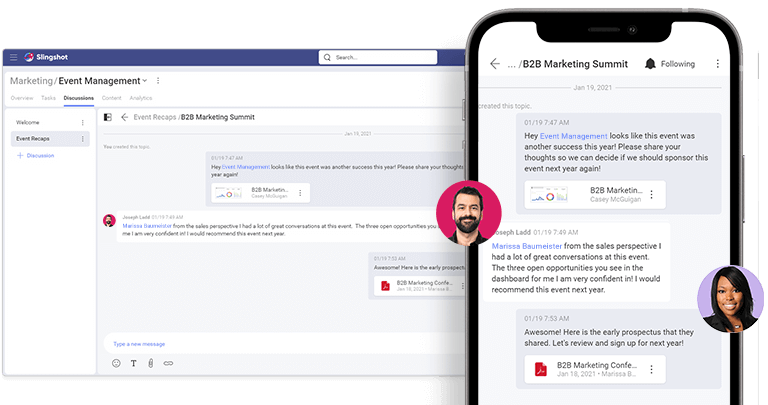 Frequently Asked Questions
Event management is the realized process of managing small and large-scale events for your company and brand or as a contractor agency. It involves the planning and execution of multiple steps, fulfilling the key aspects for the event to happen. The goal of event management is to provide a good return of investment for the brand or client and ensure the participants in every event would return for other future events. Specific responsibilities of an event manager almost every time include the coordination of outside vendors, arranging for promotional materials, and marketing activities related to the event, designing a plan for executing the event, monitoring the strategy execution, and coordinating with different team members, C-level managers, and outside collaborators.
Event management software is a tool that allows users to organize, access, and coordinate every aspect of event planning and management. Such a tool must allow for the coordination and collaboration of multiple teams, task tracking, and project management, bringing visibility to the progress of each step, conversations, and data reports that are easily shared in dashboards between teammates to coordinate the next steps and monitor the set goals. Event management software also allows for the spotting of blockers and issues beforehand and keeping everybody on the same page.
Planning and managing events brings a boost to a brand's reputation, promotes the brand and creates new potential client base, making new connections possible and upgrading the company's value. It creates a closer relationship with the existing clients and partners, as well as allows for a lasting impression of the brand, a better reputation, and ultimately scalable growth.
Slingshot facilitates and assists in every aspect of event planning and management. As an all-in-one digital workplace, Slingshot was created to enable smooth collaboration and uninterrupted workflow between teams, high-level organization of the work in tasks, projects, workspaces, and lists, and keeping all needed assets and data in one place with no need for app-switching. In Slingshot, all your favorite cloud providers are integrated and allow for the upload and/or link to any file. Event management teams can pull data together with everything else to do their work and make data-driven decisions. Everyone can now create beautiful dashboards with a few clicks, use them as a benchmark for event planning, analyze them, access it, and share them in seconds. In Slingshot, your tasks, due dates, and projects are all in one place as your event results and your teams can collaborate in context in chat, create discussions and keep key content and briefs always at hand. 
Get Started With Slingshot Today
Inspire success with the most powerful team-enhancing software.