Slingshot Adds Three Updates to Grow Your Team's Productivity
Slingshot always keeps improving! Now it's time to take a look at three new updates that we added to our September release and are now ready to share with you. Read below how to improve your productivity even more with Slingshot!
Casey Ciniello
3 min read
We're excited to announce a new Slingshot update. The addition of three new features will bring your team even more support in their daily work, more productivity, and save time. Plus, we're preparing something really special for the end of the year. So let's dig in.
Modeless Dashboard: Look at Data While Chatting
Data dashboards contain an unlimited amount of data and insights that if you are anything like me – you spend a good amount of time opening them.
Dashboards in Slingshot opened full screen up until now, showing you all the insights you need, the full customer journey and so much more.
Still, you don't want to miss any important messages or notifications while taking one or more minutes to look at them.
So with this update, we solved exactly that. Dashboards now open within the application fitting in a slightly smaller frame and not taking up the full screen, so you can still message and see and interact with your Slingshot notifications as they come through.
All while looking at data!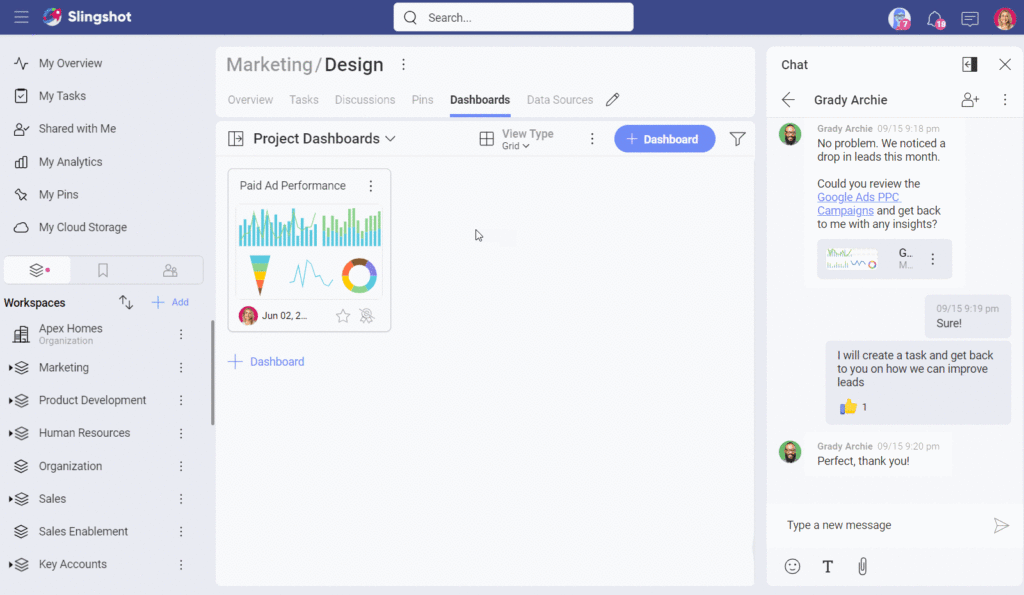 Pop-Out Windows: Let's Multitask Easily
Even with everything in one place, you still sometimes need to pop something out in another window while you work on something else. Because let's face it – multitasking never really goes away. Just think about how many times you duplicate a tab while on the web!
Now, you can easily pop out – literally anything – in Slingshot to move it into another window and work on things side by side, or keep your most important tasks of the day popped out, to keep the discussion going, etc.
Need to pop out an image you are viewing while responding to a chat? No problem!
Want to pop out chat all together so it is in its own window? We got you covered!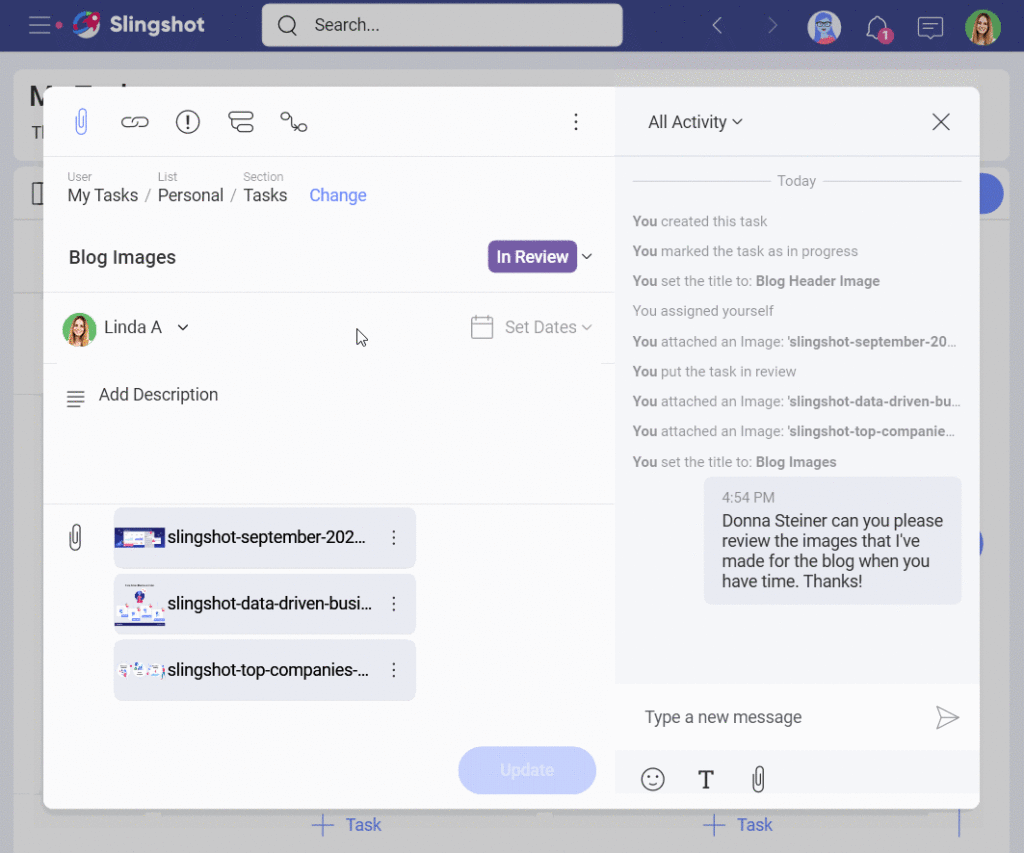 Mark Chats Unread: Organize Your Work Better
In the spirit of enhanced productivity, we know how busy you can get. Sometimes when you open up a chat you just don't have the time to answer that same second.
With this added Slingshot feature, you can now mark your chats unread so that you know exactly what still needs your attention when the time frees up and catch back up on your missed conversations.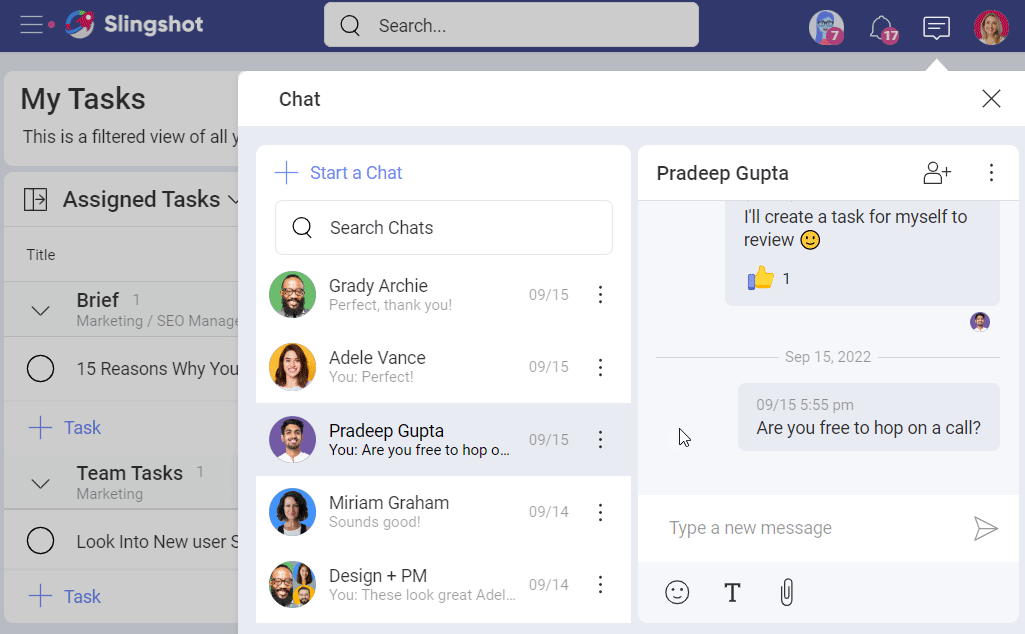 What's to Come
We have a jam-packed roadmap to close out the year strong for our Slingshot customers!
Here's what you can expect:
Task Templates: with this feature, you will be able to reuse the same set of tasks quickly
Archiving projects, workspaces, and lists: that way, you will be able to clean up work that is no longer needed in view
Updates to Overviews: with it, you will be able to edit, rearrange and add impactful widgets to them
And much, much more!
Stay tuned and have fun – while raising productivity – with the new Slingshot update!