Data Sources
Data Sources are the places where your data comes from. Analytics provides you with the opportunity to connect to different enterprise data sources. You can choose from analytics tools, content managers, cloud services, CRMs, databases, spreadsheets and public data sources.
Connecting to Data Sources
To retrieve information from a data source and use it for your visualizations, you need to connect to it first. Once you have connected to a data source, it will be saved in the Data Sources menu for quick selection next time you need it.
To connect to a data source, perform the steps below:
Go to My Analytics or a workspace where you want to a create a dashboard.

Click/tap on the + Dashboard blue button.

In the New Visualization dialog, you will see a list of recently used data sources. To create a new connection, select the + Data Source button in the upper right corner.
After selecting a data source provider, you will be prompted to configure it. Not sure how to do this? Find out in the article about the chosen data source (see the list below).
Filtering your Data Sources
To filter your data sources, you can click on the filter button in the upper right corner.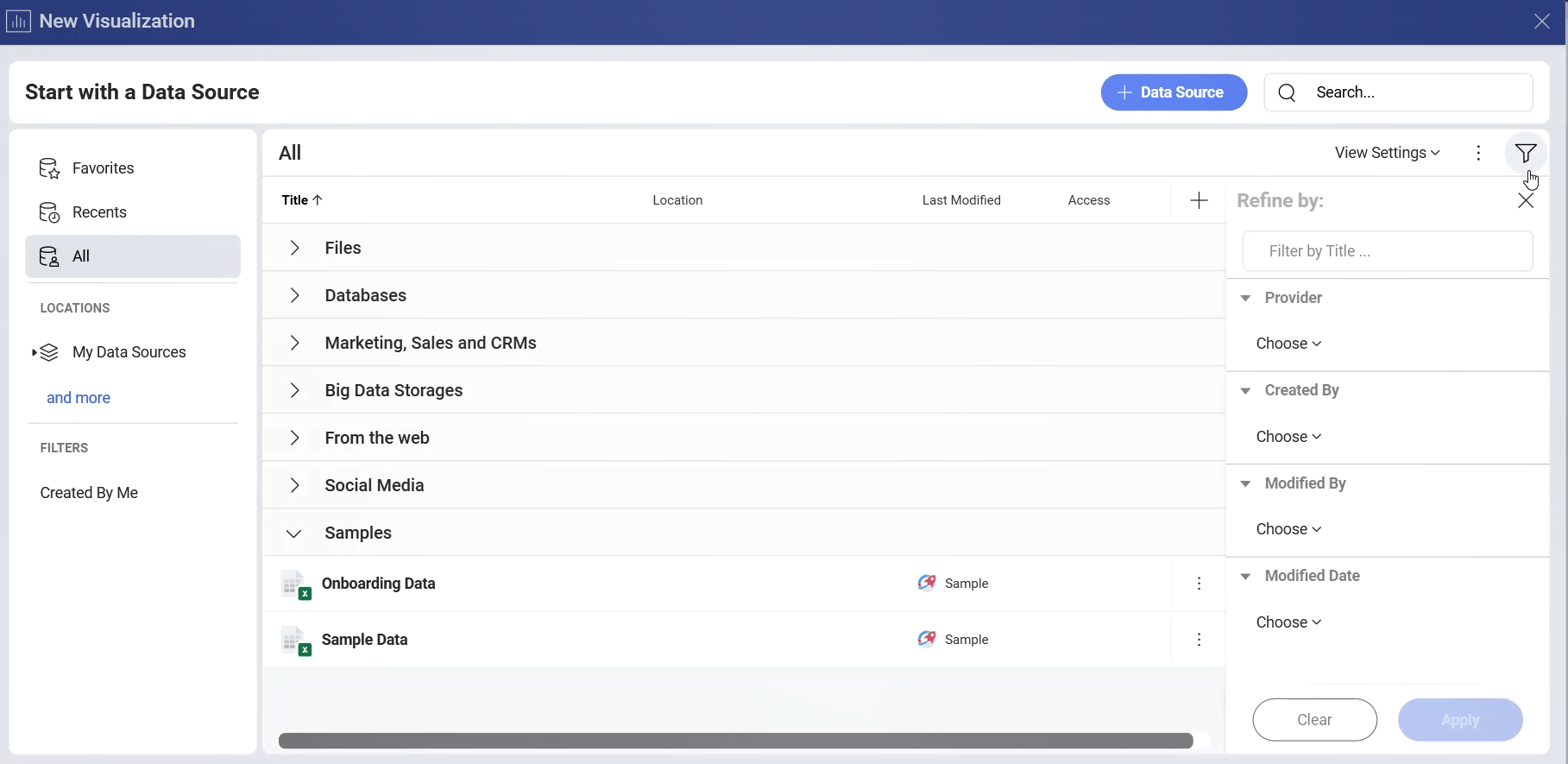 Related Topics