Education management
Build Active Mentorship and Academic Collaboration for Excellent Results
Track deadlines, bring student-teacher collaboration to the next level, give feedback, work in context with colleagues in academy, and use dashboards to share insights fast.
Store & Share Everything Important
Share and store prepared lessons, video tutorials and materials, and every other type of file. In Slingshot, teachers, university professors and assistants can pin their content easily into a task, Project, or Workspace. Files can be classified and organized by department, subject, or school project.
Pin from your favorite cloud provider or drag and drop into tasks the specific material. You can also use tasks to assign papers to students, set deadlines, and quickly find the completed project to grade and give feedback on later. Get rid of app-switching and mail sifting – with Slingshot, your whole class has access to the most updated files at any time.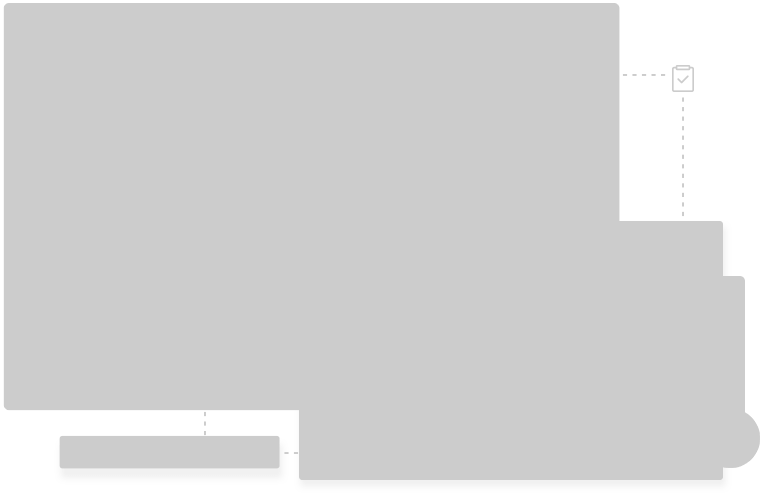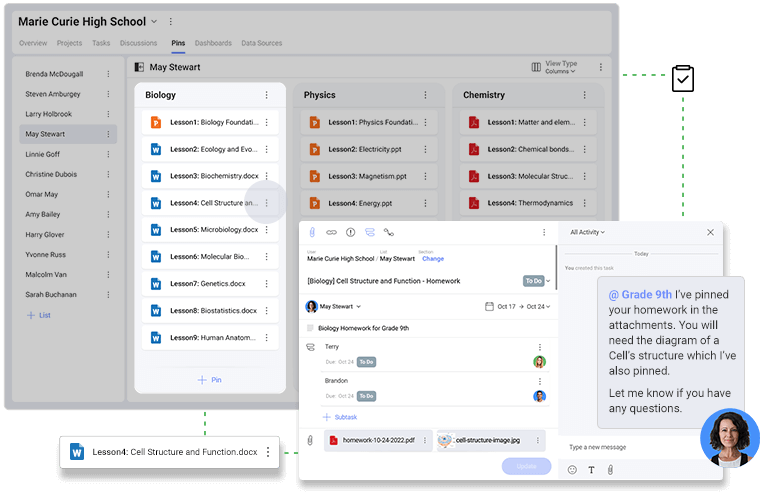 All Data at a Glance
Use Slingshot's powerful data features to pull the most important metrics from multiple sources and build dashboards that not only show the data but actually tell a story. Build presentations with beautiful dashboards of any type, to take in all data at a glance and share with your students or academic associates the results from the yearly educational strategy and all key performance and operational outcomes.
With its Data Catalog feature, Slingshot also lets you efficiently organize, locate and share other dashboards relevant to the community.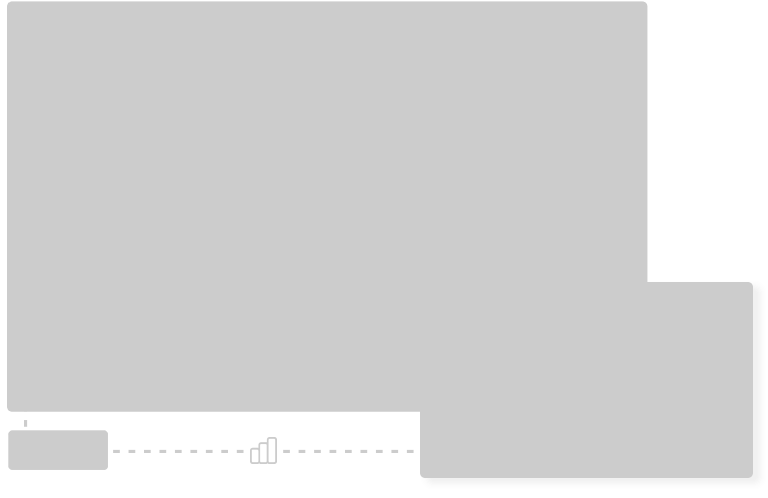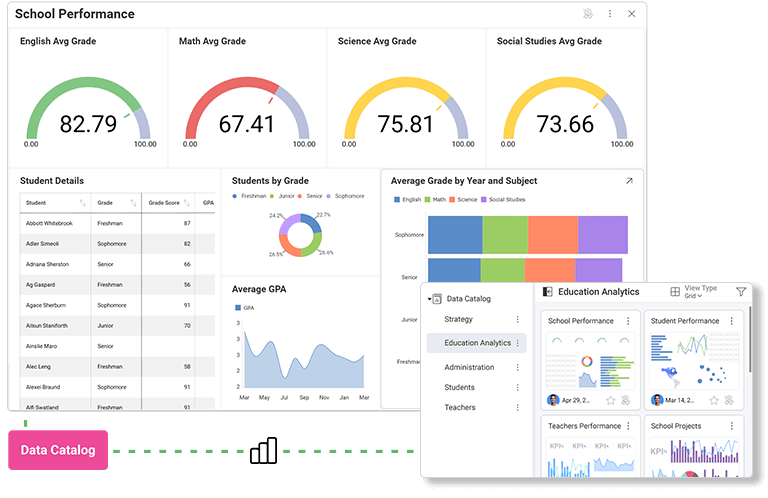 Discuss and Plan
Align your students per group, project, and assignment, and kick off discussions easily and in context. Give feedback and provide answers and information to a group or individual student questions much faster in chat, keeping the conversation at the same place where you store files and data.
Keep track of academic requests, and potential blockers for time-sensitive projects, and at the same time, stay on track with academic discussions with your colleagues, to improve educational dialogue and ideas for your department. Map out new yearly teacher plans, upload, and access them in the same spot, using Slingshot as your education project management solution at every step.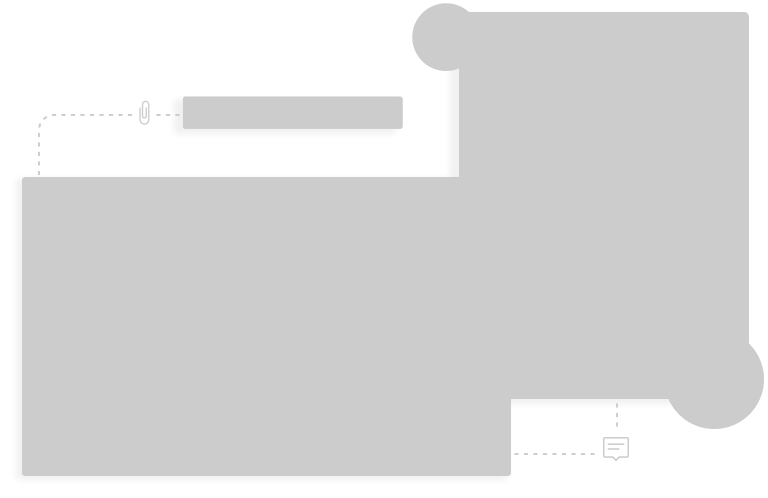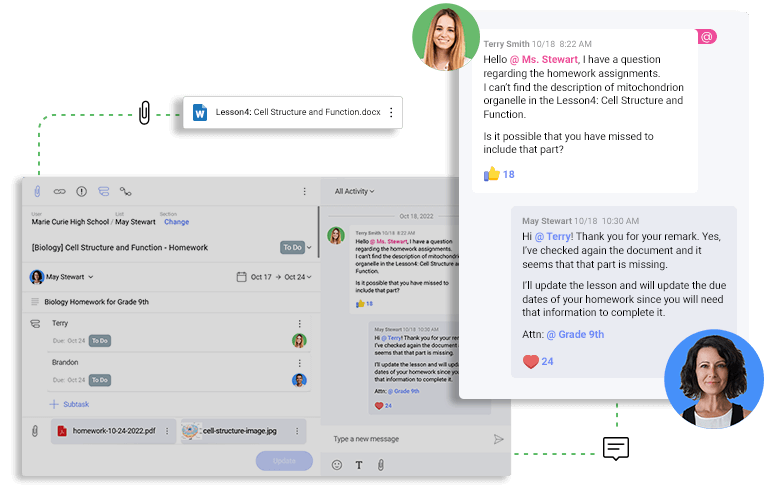 Get Started With Slingshot Today
Inspire success with the most powerful team-enhancing software.