Product Development – Bug Tracking
Manage Your Bugs Effortlessly
Track, report, collaborate on and prioritize your bugs all from within the same application using Slingshot
Try it NowTry it Now Try it Now
Key Slingshot features to help with your Bug Tracking
Understand Bug Status
Using Slingshots Kanban Views you can clearly see all your bugs or current sprints bug status easily. Group your bug by assignee, priority and section to see different views for deeper insights and resource allocations.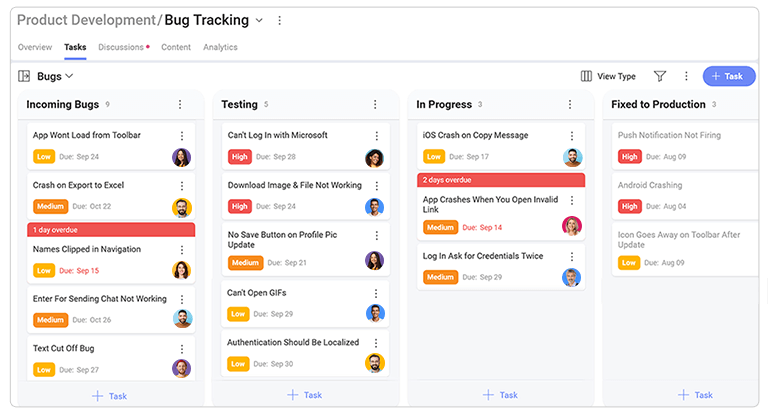 Set Clear Priorities
Using the priorities field and saved filters you can keep your team all on the same page for what bugs are urgent and which can wait to be fixed. Create collaborative discussions for the whole team to get involved in.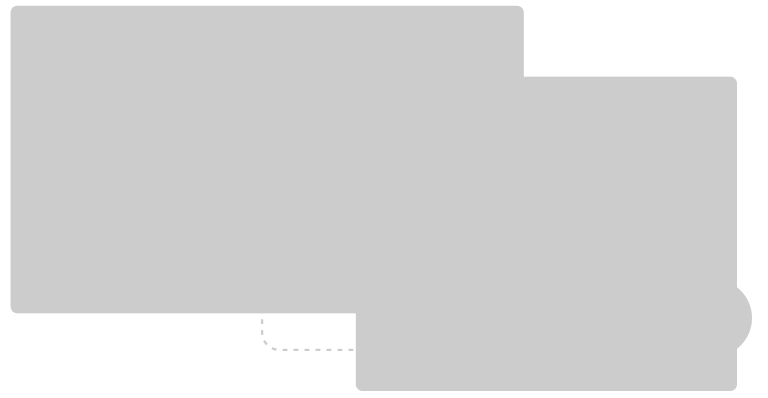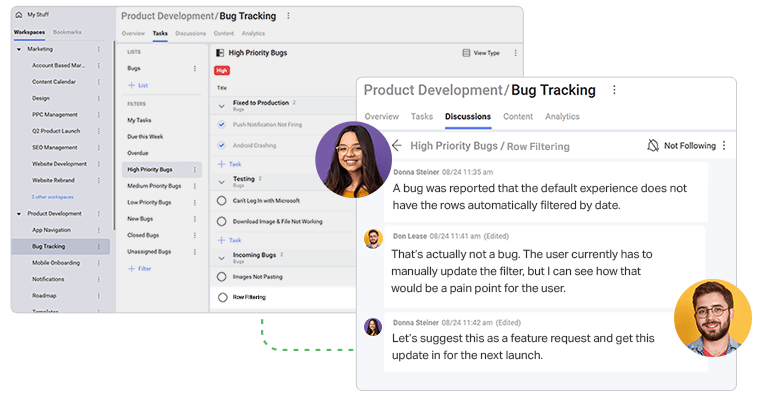 Clear Ownership of Bugs
Identify easily who is going to be working on new bugs that come in. Give clear-cut deadlines so everyone knows what sprint things need to be fixed by. Create a filter for unassigned bug to make sure no bug slips through the cracks.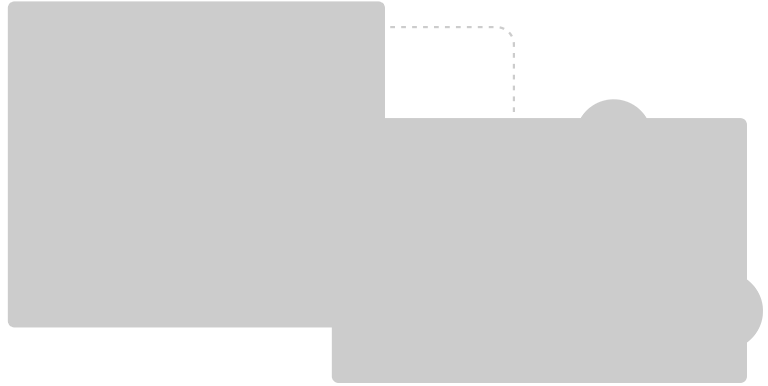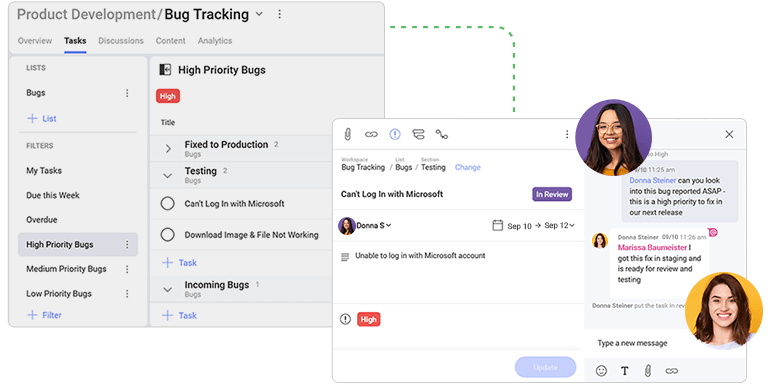 Track Bugs in Real Time
Connect directly to popular data sources such as Microsoft Analysis Service, SQL Server, Excel and many more including RESTAPI to visualize your bug performance over time. Create tasks, discussions and chat directly from insights gleamed from your analytics.