Product Development – Product Roadmap
Create and Maintain Agile Roadmaps
Plan, track and maintain all the assets of your product roadmap in one location that is easily shareable across different teams.
Try it NowTry it Now Try it Now
Key Slingshot features to help with your Product Roadmap
Flexible Organization
Organize your roadmap with flexibility that aligns with the way that your team works. Create tasks between workspaces, lists, and sections to have a clear understanding of where your roadmap stands.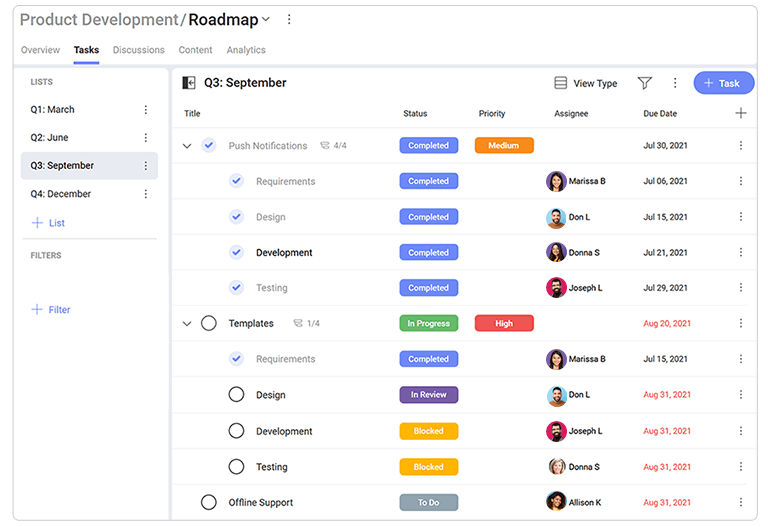 One-Stop Shop
Maintain all the required documents, designs, user tests and conversations all in one application so you can have what you need when you need it.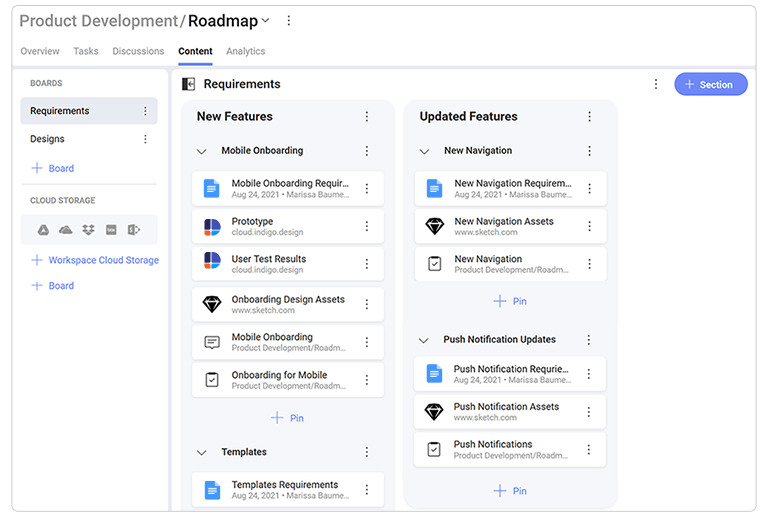 Sprints at All Levels
Workspaces allow you to break your teams up into the features they specialize in. Maintain a single location for your smaller dev teams to run their sprints as well as have an aggregated view of all workspace tasks.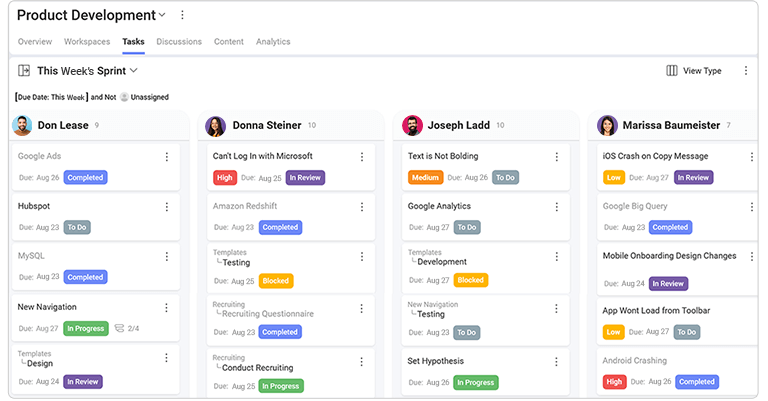 Build the Right Features
With a full business intelligence integration, you can connect to the data of your users. Understand the usage of features, drop-offs and what your users really need.