Product Development – User Testing
Simplify the User Testing Process
Unite your user testing process with the rest of your software development process. Roadmaps, requirements documents, user test results and more, all in one place.
Key Slingshot features to help with your User Testing
Map Out a Clear Process & Timeline
Have a clear plan for your user tests before you even start to ensure you are following a timeline and best practices such as – recruiting with validation questions, having a clear hypothesis with clear metrics and reviewing the analysis.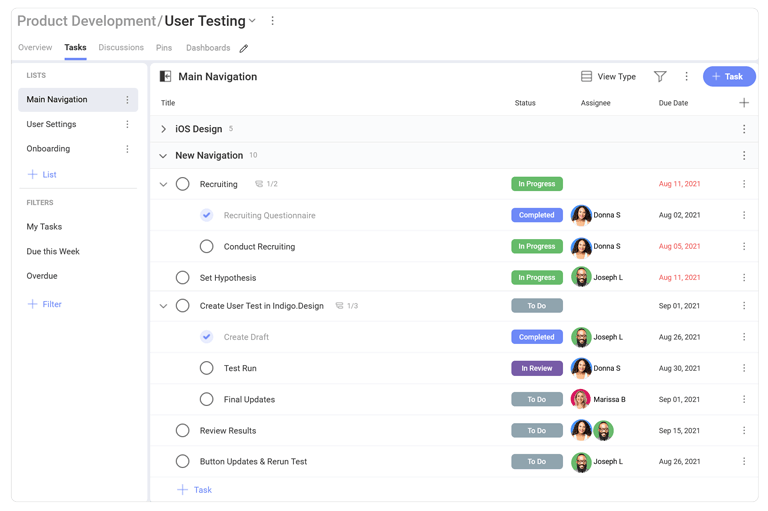 Results in Context
Pin the results of your user tests from popular systems – like Indigo.Design – within your Workspaces in-context of the rest of the resources for your product features and pipeline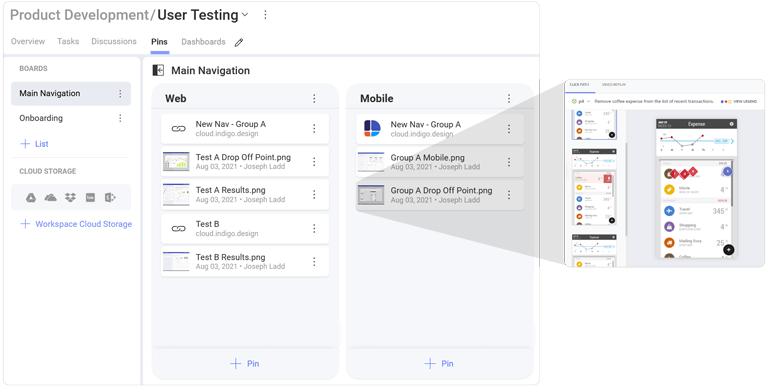 Turn Insights Into Action
Bring your user testing results from tools like Indigo.Design into Slingshot so you can collaborate around the insight you glean from your results. Right from a conversation with your team – create tasks to take on re-design and optimization actions seamlessly.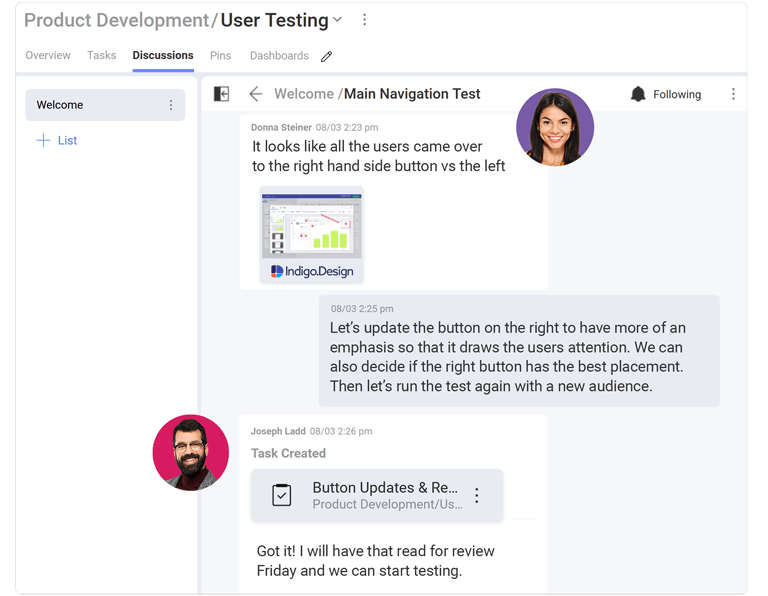 Track Your Progress
Create dashboards right from your user testing data by connecting to cloud storage such as OneDrive and Dropbox, to a database like SQL, or directly to Google Analytics so that you can gauge the impact of your product iterations faster than ever before.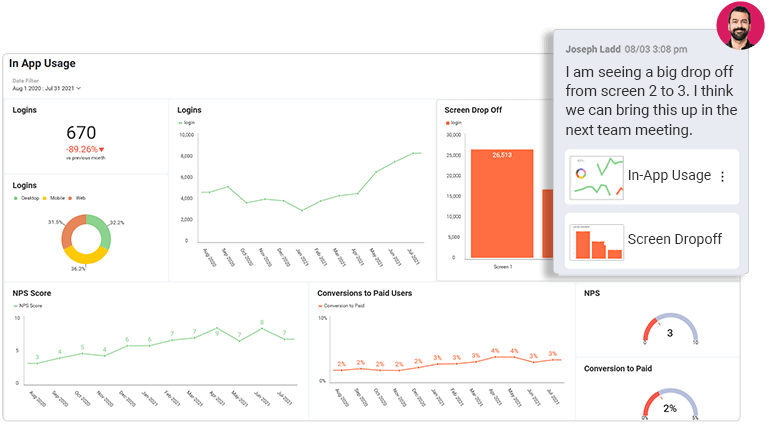 Get Started With Slingshot Today
Inspire success with the most powerful team-enhancing software.