Top 35 KPI's Every Marketer Should Know
Hosted on: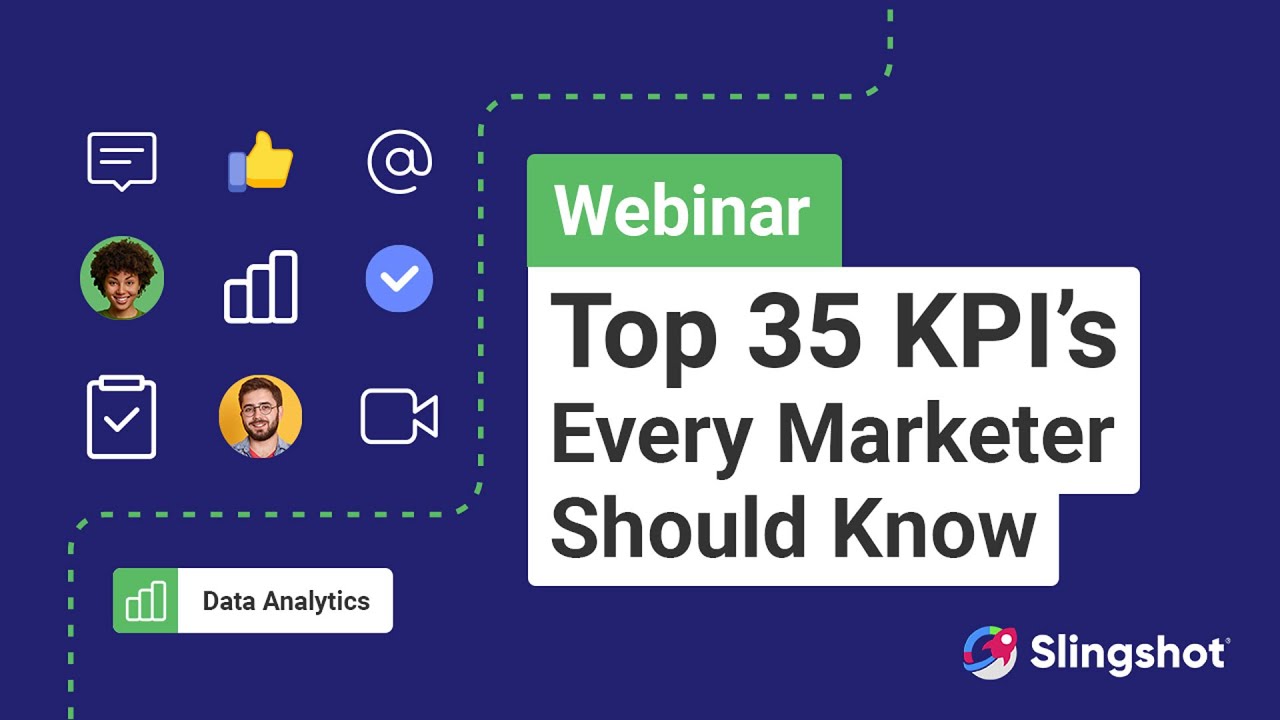 Your marketing campaigns can be the most powerful tool for the success and popularity of your products, services, or brand. But to determine if they're powerful enough to keep you to the top and keep you there, you need to constantly track the right data insights. And today, the number of data points that give you an idea of what is working and what isn't is endless. It's easy to get lost in the organic traffic metrics, social media promotions, and display advertising, trying to decipher and compare them and gain the necessary knowledge.
So how can you make sure you don't get lost and choose the right metrics to look at and keep top of mind to gauge success?
We are here to help. Fill in your details to access the webinar's recording and dive into:
What are the top KPIs that you should be tracking for your Marketing efforts overall
What are the top KPIs for marketing specialists in email campaigns, social media content, and PPC to track
How to gain insights from all your top marketing KPIs in one view without switching between multiple apps
How you can utilize data insights in the same place you manage your projects and collaborate with your team
Time to set up your effective marketing campaigns the smart way!
About the presenters
Casey McGuigan
With a background in mathematics and an MBA, Casey brings a wealth of experience as well as a data analytics and business perspective to Infragistics. Casey is the Product Manager for Slingshot and was instrumental in product development, market analysis and the product's go-to-market strategy. She's been at Infragistics since 2013 and when she's not in the office, she enjoys playing soccer and attending concerts.
Jason Beres
As the Sr. VP of Developer Tools at Infragistics, Jason and his team spearhead the customer-driven, innovative features and functionality throughout all Infragistics' UI, UX, Data Visualization and Business Intelligence products. Jason works directly with Infragistics customers around the globe to ensure that their needs are met through our products and roadmaps. Jason is a former Microsoft .NET MVP, and he is the author of several books on software development, covering topics like SQL Server, C#, Visual Basic, Rich Client and Web Development. Jason is a national and international conference speaker and keeps very active in the developer & UX community. You can follow Jason at @jasonberes on Twitter.
Get access to this webinar by filling out the form below:
Use Slingshot To Help Your Business
See how Slingshot can help you and your teams do more of their best work.