Marketing – Growth Hacking
Everything You Need to Hit Your Growth Hacking Goals
Manage all your growth hacking initiatives and experiment smarter with the help of a single tool, allowing multiple teams to work together in planning and executing growth hacking strategies, access all essential data, and hit goals faster.
Key Slingshot features to help with Growth Hacking
Execute Data-Driven Growth Strategies
At Slingshot, data is at the heart of every activity and growth hacking experiment. You can create data dashboards quickly by effortlessly connecting your different data sources and pulling the data insights around your strategy, building beautiful dashboards.
Visualize all your marketing efforts and customer journey in one view – traffic, sales, revenue, leads, and conversions. Track your north star metric to always stay aligned on your growth hacking goals, to make the right decision forward.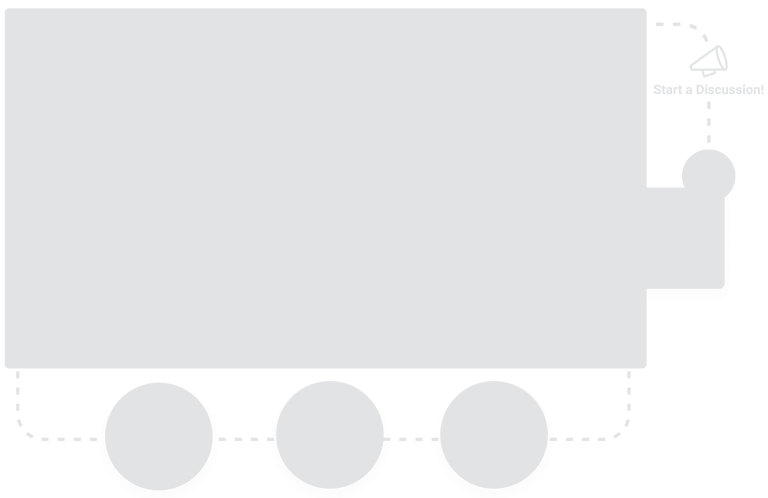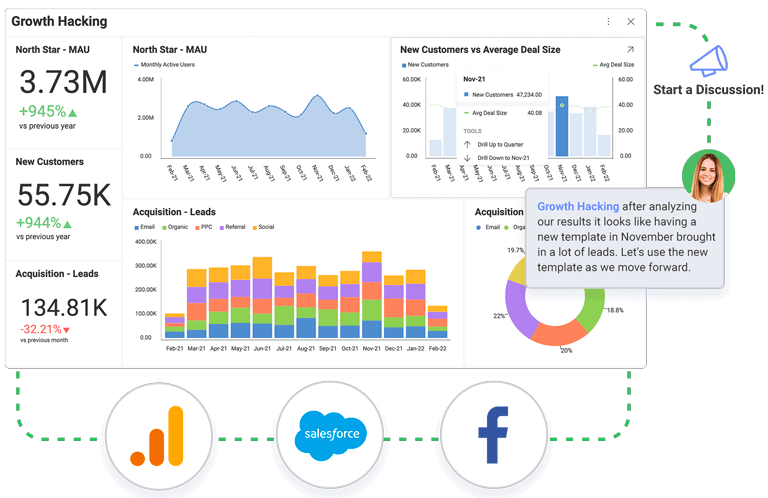 Collaboration in Context
Centralize all the steps you need to take and keep all your planning, step by step, in an all-in-one growth hacking tool. Keep everyone on the same page with groups, discussion and chat in Slingshot and always stay in context at a task, project, and dashboard level. That way everyone is always aware of the progress, feedback, potential blockers, and new ideas.
Never lose your brainstorming sessions again – in Slingshot, you can unite your team with content, project tracking, and tasks, toward the same goals.
Test and Track Your Growth Hacking Experiments 
Your testing process, growth hacking experiments, and development process are all united in Slingshot in a perfect sync. Implement, measure, and follow the progress of campaigns, pin the results you get and turn insights into action. Make sure every new strategy is discussed with the right people and encourage brainstorming and new ideas with chat in context.
Now, every effort is thought-out and not in vain, and you can depend on data and strategy implementation in Slingshot – and you can invest effort only in experiments that bring results by quickly analyzing the results.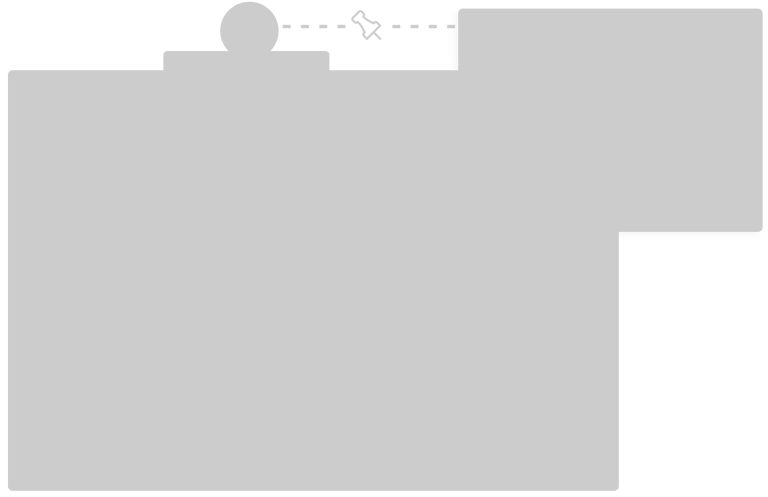 Keep All Assets in One Spot
Keep all of the assets that you need to collaborate efficiently with your team tied together in Slingshot. Forget about app switching and bring all your content into your workflow to always have the most updated files at your fingertips. You can drag and drop directly into the app or pin content from any preferred cloud storage provider including Google Drive, OneDrive, Sharepoint, Box, DropBox (the whole list is here).

Growth Hacking
This template provides the essential resources to accelerate your growth in a fraction of the time.
Use Template →

Frequently Asked Questions
Growth hacking is a field of data-driven marketing used by companies as a way to expand and grow rapidly through experimenting. Strategies that growth hacking applies are usually low budget which makes it perfect for startups that want to expand and retain customers at the same time. Growth hacking is appropriate for any point of the customer journey as well as every marketing channel, provided metrics are always followed when experimenting with different approaches. With growth hacking, it's important you follow the right data insights and act on them.
The importance of growth hacking lies in helping companies find the most cost-efficient strategy for their growth. Every company or startup can benefit from growth hacking which brings an advantage over competitors at a lower cost. Experimenting in growth hacking is supported by data at every step so it's great for marketers who need to boost their organizational strategy, product development companies, startups, entrepreneurs, etc.
Slingshot is an all-in-one tool that effectively eliminates app-switching – which means you won't need a separate analytics tool for your growth hacking experiments, because with Slingshot it is combined with every other aspect of your team collaboration and project management.
Yes, Slingshot is great for running growth hacking. As an all-in-one tool, it organizes projects, content, tasks, and chats, as well as uses data-driven integrated features to create the best flow. Slingshot offers team chat, project tracking, task coordination, and data visualization in dashboards that can be shared fast and efficiently in the same place collaboration happens. 
Yes. As an all-in-one tool Slingshot provides a great way to plan and track projects from beginning to end but also lets your team collaborate on your growth hacking experiments. In Slingshot everything happens in context, so everyone is aware of any new idea, blocker, or feedback. At the same time, this all-in-one tool unites all your content in one place, so everyone can always have access to the most updated files. It's the only online hub your team needs for bringing all their needed content together – from any cloud storage like Google Drive, OneDrive, Sharepoint, Box, DropBox.
Yes. Slingshot lets you unite your user testing process with the product development process. It maps out a clear way forward and brings all processes together, lets co-workers pin the results they get, and turn insights into action in seconds. 
Get Started With Slingshot Today
Inspire success with the most powerful team-enhancing software.