Optimizing Your Paid Marketing Campaigns in Slingshot
Hosted on: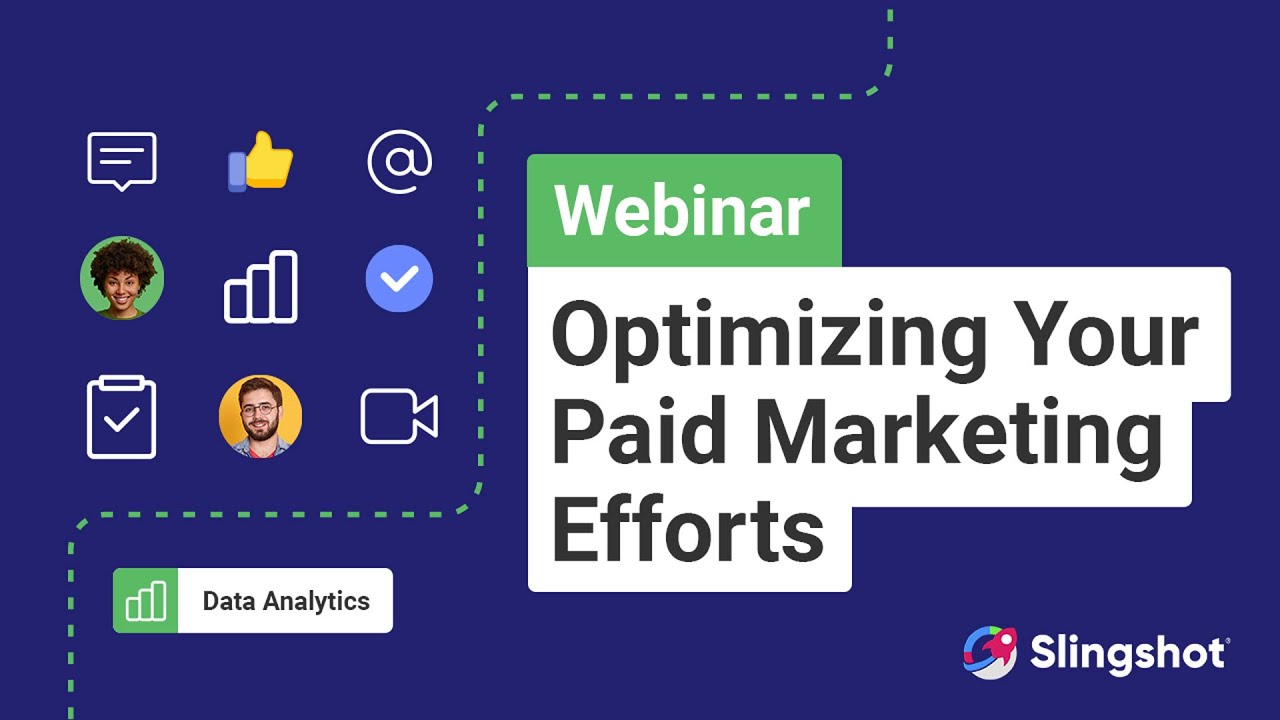 Marketing campaigns are an integral component of every company's growth strategy and can help businesses achieve a variety of goals such as bringing in new customers and generating more sales. Campaigns can utilize one or more digital channels such as search, display, social media and more.
However, Paid Marketing campaigns include many assets such as ad copy, ad creative, budgets and tracking key metrics and results. Keeping all that organized and on track is not an easy task. Slingshot is here to bring calmness into your campaign chaos and help you focus on the insights so that you can achieve your campaign goals and secure more sales.
In this webinar, Slingshot's Product Manager Casey McGuigan and Infragistics's VP of Developer Tools, Jason Beres, shed light on these topics:
Understanding PPC campaigns
Why you need PPC campaigns as part of your marketing strategy
What are the best practices for setting a Slingshot workspace to run PPC campaigns
Demo on how to connect to Google Ads to create insightful dashboards
Demo on how to use insights from dashboards to collaborate, act and optimize your campaigns
About the presenters
Casey Ciniello
With a background in mathematics and an MBA, Casey brings a wealth of experience as well as a data analytics and business perspective to Infragistics. Casey is the Product Manager for Slingshot and was instrumental in product development, market analysis and the product's go-to-market strategy. She's been at Infragistics since 2013 and when she's not in the office, she enjoys playing soccer and attending concerts.
Jason Beres
As the Sr. VP of Developer Tools at Infragistics, Jason and his team spearhead the customer-driven, innovative features and functionality throughout all Infragistics' UI, UX, Data Visualization and Business Intelligence products. Jason works directly with Infragistics customers around the globe to ensure that their needs are met through our products and roadmaps. Jason is a former Microsoft .NET MVP, and he is the author of several books on software development, covering topics like SQL Server, C#, Visual Basic, Rich Client and Web Development. Jason is a national and international conference speaker and keeps very active in the developer & UX community. You can follow Jason at @jasonberes on Twitter.
Get access to this webinar by filling out the form below:
Use Slingshot To Help Your Business
See how Slingshot can help you and your teams do more of their best work.