Slingshot's New Release is Here: Discover the Time-Saving New Features 
Slingshot is continuing to develop with features that bring even more results, team alignment and time-saving way of working. Your productivity is our priority!
Casey McGuigan
2 min read
We always want to be sure you get what you need in your daily workflow. Slingshot is built to streamline every aspect of your team collaboration – and today, the experience just got better. So, sit back, relax, and let's dive into the Slingshot's new release !
Task Default Views   
Depending on your use case there is always a best way your team should be viewing tasks to ensure you are all on the same page. Owners can now set default views for other workspaces and project members to have the best possible view when they come into view tasks. Users can still change how they want to see their workspace but can always revert to the default.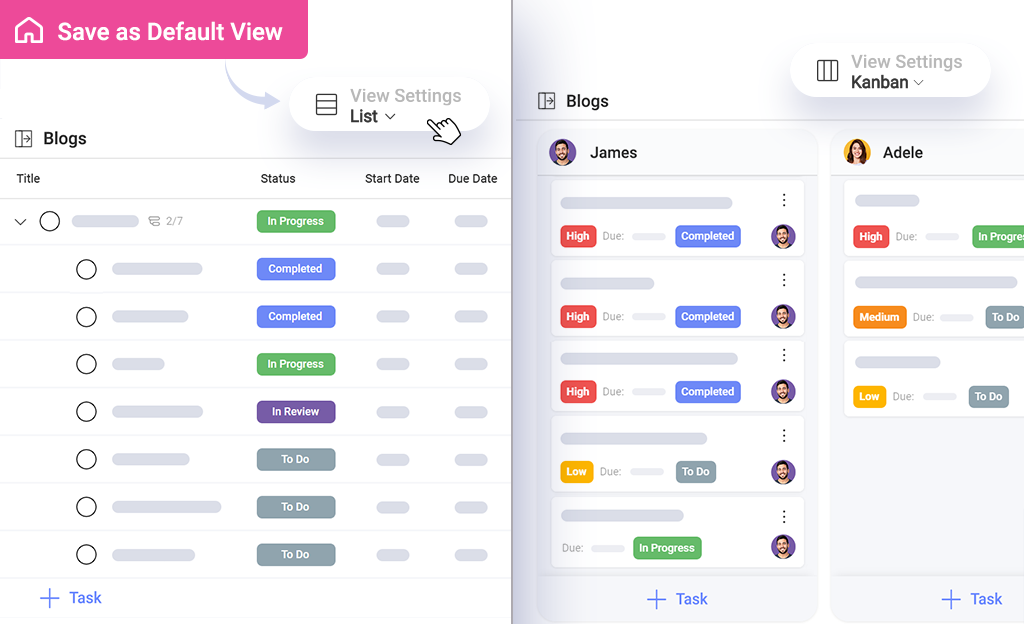 Task Templates
Your tasks are now SO much easier to create, that your workflow will be a piece of cake. Set your Task Templates and quickly add new tasks that are ready with one click. To each task template you can add the use case, the parent and subtasks and then just quickly adjust the details. Try it out and see how much time you save!
We invite you to try out these new features and see how they can improve your team's workflow and productivity. And, of course, bring any feedback you have back to us! As always, Slingshot is committed to providing an all-in-one digital workplace solution that meets the needs of modern teams.