Slingshot Has Officially Launched: Join the Ride to Productivity

Slingshot Has Officially Launched: Join the Ride to Productivity
Casey McGuigan
2 min read
Houston, we have liftoff!
We are thrilled to announce the official launch of Slingshot!
This long-awaited moment brings many exciting new features to the all-in-one digital workplace for great teams. Check them out in the video below!
If you have been with us on our public preview journey – first of all, thank you! Your feedback has made the product what it is today and thus made it possible for us to grow and improve in extraordinary ways.
If you haven't been on the public preview – well, no better time than the present – hop on now!
Why?
That's what Slingshot brings to your workday – and we are so excited to officially introduce the product in all its glory with all the newly added exciting features to you today.
Because Slingshot is the only all-in-one digital workplace that aggregates data analytics, project and information management, chat, and goals-based strategy benchmarking. Yes, all of this – in one intuitive app.
Over the next few months, we have great plans for more upgrades that will include features like:
Custom Overviews: An upgrade to the Overviews section you see today. These are going to be visual, beautiful, and customizable. You will be able to create custom widgets based on your role in the organization, use case, and job.
Custom Fields: We know every project is different, so we added the option to choose different fields and manage your projects to the fullest potential
Templates: Create workspaces, projects, dashboards, and more from pre-built templates
Are you ready to take your team from good to great?
Find the plan that's right for you and get Slingshot today!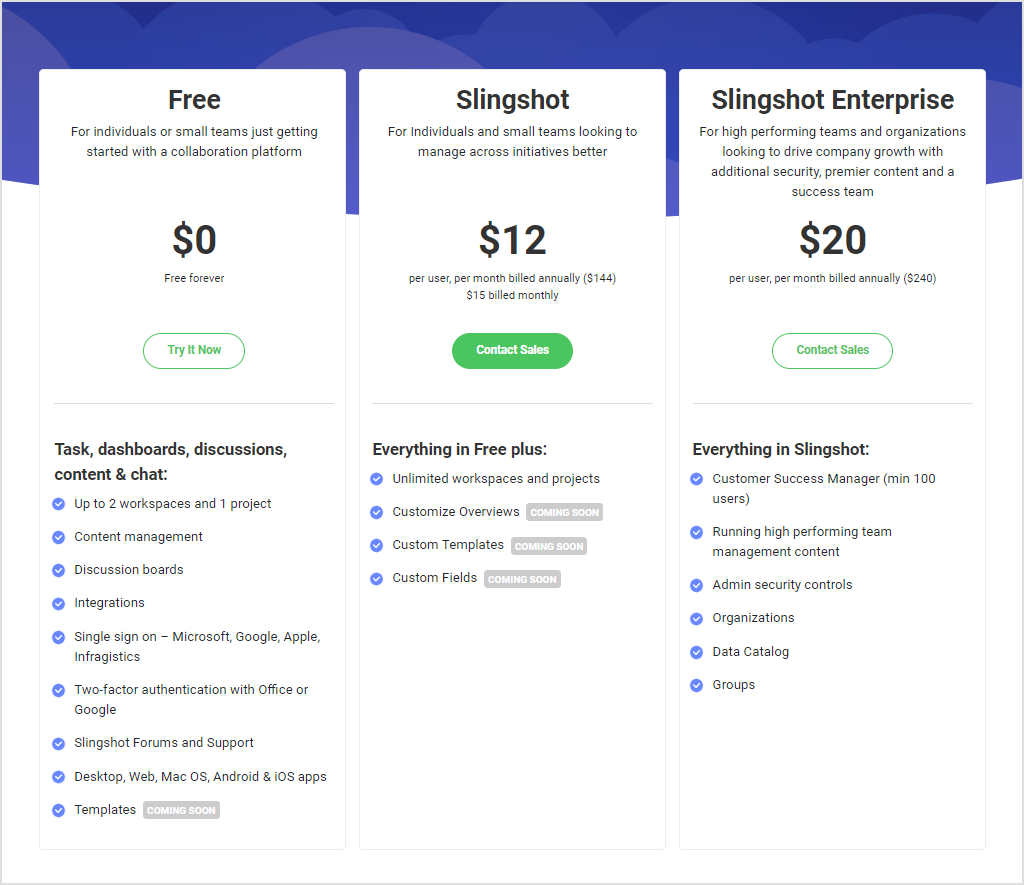 Tags:
product updates
,
Slingshot
,
team productivity
Categories:
Product Updates
,
Team Productivity