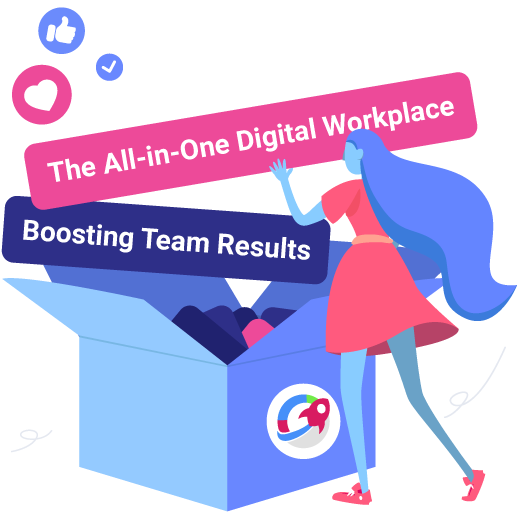 The Importance of Cross Functional Teams in Today's New Normal
One of the many benefits of cross-functional teams allows many different kinds of perspectives and different types of expertise to contribute to the overall effectiveness of the team.
Casey Ciniello
6 min read
In the last year, the coronavirus pandemic has put increasing pressure on businesses to deliver more with smaller budgets to resolve a larger range of issues. The old way of doing things—departments stuck in silos, with only a select few having access to critical information—was outdated before 2020. Now, in the age of working from home, the necessity of teams to be cross functional is more critical than ever, which requires more frequent communication, greater transparency, and a commitment from all team members to align and stay unified. Teams that were co-located before the pandemic who have had to become remote may have had to face challenges with agility. According to a McKinsey report about going virtual during 2020 and beyond: "Without the seamless access to colleagues afforded by frequent, in-person team events, meals, and coffee chats, it can be harder to sustain the kind of camaraderie, community, and trust that comes more easily to co-located teams."
As uncomfortable as it may be for remote teams to be agile and cross-functional, the truth is, going forward agile teams are a must. This article will discuss how cross-functional teams can be successful in spite of the challenges that are presented from working from home.
What Are Cross Functional Teams?
Cross-functioning teams are a type of a team that is comprised of members who are trained in specific roles. Marketing teams are often by definition cross-functional, because they must tie together marketing specialists, copywriters, data analysts, and social media specialists to roll out a single campaign. In the case of a pharmaceutical company looking to bring a drug to market, a cross-functional team may consist of researchers, physicians, marketers, and compliance specialists. They are all aligned around the same result—designing and testing a drug—but their specific roles are different. Cross-functional teams exist in different kinds of industries: telecommunications, software engineering, manufacturing, even government and the military. One of the many benefits of cross-functional teams allows many different kinds of perspectives and different types of expertise to contribute to the overall effectiveness of the team. This type of team is more reactive, more agile, and ultimately can pivot more quickly and easily in response to rapidly changing circumstances. Unlike siloed teams, or teams that only center around one department or one project, the capacity of cross-functional teams are nearly limitless, because there are multiple opportunities for creativity, brainstorming, and problem solving. When team members bring different perspectives to the table, collaboration becomes much easier, and problems that seemed insurmountable become manageable.
The Impact of Today's New Normal
Today's new normal threatens both the stability and the structure of cross-functional teams. Being physically separated and constantly on Zoom calls can create tension, stress, and can even foster distrust among colleagues. According to an April 2020 article from Harvard Business Review, struggling with Zoom fatigue is part of the new reality: "We're no longer just dialing into one or two virtual meetings. We're also continuously finding polite new ways to ask our loved ones not to disturb us, or tuning them out as they army crawl across the floor to grab their headphones off the dining table. For those who don't have a private space to work, it is especially challenging." When there are tight deadlines to meet on a project with team members that operate across different departments, working together remotely can feel like an uphill battle.
According to CMS wire, knowledge workers spend 36% of their day looking for and consolidating the information necessary for them to do work. Even worse, 44% of the time, workers never even find the information they are seeking.
All too often, individual team members act as repositories of information. Imagine if all the real work accomplished and deadlines met if required information was easily accessible to everyone that needed it.
How To Achieve Success With Cross-Functional Teams
While it's true that during this period of remote work, there are a variety of tools that can assist cross-functional teams achieve a similar or perhaps greater level of success than they did when they were in the same office, there are not many software platforms that focus specifically on raising the capability of high-performing teams. Slingshot has the ability to bring together cross-functional teams, even while they are apart, by providing a structure that allows individuals to chat, collaborate, and inform each other on progress. By keeping everyone in the know, and assigning tasks to individuals, team members are able to maintain calm and efficiency across teams, and achieve better outcomes when everyone is focused, aligned and achieving actionable insights.
Slingshot isn't just a project management tool. Project management tools are for organizing tasks, whereas Slingshot focuses on organizing teams, which is centered around honest, open, and frequent communication. Harvard Business Review lists very clear criteria of what it takes to make a cross-functional team successful: "To make these cross-functional efforts successful, executives need to assign an accountable leader to every project. This person will make key decisions, keep the team aligned, and coordinate with senior management. Each project should also have clearly established goals, resources, and deadlines."
Slingshot makes it easy by making sure all these capabilities—deadlines, accountability, alignment, and goals—all happen within one framework. Without shuttling back and forth between emails and Powerpoints, or spending time sitting in meandering meetings that go off track, Slingshot centralizes all the tasks and projects and those responsible for them within one simple app. This way, even when team members are in different time zones, or working at odd hours, they can simply open an app and get all the context they need without having to wade through pages of documents and chat logs. They can jump right it, work on their portion of the project and update everyone on their progress. Other team members can see what has been updated and then can respond in the chat function, keeping the conversation going—eliminating unnecessary meetings and creating a smooth workflow between team members that is focused on similar goals.
Another important aspect of Slingshot is its capacity to invite external team members to participate in an ongoing process or project. Many software solutions don't allow collaboration to occur across different teams, and they limit external participation. With Slingshot, team members can invite whomever they like to join the conversation, providing opportunities for external stakeholders to provide insight, guidance, and valuable perspective.
Conclusion
Wanting cross-functional team and achieving it are two different things, and facilitating good communication can be difficult, even when team members are in the same place. But even as pandemic restrictions lift and the vaccine continues to roll out, it's very likely that remote work will be here to stay for the time being. And as teams get smaller and leaner, it is more important than ever for them to stay on the same page as they push the proverbial boulder up the hill. With software like Slingshot, teams can achieve more together, without having to worry about losing focus on a project or getting lost in insignificant details.