Why Data Literacy is the Way to Go and How to Build It
"Let's learn to speak data." That quote is making its way all over businesses these days. And even though the conversation might not start with those exact words, finding the way to build and promote a data literacy program in your team and company has become a necessary skill for many.
Tsvetomira Petrova
7 min read
Because yes, data should now be a common language, when it comes to building your company, growing results, keeping and acquiring new customers, and overall being data-driven with all your decisions. In a study by Gartner, we find out that poor data literacy is one of the top three barriers to building a strong data team, and this could be a problem in a business world that constantly demands good performance.
So, let's find out what you need to do to build data literacy in your team and grow your team's potential immensely.
What Is Data Literacy
Data literacy is the ability to read, interpret, analyze and communicate data in context – the ultimate understanding of data constructs that brings information about use cases, results, projects, business value, and more.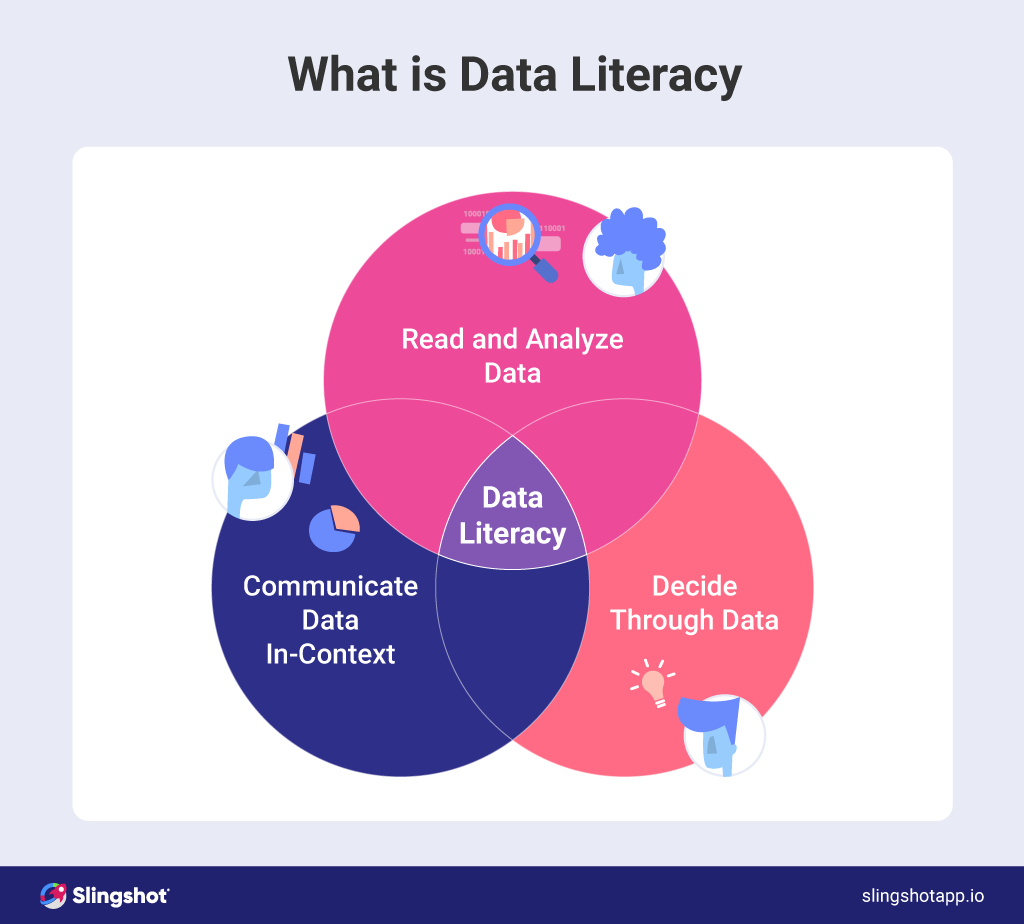 Most importantly, data literacy brings teams the ability to think critically, use analytics, and apply data-driven decision-making, which ultimately brings better results for the company and the team. Data literacy fluency in a team happens through the right technology and by choosing the right tech, sometimes the team doesn't even need additional training to interpret the results, reports, and metrics they are seeing. Data literacy is all about making data understandable, quick to share and talk about, and interesting to look at.
Why Is Data Literacy Important
Data literacy is important for any company that wants to grow fast and make the right decisions, eliminating mistakes along the way and the reason for that is that it deals with the analysis of facts. If you want to create truly meaningful campaigns that are built around actual data regarding your potential customers, their reactions, and your historical data included, you need to know the ins and outs of that data.
However, data literacy is still looked at with a bit of fear by many business users. Teams are under the impression that it's expected of them to become data scientists. When in reality that's actually not what being data-driven means. Data literacy is about making data accessible and easy to use and understand – and this is important in an era when time is the most valuable asset for your employees.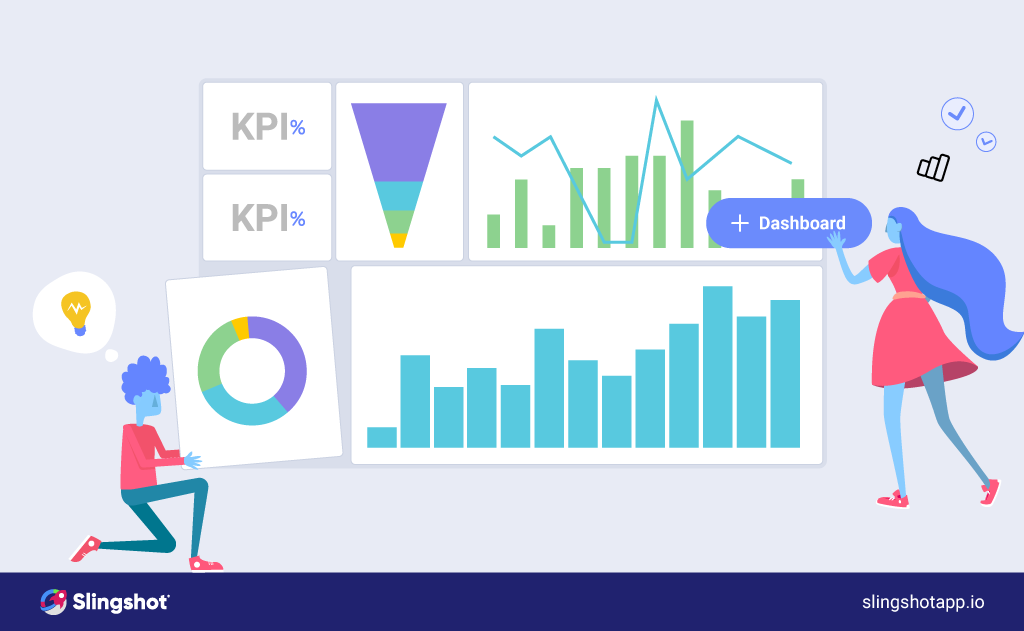 In today's world data is increasing rapidly – it is projected to grow to more than 180 zettabytes by 2025. The story of this accumulated data contains all the right choices a business needs to make – you just need to interpret it right, read it and base your decisions on it. To put it simply – you need to be data literate.
Benefits of Data Literacy
Data literacy allows teams to grow and learn in a way like never before. It increases the value of a business and the value of a professional because it provides a sea of facts and insights when before all we relied on was our intuition.
There are many benefits to a data literacy program implementation. Including:
Data-Driven Decision Making

The capacity for data-driven decision-making is seriously increased with a data literacy program. It prevents teams from making poor decisions while helping them identify the next steps with a better understanding of the reasons why. Basing decisions on data is what data literacy is all about.
Serious Competitive Edge

Data literacy provides a competitive edge to both smaller and bigger companies. The analysis of what competitors are doing is one part of that; the other is making sure you follow the data points of your customers' journeys to understand things like website visits, dropout rate, customer behavior in a product and so much more. This allows for quick improvement of all points of a customer's journey.
Increased Productivity
A data-literate team knows what they're doing and is far more productive in their work and decisions. You can expect increased productivity, collaboration around data in context, and far better results from a team that is involved with data analytics and regularly use it in dashboards.
Improved Customer Knowledge
All businesses should know their audience – and no, that doesn't just go for sales, marketing, and advertising teams. Knowledge is power and data literacy helps you to always be aware of your next steps, to make sure you always strike when the iron is hot with product improvement, investment opportunities, innovation, and campaigns. Translate data into powerful decisions. Form better connections with your audience and turn this into profit, while serving them better.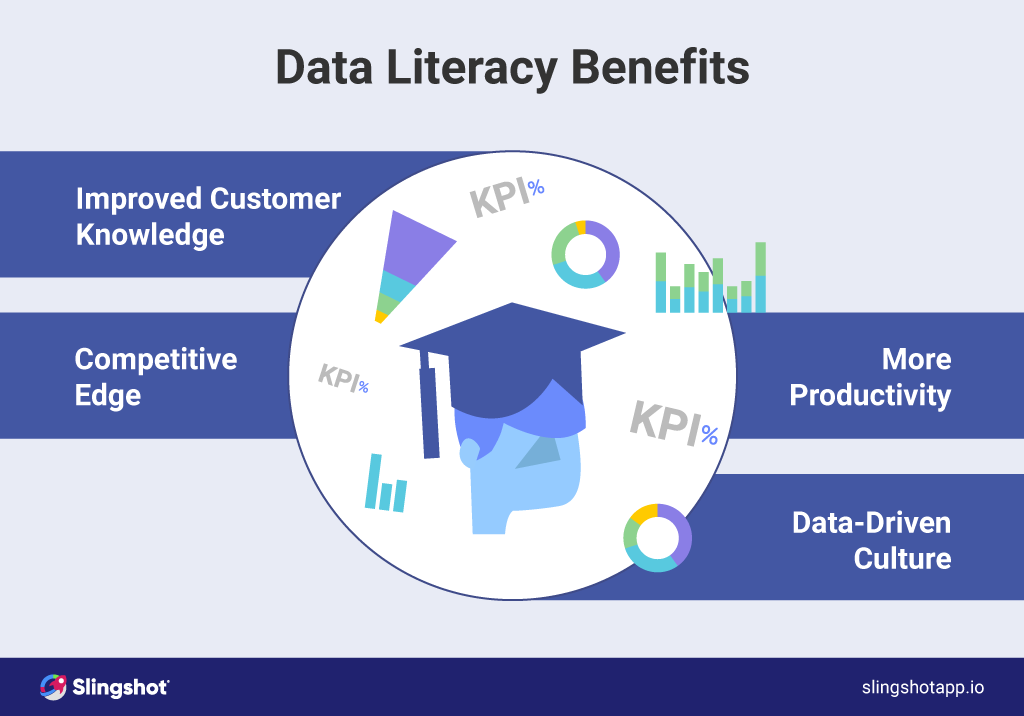 How to Build and Promote a Data Literacy Program
The power of data is undeniable for any organization. Instilling data literacy in your team's daily work can be challenging though, especially if you don't employ the right tools that translate data and make it accessible.
So how can you actively promote a data literacy program in all your departments and company levels? It could be very easy if you follow several steps and stages of action.
Know the Why – And Communicate It
Your team should be aware from the get-go that this is a data-driven organization – and why. The commitment to data should be communicated very clearly. That means that everyone, in every department, should be aligned around the fact that data is what drives decisions in this company and everyone should be aware of the most important metrics for their department.
Build Data Skills and Knowledge Company-Wide
Here's a thought: what if you have your team constantly connected to the IDEA of data? This is a great way to start building data literacy with teams that have no previous experience with it. The idea of touching data, playing with it, building data dashboards, sharing with colleagues, and building whole meetings, conversations, campaigns, and decisions around it will instill in your team new confidence. Let them know this is company-wide – and everyone, from the C-level to lower levels should have some sort of relationship to the data that points the way forward.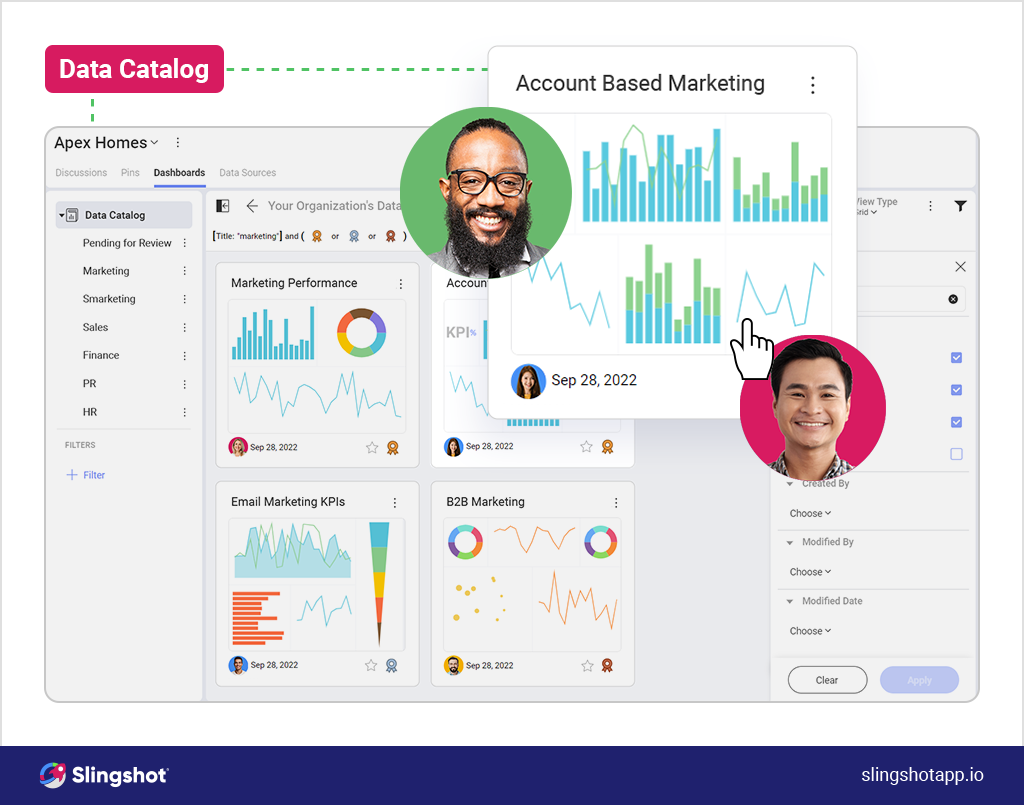 Actively Promote Data with Tools
Your data literacy program needs good tools, to build it right within your team (and not have them become data scientists). This type of tool should be able to:
Handle the volume of data you accumulate, from multiple channels, and bring all your data insights and metrics into one place
Interpret data fast and turn raw metrics into dashboards that can be analyzed and understood at a glance
Perform fast and allow you to keep all key files and dashboards in one place
Allow collaboration to happen around data
Slingshot is a digital workplace that combines data analytics features with team collaboration and most importantly, allows you to pull data insights from all channels you accumulate data in and build dashboards in seconds. Then, share said dashboards with your team to build data literacy and promote data-driven decisions.
But that's not all.
Data Catalogs as the Next Step
To appreciate, recognize and stick to data in all company decisions, you might need to take things one step further and organize all your data in a data catalog. This is a feature that only truly data-driven tools like Slingshot have – the ability to create a catalog of data insights, categorize them, organize them for your departments and teams, and help them pull data at any point, to have a more focused way of analysis.
With a data catalog, users can easily access metadata, which provides valuable information about the data such as its source, format, and quality. This metadata helps users to better understand the data and its intended use, enabling them to make informed decisions about how to use it. Data catalogs also allow users to search for specific data sets using keywords, making it easier to locate the data they need.
This is the smartest way to drive business value through data since it improves this process by enabling users to easily find and access trusted data the moment, they need it. Data catalogs are a single source of trusted information that gives your team a view of what data the company has.
Data literacy is about understanding data, and as we said, data without action is meaningless. So use it, and constantly, to make smarter business decisions and keep it as a critical center in your work. You can't go wrong.