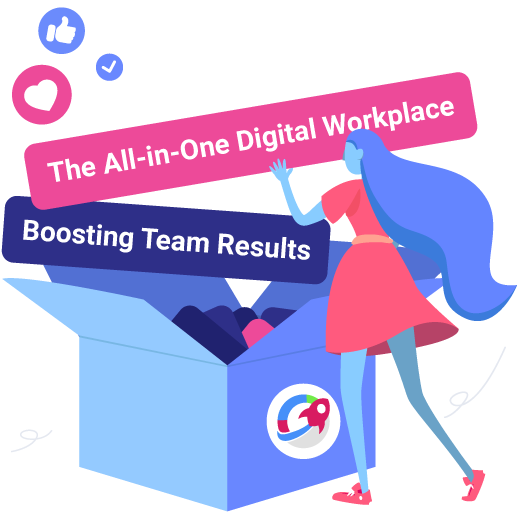 Slingshot Adds More to the Table: Check Out Our New Amazing Features
Try the new features of Slingshot to get most of the app that takes teams from good to great!
Casey Ciniello
3 min read
We are happy to announce that as of today, Slingshot has some new amazing features that will take you and your team to greater heights in productivity and focus. To make sure you don't miss any system notifications about more features to come, complete the new installer that will greet you on .
So, let's take a look at what's new in Slingshot.
Turn Workspace Tabs On & Off
We know that every workspace has a different purpose and goal. Now, you can hide the tabs within your workspace that you are not currently using. This will allow you to clear the clutter of features that you might not be working with.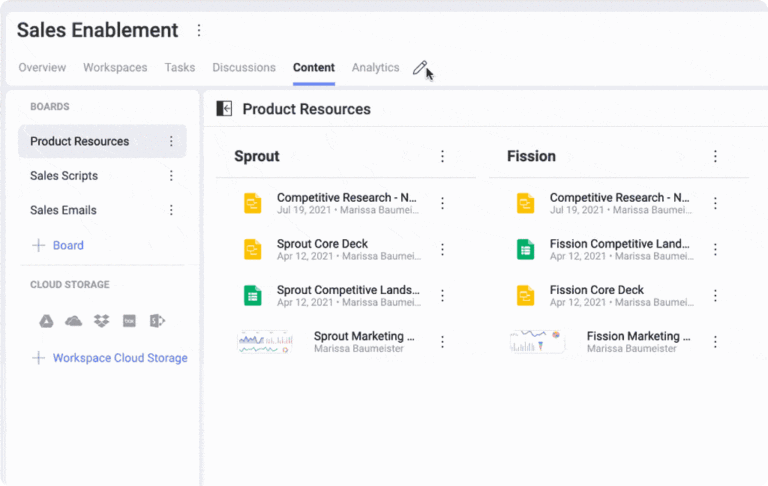 By giving you the ability to customize the tabs you need for each specific workspace, you can simplify it by leaving just the predominantly used features.
New Data Connectors
Social media advertising is increasing in popularity every year as thanks to them, companies аre starting to see increased conversions at a lower cost. You can now track your Facebook, LinkedIn, and Instagram advertising insights right in Slingshot to collaborate with your team.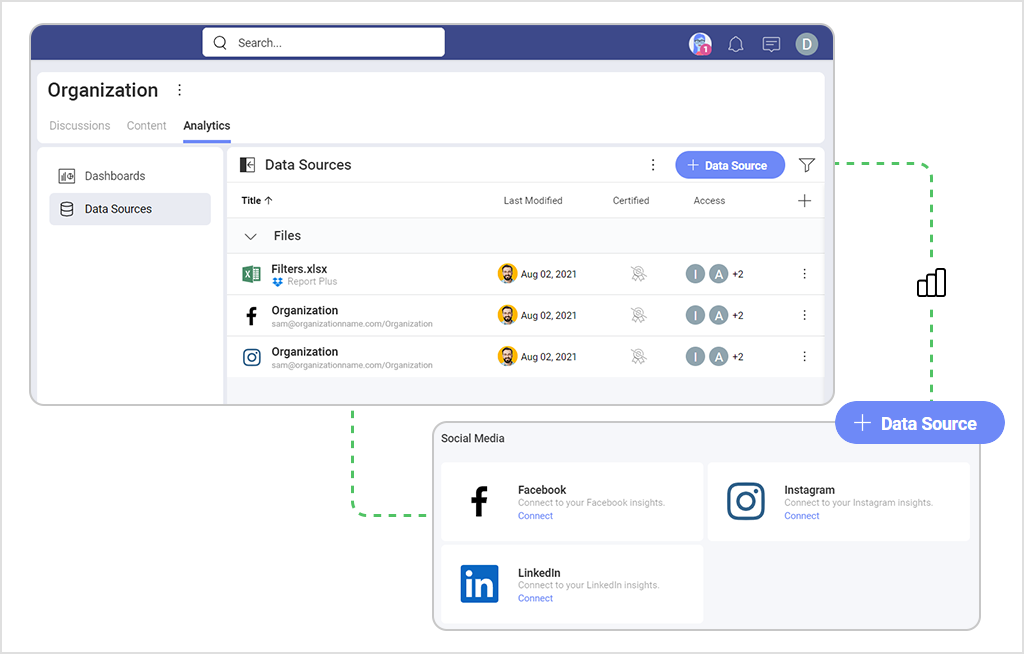 Notification Improvements
Striving to help you always stay on top of things, we have made some new and awesome improvements to the notifications you are receiving in Slingshot, including:
Quick filtering between unread and read notifications

Viewing the entire history of notifications with no limit
Larger avatars
Muting your notifications

New Views for Content & Dashboards
Everyone likes to see their information and data differently. Among the new features of Slingshot, we have added new ways for you to view your content boards and your dashboards. You can now switch between column, list, and grid view within the content and data analytics tabs.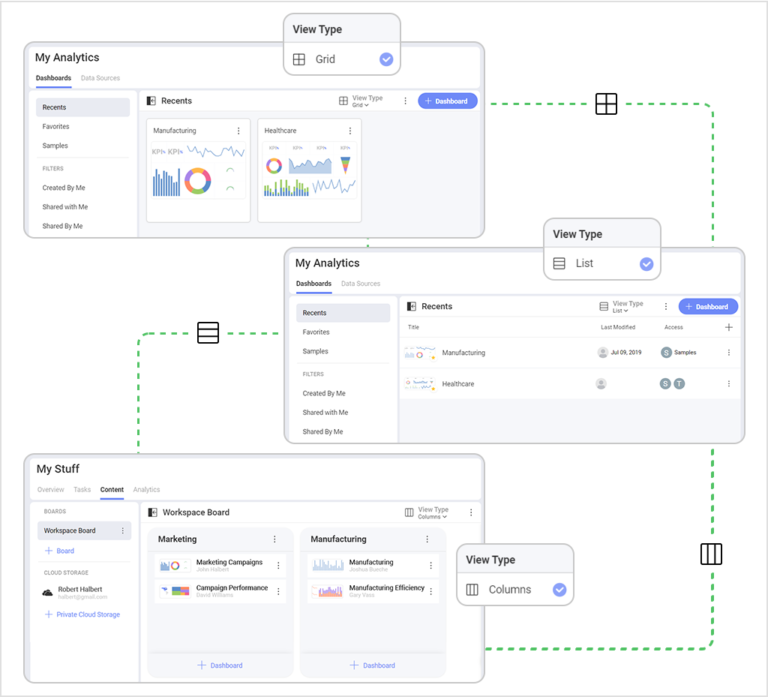 Rich Text Box Editor for More Customization
In Slingshot, you can now use the Rich Text Box Editor in chats and discussion boards – to create a customized and compelling message.
Use the Rich Text Box Editor to
Add bullets to text*
Choose a different color
Format in a larger font, or bold/italic/underline
Add a URL or an indent
Use a divider
The Rich Text Box Editor lets you construct your chats a lot more efficiently and persuasively, which is especially valuable in team discussions.
*NB: Bullets and Lists are not currently available on MacOS devices and will be in the next release
Try the new features of Slingshot to get most of the app that takes teams from good to great!
Don't forget to send us your Slingshot feedback – it's always appreciated.