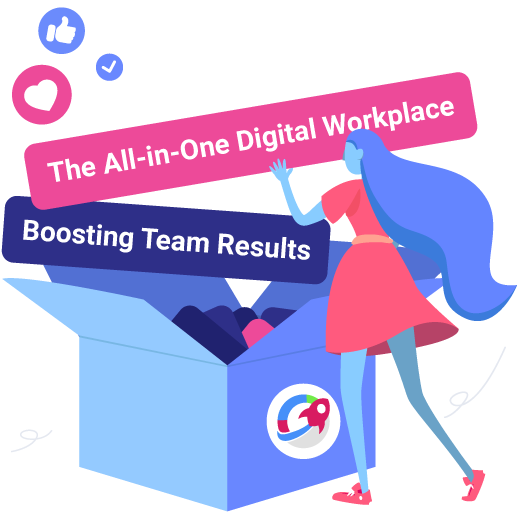 What Is Project Management Software?
The primary purpose of the project management software is to assist project managers throughout the different project stages, and it comes with many benefits that simplify and improve your overall project management process.
Bilyana Petrova
13 min read
Any business of any kind faces the challenge of managing numerous projects, plans, tasks, and people. It is not an easy job to do. However, having a solution that can help you keep everything organized while handling various projects is something that you won't want to miss. A project management software improves planning, scheduling, team collaboration, budget management, and a lot more.
This blog post is aimed to familiarize you with what project management software is, what are the types and functions of project management software, its advantages, and disadvantages, and finally what to consider when choosing a project management software solution.
So What Is Project Management Software?
Project management software is software that businesses use for project planning, scheduling resource allocation, execution, tracking, and collaboration on, and delivery of software and web projects. It allows project managers (PMs), stakeholders, and users to keep assignments on track, meet deadlines, and remain on budget. It is a great solution for small startup teams, huge organizations' teams, as well as multiple different teams working towards completing the same project.  
With a project management solution in place, all team members can access the same central place to obtain information, and documentation, and monitor assignment status. It helps make running numerous projects, analyzing the performance of the team, and tracking the progress of any individual team member as well as project a piece of cake. 
Typically, the project management software home page represents a dashboard that gives users access to all software functions and features. From that dashboard, users are allowed to create new tasks and projects, manage the existing ones, as well as view their notifications. Modern project management software solutions also have built-in chats that make collaboration between team members easier and direct.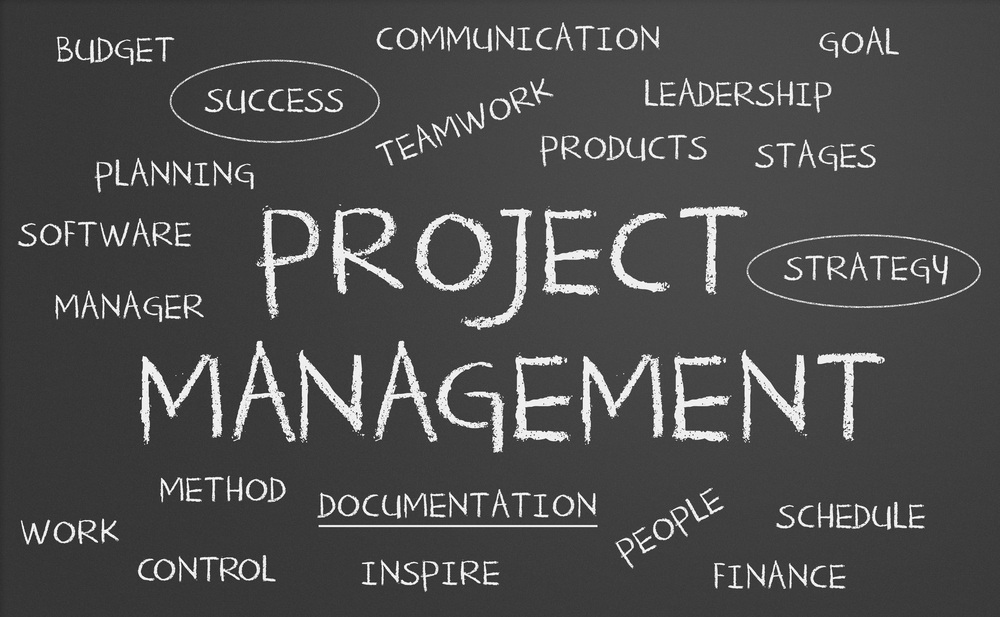 Types of Project Management Software
There are a few types of project management software available for project managers. They differ mostly by the installation location of the application and the utilization of the app.
On-premise – These project management software solutions are installed locally into your company's server, which is located in the data center and maintained by the IT team. Access to the software is restricted to devices connected to your local server.
Cloud-based – The most popular solutions are cloud-based, which means that they are offered in the form of SaaS (software as a service) by application service providers. Everyone can access the project management software anytime and from anywhere, usually through a web browser. This type of software solution can also include some on-premise options that have web-based versions too.
Individual – Simple and straightforward web-based solutions that are typically designed for those PMs that don't need many features, work on a small number of projects, or only one, or are just testing and trying before buying a complete solution.
Open API – Provide the end-users with the capacity to add project management software solutions to already existing applications of another kind.
Project Management Software Features
Not all project management software is the same. The different solutions range in capabilities, but usually, most have a few things in common. Here are some of the essential features that the project management software providers offer and you should look for when choosing a solution for your project's needs:
Project planning – Take projects from ideas to success stories. Easily map project tasks and visually describe task interactions.
Task management – Everything that's needed to manage a task through its life cycle from planning to execution. Set deadlines, dependencies, and priorities, and ensure the project stays on track and gets completed in time.
Parent-child projects – Big projects (parents) under which the smaller projects (child) fall under. Make it easier to track projects' status.
Ability to assign roles – Design a culture of ownership by creating a transparent work environment where everything is visible to everyone, including who is working on what in each project.
Collaboration – The ability to communicate in-app and collaborate on individual tasks and projects sharing comments, feedback, and ideas, all while keeping a historic record of discussions.
Document and file sharing – Share and work on documents together by easily integrating third-party cloud storage apps into the app. Keep documents neatly organized in one place and have them easily accessible to everyone.  
KPI dashboards – The quickest way to track project performance is to create a project KPIs dashboard that always displays key information in real-time.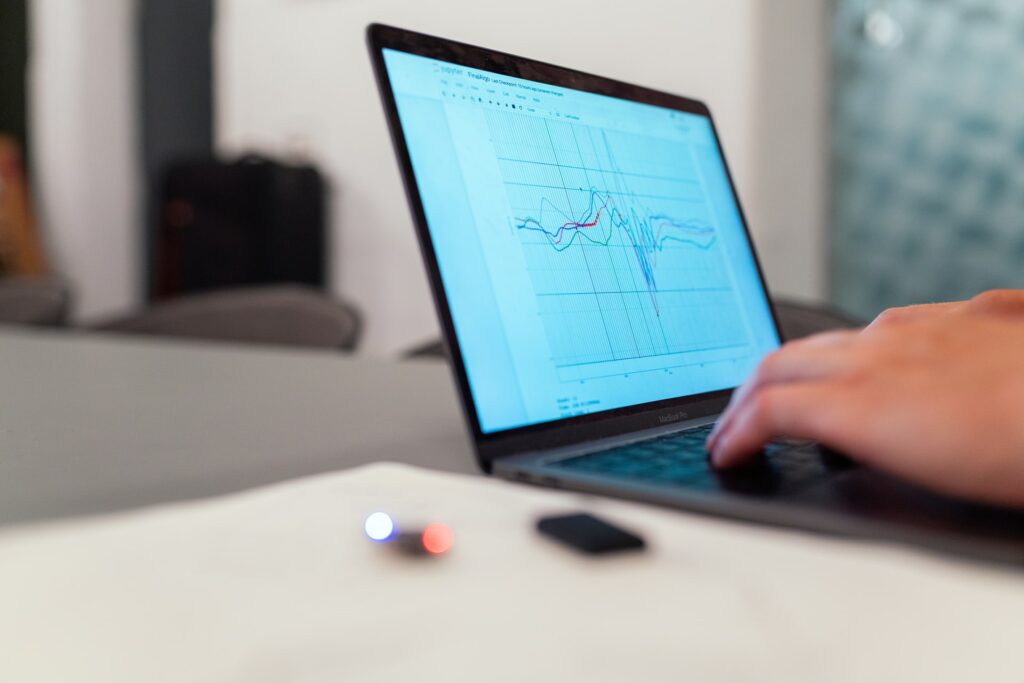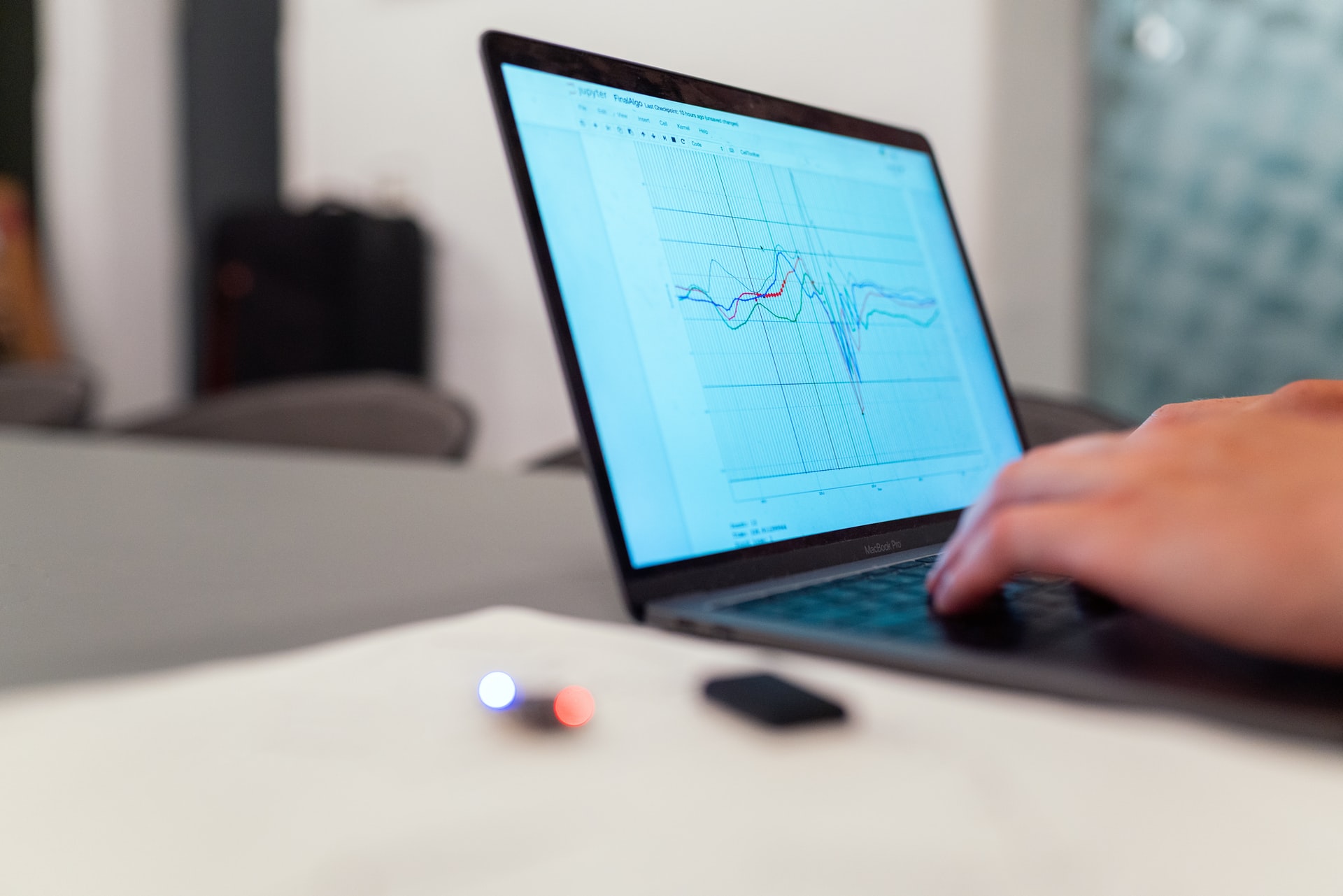 Advantages and Disadvantages of Project Management Software
The primary purpose of the project management software is to assist project managers throughout the different project stages, and it comes with many benefits that simplify and improve your overall project management process. However, project management software has its cons too.
Here are the top benefits of using project management software, as well as what disadvantages it might have:
Advantages
Effortless Project Planning
The process of planning a project takes time and effort and many organizations tend to not do this properly and this is where the downfall of a project usually starts. Project management software makes the creation of a project plan feel like a walk in the park. It helps the project manager to break down the project into tasks and milestones and provides everyone within the team with the tools to do their job more efficiently from the very beginning until the end of the project.
Better Teamwork
Every project's success is dependent on the performance of the team working on it and for teams to produce extraordinary results, communication and collaboration are of essential importance.
With the help of project management software, your entire team can easily collaborate on projects in real-time by creating discussions, brainstorm on various topics, communicate on tasks and project level sharing feedback and ideas, as well as chat instantly within the app.
According to Capterra, 63% of companies use project management software for their collaboration functions.
Remote Work at Its Finest
Project management software makes remote working so much simpler and easier because of all the task management, file sharing, collaboration, and communication features that it provides. All resources needed are available at the team's fingertips and project managers can check the status of tasks in a few clicks.
The remote way of working is likely to become the new normal way of working in the near future and project management solution is an integral part of it.
Everything in One Place
Are you tired of switching between task management apps, collaboration apps, and numerous chat channels? Project management software combines all of your project assets and tools in one place. Forget about wandering around apps looking for documents, messages, tasks or project details, etc., and have everything that you need to do your job neatly organized in one place.
Access Anytime, Anywhere
One of the main benefits of project management software is that almost all solutions on the market have a mobile application and you can easily access your dashboard, projects, and tasks anytime, anywhere. You can do that in the usual working hours, on the weekends, when you're at home, when you're on vacation, always.
Disadvantages
While project management software is meant to help project managers and project teams streamline their processes, like many other applications, learning this kind of software may take time. PMs must learn how to use the app's major functionalities and ensure that their team learns how to use them effectively to perform their work too. It's going to take some time for everyone to get used to the new software. And while this is not necessarily a disadvantage because every new application requires some learning time regardless of how intuitive and user-friendly it is, this depends entirely on the software that you're going to choose. Some project management software is very complex and instead of speeding up and simplifying your projects, they may do exactly the opposite.
You need to carefully consider and determine which project management solution will work best for your organization's projects, so you don't meaninglessly spend money and time on tools that aren't going to deliver the desired results.
How to Choose Project Management Software
Choosing the best project management software for your needs is an ongoing journey of trial and error. But with the right approach and specific requirements, it doesn't have to be so daunting. To start, you first need to define what features you need to handle your projects.
Exploring all the solutions available on the market takes a lot of time and a lot of testing as there are hundreds of tools out there. So how do you choose the one that will work best for you? Trying to find the right tool for your needs without guidance is a waste of time. We've gathered some of the most important points you need to consider when choosing project management software:
Ease of Use
If you don't choose a solution that is easy to use for your team, after buying, you'll most likely find out that you are the only one using it. Make sure to choose intuitive, user-friendly software that doesn't take months to learn. A good project management software should be simple and straightforward and shouldn't take more than a few days to get used to it.
Integration With Other Tools
When considering the different options, pay attention to integration. When you want to organize and manage all of your projects from one place, you'll have to be able to store in it all of your documents, files, resources, etc. With project management software, teams should be able to access all of these things from within the application. This increases productivity by reducing the time switching between various apps.
And don't just assume that if there are integrated tools in the software that it would work for you, look specifically for the tools that your team is already using whether that is Dropbox, Google Drive, or OneDrive, for example.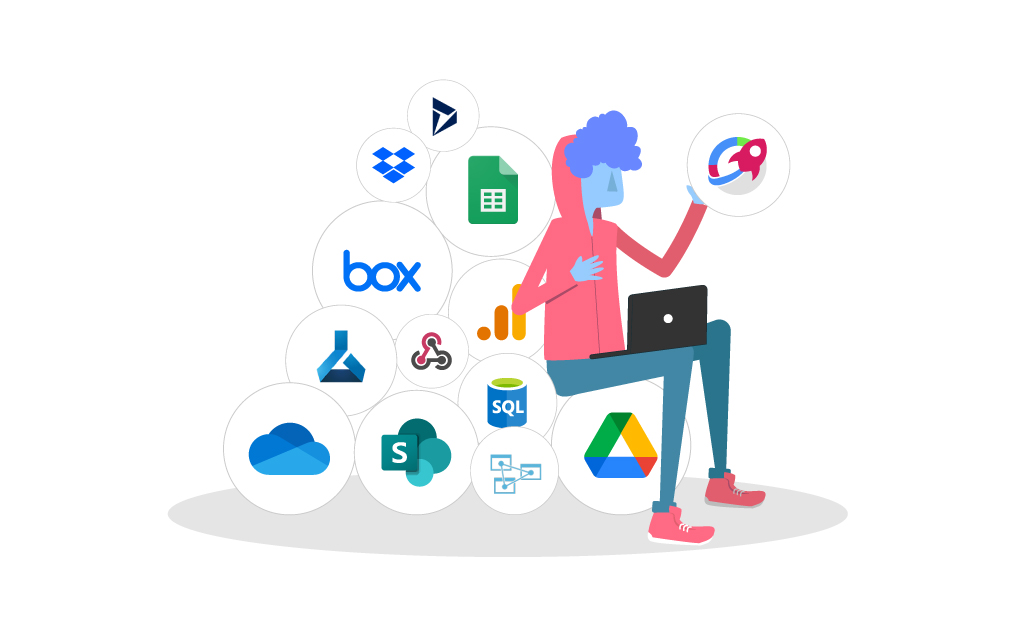 Native Mobile App
A native mobile app should be available, too. The remote way of working is the new norm and is growing rapidly, so your project management solution should be able to accommodate that. Being able to manage and track your tasks and projects, and collaborate with your team from anywhere, even on the go, is a must.
Scalability
You need to know that the project management software that you choose can keep up with your evolving needs and growing team, while still covering all of your requirements.
Calculate and Justify the Cost
Can you see long-term savings in the solution that you're considering? If yes, that's great and you might have found your project management software, but if not, then keep on looking for options. This is an investment, so you should consider not only the price that you're going to pay, but whether this tool will change and improve the time wasted, the opportunities lost, and the problems caused by your current workflow.
Get Feedback From Your Team
They are the people that are going to use this software, so their opinion and feedback are highly important. Sign up for free trials and then ask your team if they believe that the tool made their workflow more efficient, what they like or dislike about it, are there any missing features that your team can benefit from, and are they generally excited about working with that solution.
Project Management Software Cost
Pricing is an important factor when choosing your project management solution. Some software providers provide transparent pricing information on their website, others provide specialized quotes instead. The price for project management software varies greatly. There are multiple pricing structures ranging from free entry-level to premium options of hundreds and thousands of dollars.
Here are the most common factors that influence the project management software cost:
Number of users – some vendors charge per person
Features – some vendors offer premium features at an additional cost
Billing – annual vs monthly, some vendors may offer discounts if you pay for a year rather than on a monthly basis
You should also take into consideration the additional costs for implementation, training, and support that might be applied or needed.
Say Hello to Slingshot
Slingshot comes ready to take your project management to the next level. By keeping everyone in the know, teams can stay on top of projects even across different time zones, meaning productivity doesn't suffer even though team members can't be physically present with one another. 
Slingshot simplifies collaboration by incorporating modern project and team file management, chat, and data analytics all within one app. When you can easily share all these elements in one place with team members and share projects with external team members, calmness is restored. With robust productivity flows out of the box and is designed to work seamlessly to enable continuous collaboration workflows. This helps teams cut across collaboration silos, prevents work disruptions, and makes it easier for teams to work better together.
Are you ready to transform the way your team works? Try it today and see how Slingshot can help your teams deliver extraordinary results that drive business growth.