Top 10 Productivity Flows to Increase Efficiency in Slingshot

Top 10 Productivity Flows to Increase Efficiency in Slingshot
Tsvetomira Petrova
4 min read
It's no surprise that team productivity and focus are crucial elements for achieving success in your projects. These two things, however, can also be the trickiest to achieve, especially today when in more and more industries teams continue to work remotely. But it's not the remote work that creates the deep need for all-in-one applications providing an efficient workflow. In any environment, teams constantly face decision-making that has to be fast and efficient, with good prioritization, and managing multiple projects while keeping the flow going.
So let's look at why productivity flows are important for a team and how you can improve them easily with Slingshot.
Why Is Team Productivity Flow Important
To be truly engaged in their work, a team must achieve good productivity flow. This contributes highly to the project's success as well as to the organization's overall growth. Focus and active engagement of team members while at the same time staying on top of everything current without getting lost between multiple sources and applications lie at the center of the desired flow.
Furthermore, teams that achieve good productivity flow are sure to work at peak level and save time. At the same time, they never get stuck, have clarity of goals and overall awareness. Getting to that place, however, especially in today's fast-paced world and the environment of most industries, a workflow management software system is needed to link all you need for a productivity flow together. Such a system is a contribution to your team's success because it eliminates some of the hurdles that can hurt the progress and take away accomplishments. So let's take a look at the hurdles that a platform such as Slingshot removes.
Modern Productivity Flow: Eliminate Constant App Switching
It happens all the time throughout the work-day – a loss of momentum, distraction, and a waste of focus. It can be frustrating and discouraging to constantly need to switch between multiple applications to get your work done. Not to mention it interrupts your flow. The constant app switching is one of the biggest hurdles for team productivity flow, because most of the time, you have tasks live in one place and conversations happening in multiple places. Data is another problem – you could be going to a whole lot of different places searching for it.
So how can we fix this?
Only Slingshot truly aggregates data analytics, project and information management, chat, and goals-based strategy benchmarking – all in one, intuitive app. And the kicker? All of these features work seamlessly together in what we call productivity flows.
How Slingshot Improves Productivity: Top 10 Productivity Flows
First, let's take a look at what productivity flow in Slingshot means.
It is what connects all of the different features in the app together – so you can accelerate efficiency in just one click.
Here are the top 10 productivity flows within Slingshot that will increase your productivity:
1. You can start a chat with someone or a group of people from inside a task.

2. Create a team or project-level discussions directly from a task.
3. Create a task from any pinned piece of content or URL (check the gif below)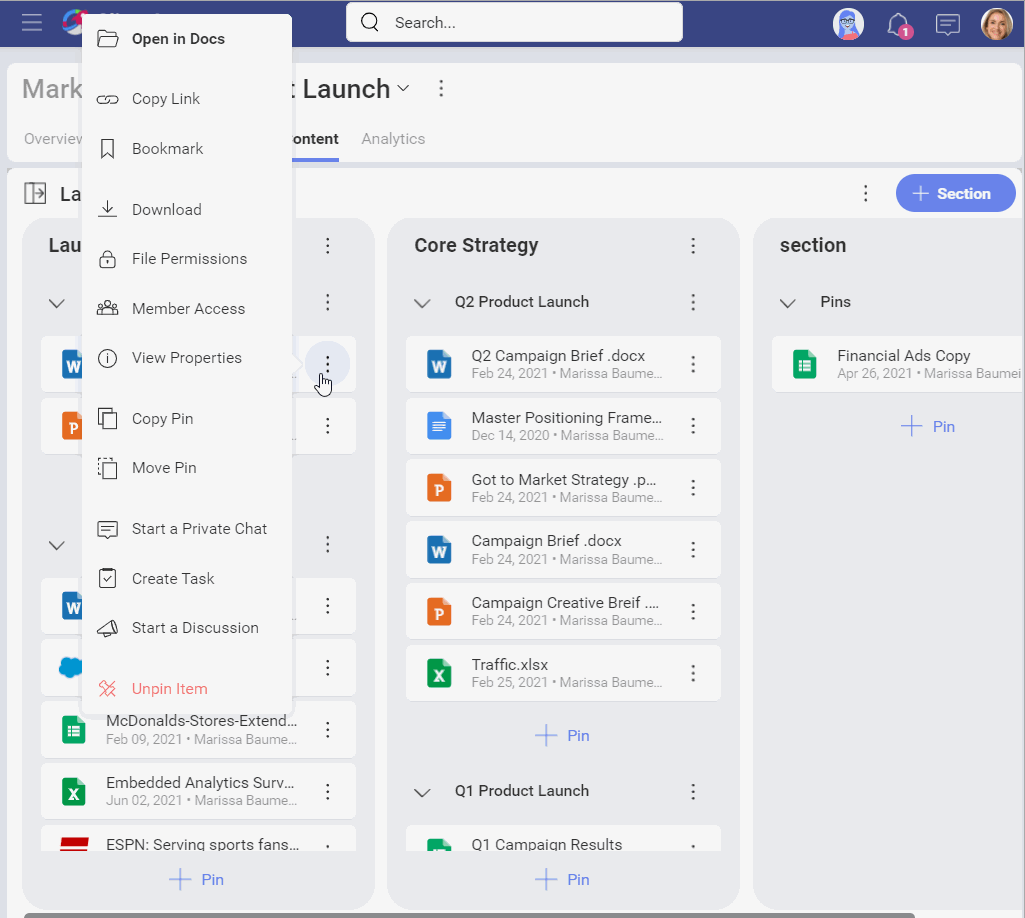 4. Create a project or а team-level discussion from any pinned piece of content or URL in Slingshot
5. Create a chat with someone or a group of people from any pinned piece of content or URL
6. Get right in to create a dashboard from any pinned Excel or Google Sheet.
7. Create a chat with someone or a group of people from insights in a dashboard. (check the gif below)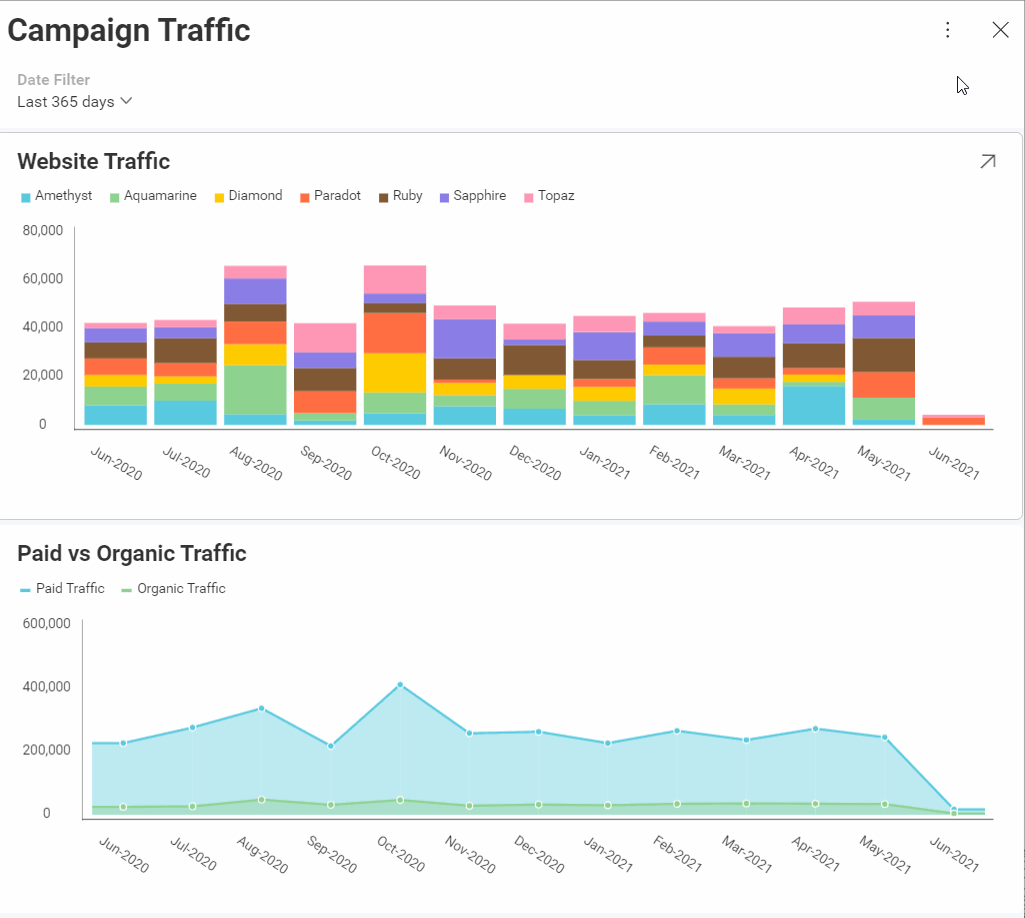 8. Create a project or team-level discussion from insights in a dashboard.
9. Create a task right from insights in a dashboard.
10. Create a task right from within any conversation you are having in Slingshot
With these main functions of Slingshot that let the users go from insight to action in seconds, we have a connection to the workflow through an all-in-one app instead of several separate ones. Keeping your team's most important assets and desired actions in one spot have never been easier.
Tags:
productivity
,
Slingshot
,
team productivity
,
team work
Categories:
How To
,
Team Productivity