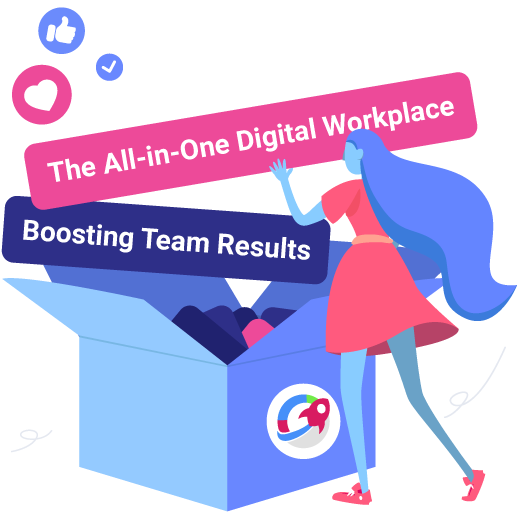 How to Connect & Utilize HubSpot Data in Slingshot
In Slingshot, you can have real-time analytics from HubSpot and you can also pull together all your email copy, creatives, conversations, and tasks around your initiatives into one location. Learn how:
Casey Ciniello
3 min read
HubSpot is a universal platform that has all the tools and integrations your marketing, sales, and customer service teams need to grow your business. Focusing on the marketing piece, HubSpot gives your team the tools they need to attract the right audience, convert more leads into customers, and automates your marketing campaigns.
These are all fantastic features that every marketing team can greatly benefit from.
But when it comes to project management, viewing analytics from other data sources, storing your files, and collaborating with your team, you need to switch between multiple different applications. So how can Slingshot compliment your HubSpot system nicely? Let's dive in.
Creating Dashboard From HubSpot
Slingshot has an entire business intelligence machine built right in, making it easy to connect directly to your HubSpot accounts: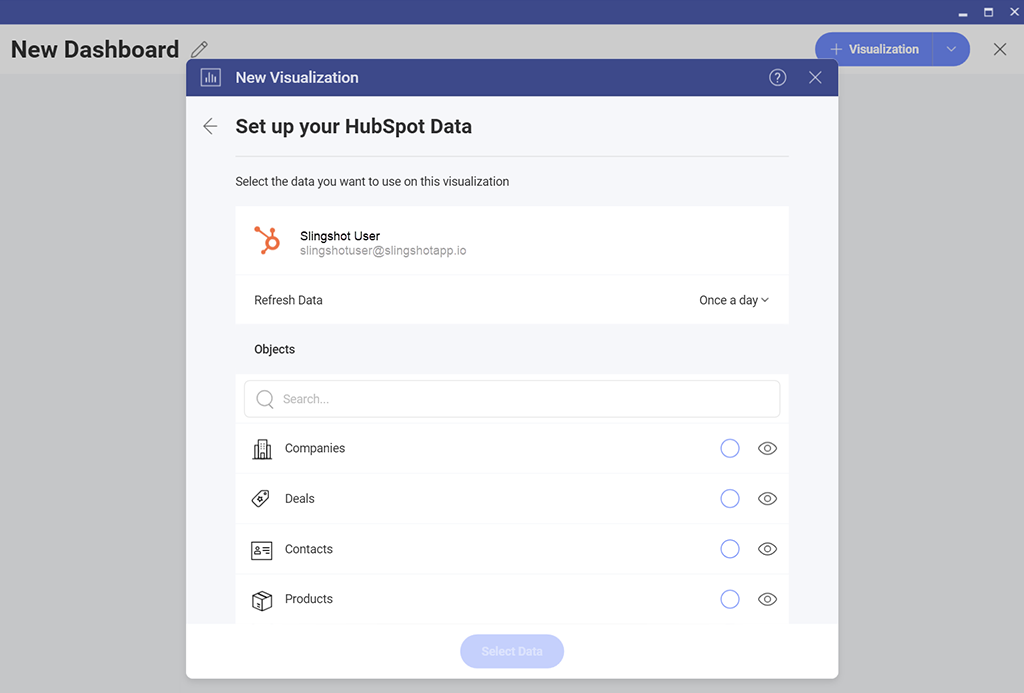 The amazing thing about bringing your data into Slingshot from HubSpot is the analytics and dashboard don't stop there. You can as seamlessly connect to Google Analytics, for example, and see traffic coming to your website from emails, SEO efforts, and much more. These insights give you the power to create and launch more successful marketing campaigns in the future.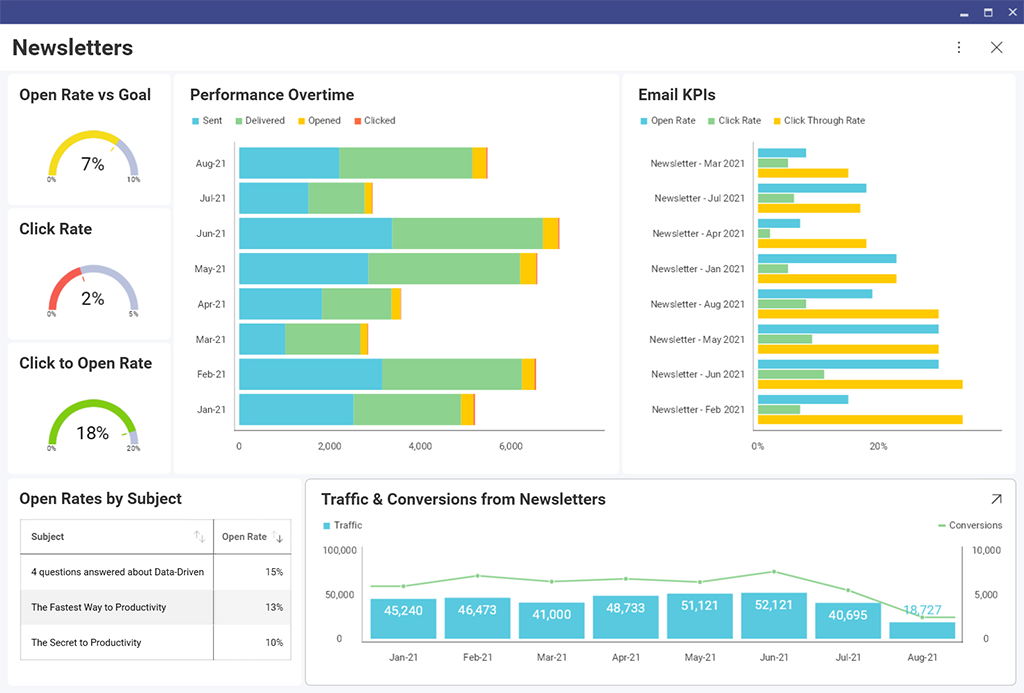 Go Beyond Data Analytics
Slingshot's workspaces allow you to have tasks, files & documents, discussions, and analytics all under the same roof within the context of your marketing teams, projects, and initiatives. So, not only can you have real-time analytics from HubSpot, but you can also pull together all your email copy, creatives, conversations, and tasks around your initiatives into one location: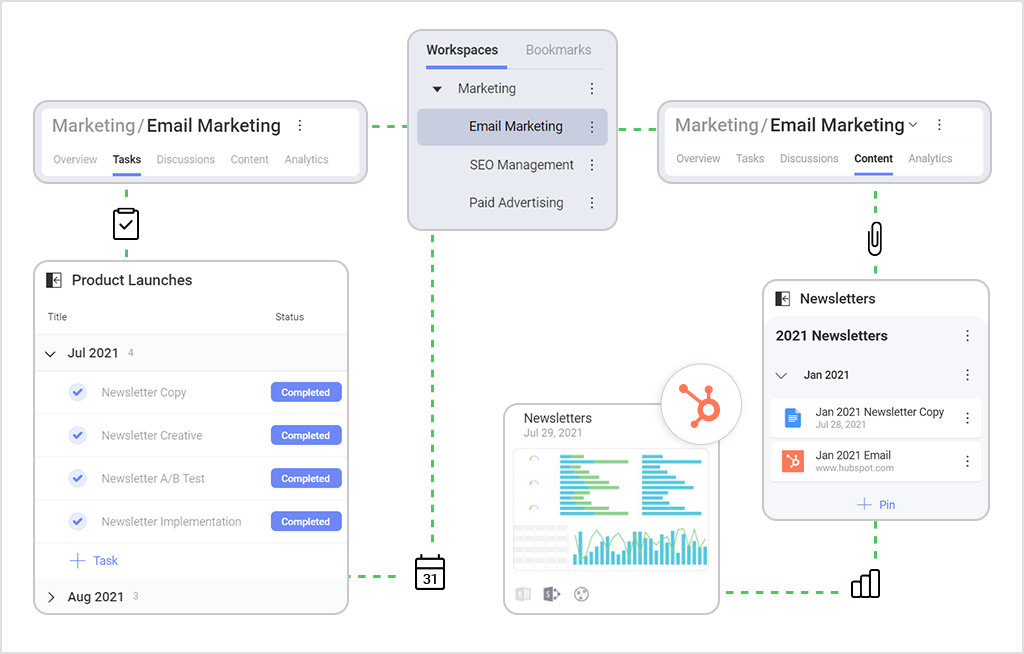 Increase Productivity With Marketing Automation
The primary advantage to using Slingshot to not only accomplish the above is that all of these amazing features and functionalities work seamlessly together. That means that you can go from looking at your real-time HubSpot data to starting a conversation with your team from insights, to creating a task from that conversation all in one seamless flow.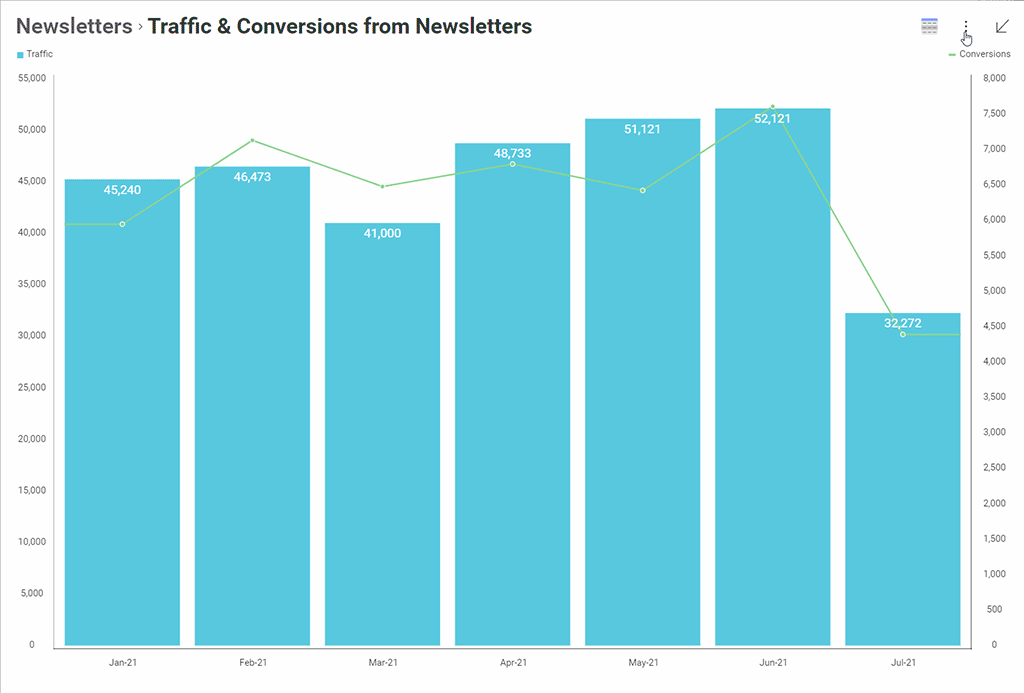 With Slingshot, you unlock data's full potential and can quickly and easily turn data into action that fits into your daily operations workflow. Analyze data, create beautiful data visualizations, collaborate with everyone within your organization, and manage all of your projects with ease all while improving team productivity and cultivating a data-driven culture.
Interested to see it in action? Try Slingshot for free and see how it can help you leverage your HubSpot data and more in the context of your workflow.