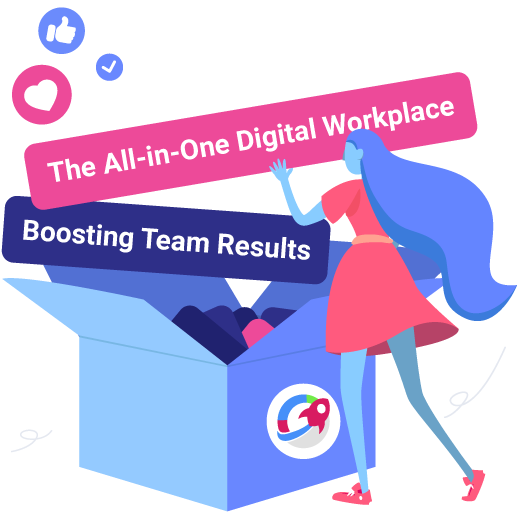 How to Use Slingshot for Personal Use
We know that getting everything done at the office, at home, and in a personal aspect is a challenging and often overwhelming task. To get through your to-do list and organize your daily workload, a personal project management tool can do wonders.  
Bilyana Petrova
7 min read
While Slingshot enables teams and organizations to achieve better results with an all-in-one solution – it does not stop there. It also helps you, as an individual, improve your productivity both in your work life and outside.
Every day a task of lists awaits us not to mention the tasks that come up sporadically. Thoughts of doctors' appointments you need to make, items you need to get at the grocery store, and more pop into your mind mid-meeting. Sometimes it feels impossible to manage all the things that you need to do inside and outside work.
In order to eliminate this chaos, you need a project management tool that is going to fulfill all your needs. Project management tools are meant to organize yourself and your teams when it comes to managing their projects, workload, and to-do lists.  
What Is a Project Management Tool?
A project management tool or project management software is an application with a wide set of features that assist organizations or individuals in handling their tasks effectively, as well as planning, organizing, and managing resources from one place.  
Why Use Project Management Tool for Personal Use?
Think about this: we are all project managers of our own life. No matter what your job is, you have a lot more tasks in your daily life than the ones at the office – whether that is grocery shopping, cleaning the house, driving your kids to school, sports practices, cooking, etc., everyone would agree that life itself is a full-time project that we need to organize efficiently.
We know that getting everything done at the office, at home, and in a personal aspect is a challenging and often overwhelming task. To get through your to-do list and organize your daily workload, a personal project management tool can do wonders.
Using Project Management Tool for Personal Use: Use Cases
There are many ways in which you can use project management tools to organize and manage your own personal day-to-day task. Here are some examples:
Grocery Shopping
Grocery shopping can be very stressful, especially if you haven't decided what you're going to cook next and just wander around the supermarket trying to find inspiration while looking at the shelves. Well, we all know that usually doesn't work and instead, you end up buying all kinds of ingredients that do not make up a meal.
Creating a grocery shopping list to help you save time and buy only what you need is not anything new. However, using a project management tool can further simplify and peace the grocery shopping process. With a personal task list, you can create your grocery list, do Christmas shopping, and more. You can always add items to it as they come to mind.  
Here's an example: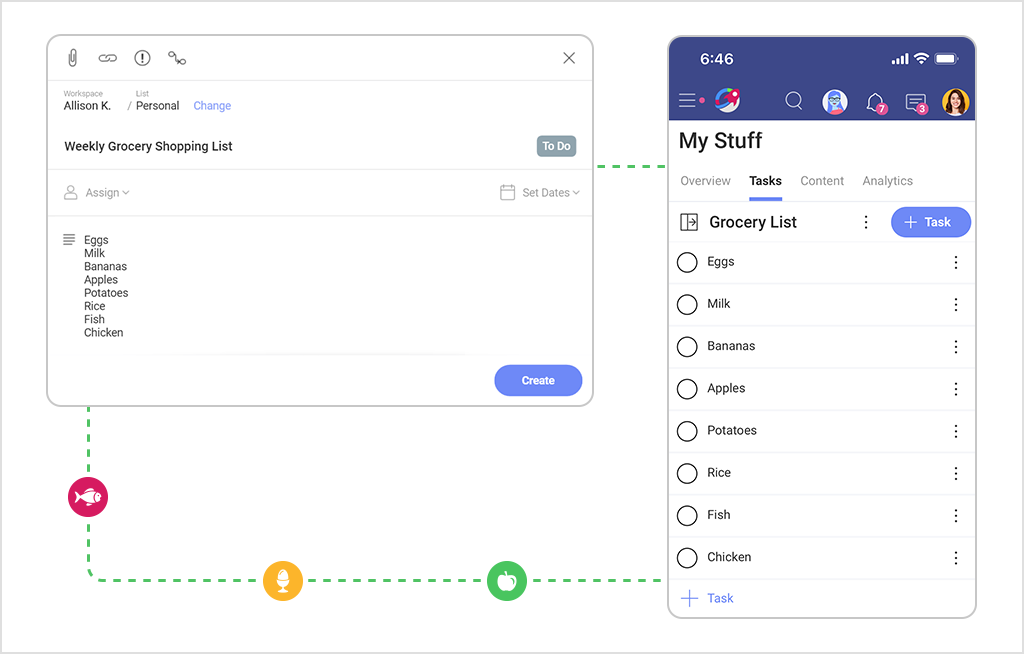 You can easily create weekly or daily grocery shopping lists for a month ahead, for example. That way you only think about it once and don't worry that you're going to forget something. If you have kids and they call you to say that they want ice cream, you can quickly open the list, add to it and continue with your other tasks.
Vacation Planning
Planning a vacation requires a lot of research, bookings, etc. Project management tools make it easier to store all important information, tickets, bookings, and ideas in one place.  
Before you start booking, you're most likely going to read some blogs online for tips and inspiration – in just a few clicks, you can pin these URLs into your personal vacation planning dashboard and reference them at any time. You don't need to remember every little detail, focus on having a great time while the rest sits in your pocket.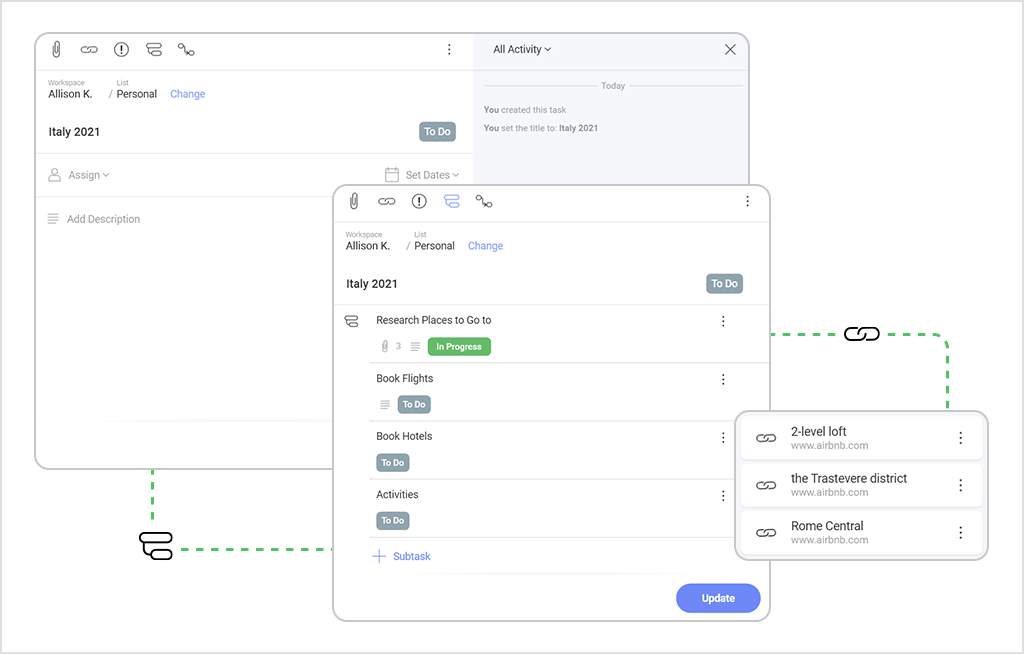 As you can see in the example, it's easy to create a parent task for organizing your vacation and then subtasks for everything that you need to do to plan it from start to finish. You can add links to hotel and Airbnb pages, car rentals, insurances, tours that you want to take and so much more.
What's more is that you can share your vacation planning project with everyone that's going to accompany you so they can add ideas, inspiration, and bookings too.
Cooking
Store your favorite recipes and access them from anywhere and at any time without having to search through Google again to find them. It makes it even better for you to have your recipes stored in your project management tool because every time you want to prepare one of those meals, you can quickly open the recipe and then create a grocery shopping list with all the ingredients you need to cook that dish.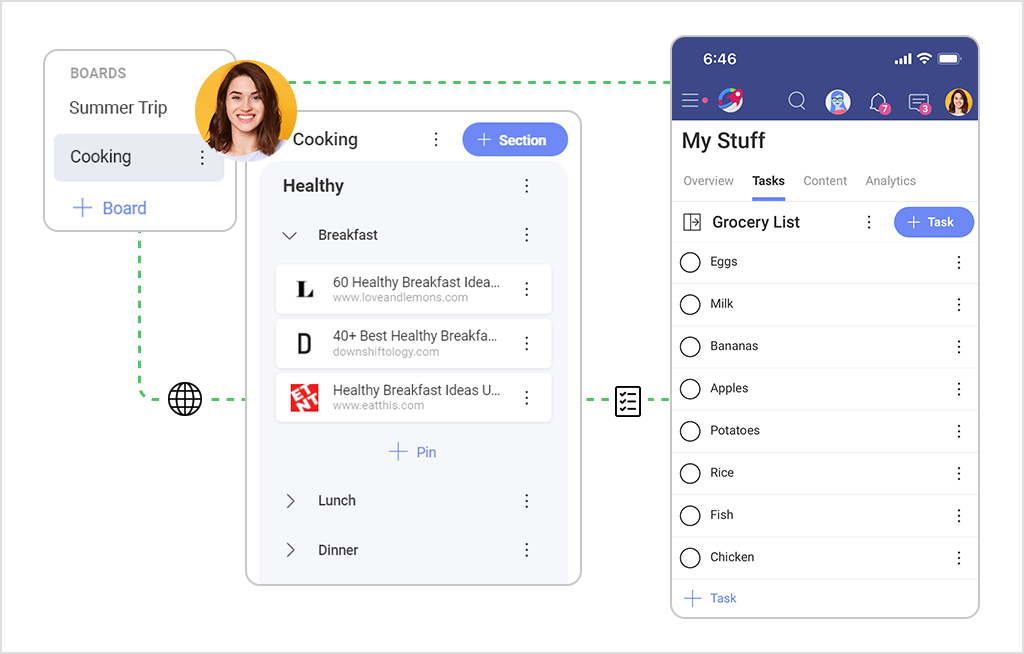 Tracking Your Personal Finances
With a project management tool, instead of tracking your personal finances in excel, you can view them in a beautiful and informative dashboard that provides deeper insights into your spending habits. With these insights, you can easily figure out if you stay within your budget, where you can possibly save, and more.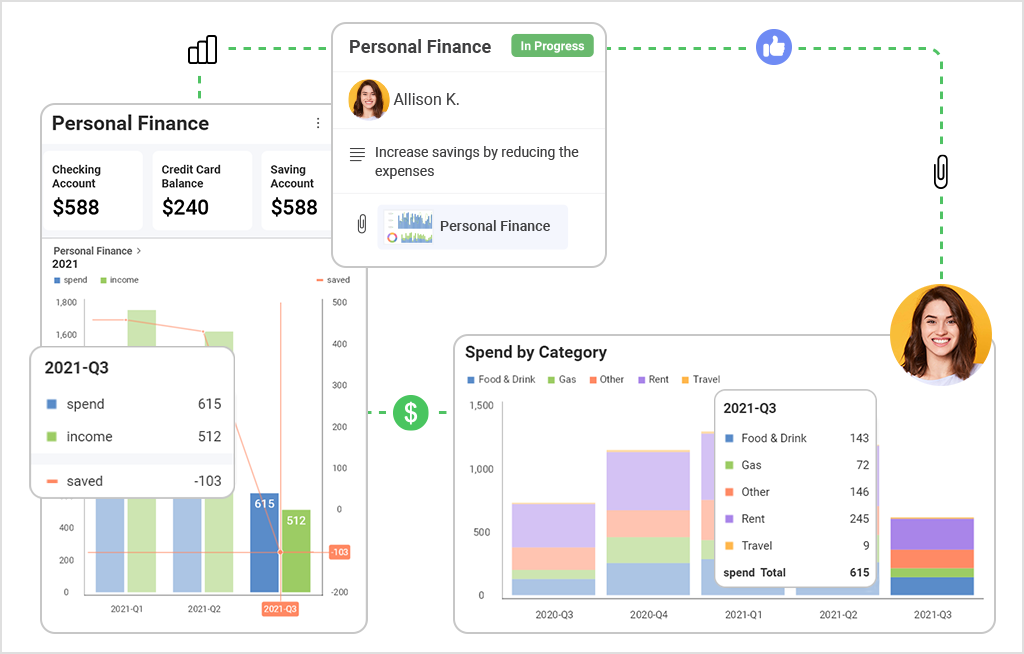 Freelancing
Another way to use a project management tool for personal use is to track your freelancing projects and work. Most project management tools are designed for enterprises, but every freelancer can benefit to stay on top of its task for clients. Regardless of the area, you are freelance in (design, content creation, accounting, translation, product development, etc.), the basic project management features will help you to schedule work, track your own progress, keep all of your assets and resources organized, and bounce between different tasks for different clients with ease.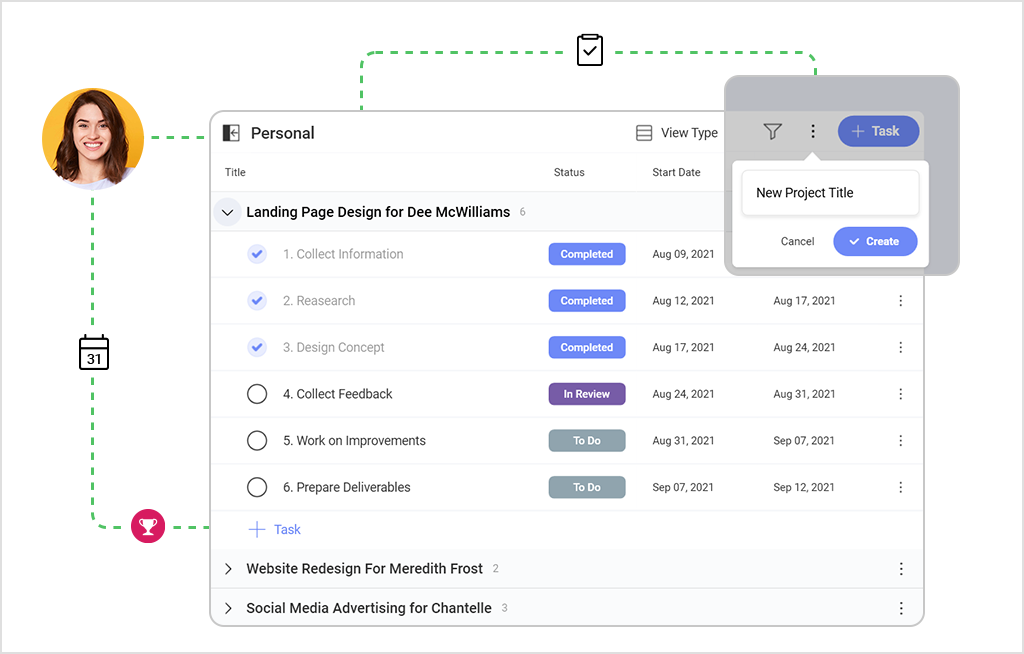 Event Organization
Is your birthday coming up? Or maybe an anniversary celebration, wedding, family gathering, or friends' reunion – plan all kinds of personal events smoothly and calmly with a project management tool. Just like you can plan and organize your next vacation, you can also as leisurely do the same for any upcoming personal event.
Use it to successfully create, structure, and layout your event plan. Here are some key things that you can cover:
Establish your event budget
Track your spending
Research and choose the best venue to accommodate your event
Make a list of guests
Send invites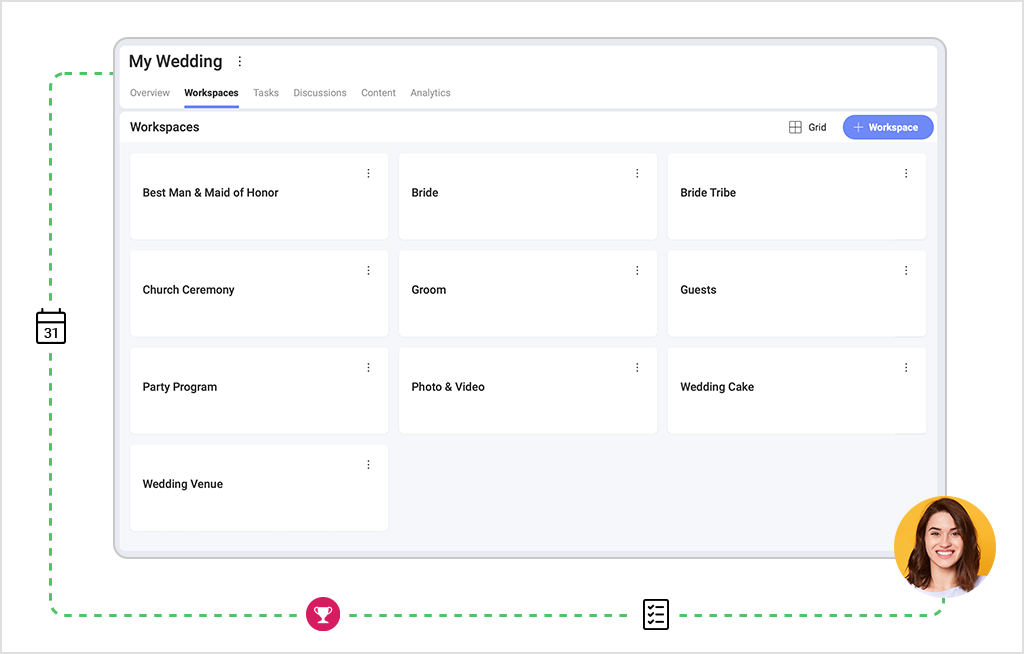 There are many other ways in which you can leverage project management tools for personal use – home renovation, learning a new language, studying, keeping track of your exercise and nutrition regime, and so much more, it's really up to you and your own personal needs.
Free Project Management Tool
Slingshot is a digital workspace that connects everyone to data, and organizes projects, tasks, and content to simplify and improve every individual daily workflow – in and outside the office. It allows users to stay on track of their tasks, plan and organize their daily activities, store all important information in a single place and increase productivity.  
It's free for individuals and small teams, which means that you can benefit from its robust yet simple features and functionalities for personal use without spending a dollar.
With Slingshot, you are never far from whatever you need. Take Slingshot with you on the go with your iOS or Android device without sacrificing features. Anything that you can do on your computer you can do on your phone.