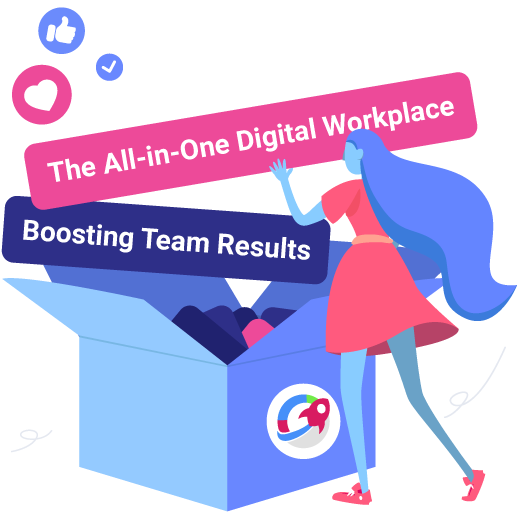 5 Tips for How to Manage Your Tasks in Slingshot
Collaboration in Slingshot chats keeps you and your team members in sync while making everything transparent and limiting the number of meetings you need to have
Casey McGuigan
3 min read
As you might have realized – managing your day-to-day work is not easy. Scope creep is a real thing, everything feels like a priority and before you know it, the whole team is struggling to keep up. There are moments when it seems there simply aren't enough hours in the day! As a result, deadlines are missed, things fall through the cracks, and worst-case scenario – the whole project results in a delay or a failure.
The ability to manage your tasks effectively becomes vital for ensuring that you're projects are staying on track. But, how can you make sure you manage your tasks properly and see the potential disruption before it happens? We are here to help with the following 5 tips on how to use Slingshot to better manage your workday.
Tips for tasks management to boost your productivity:
1. Start Your Day in Your Priorities Filter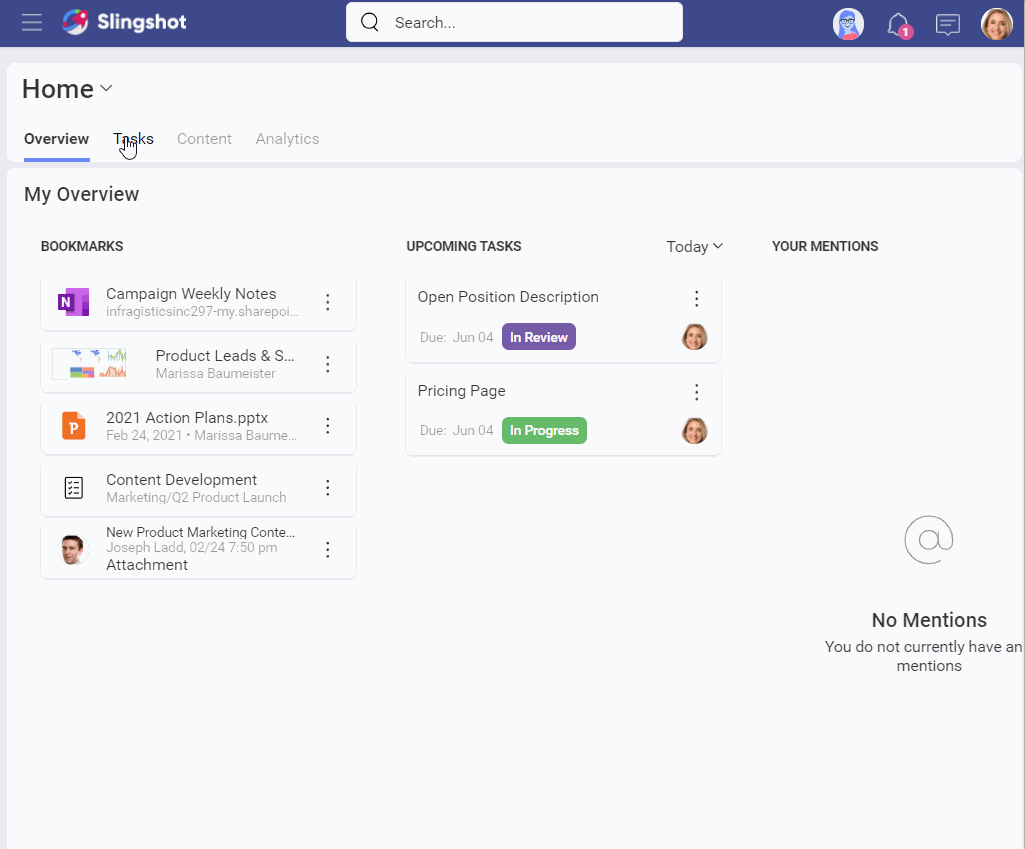 Your Weekly priorities filter is essential for always staying on top of things. We recommend looking at this filter in a KanBan view so you can at a glance see everything that is due this week, needs to start immediately, or is overdue – along with the status of each task.
2. Task Dependencies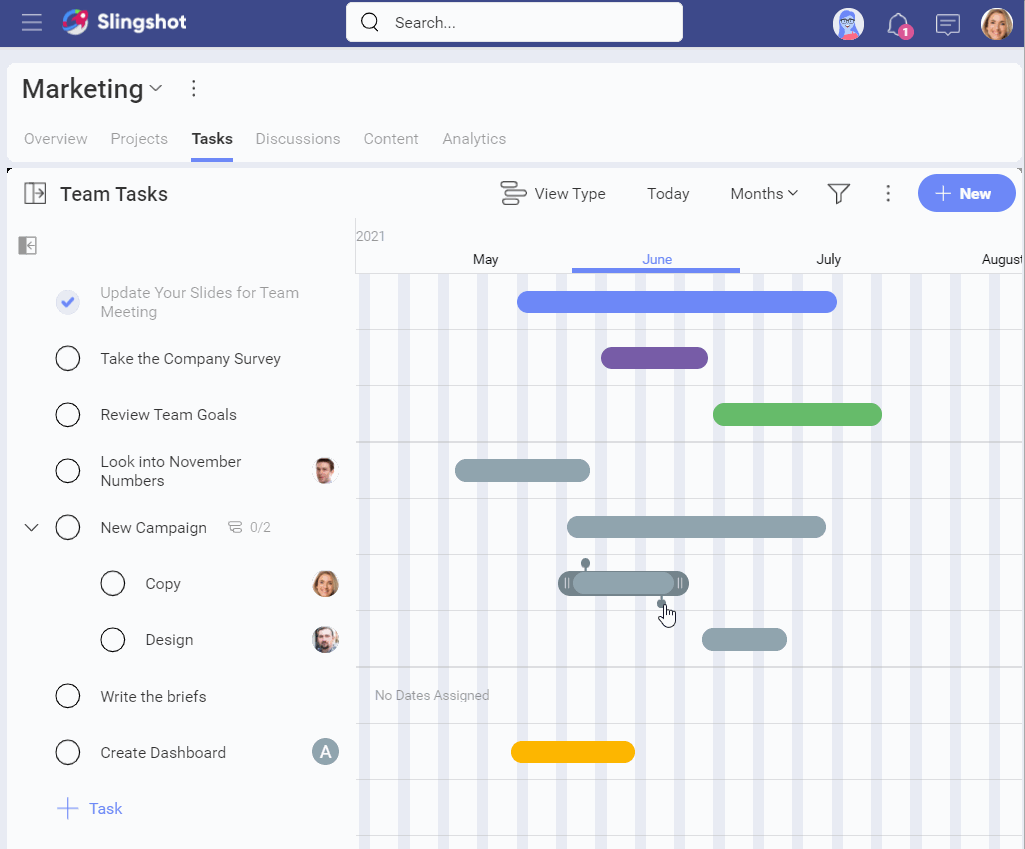 Task dependencies in Slingshot are a great way for people in the same team to instantly stay updated when items they are waiting on complete to start their own tasks. This option also provides a way for everyone to make sure they don't become a blocker for others.
3. Break Larger Tasks into Subtasks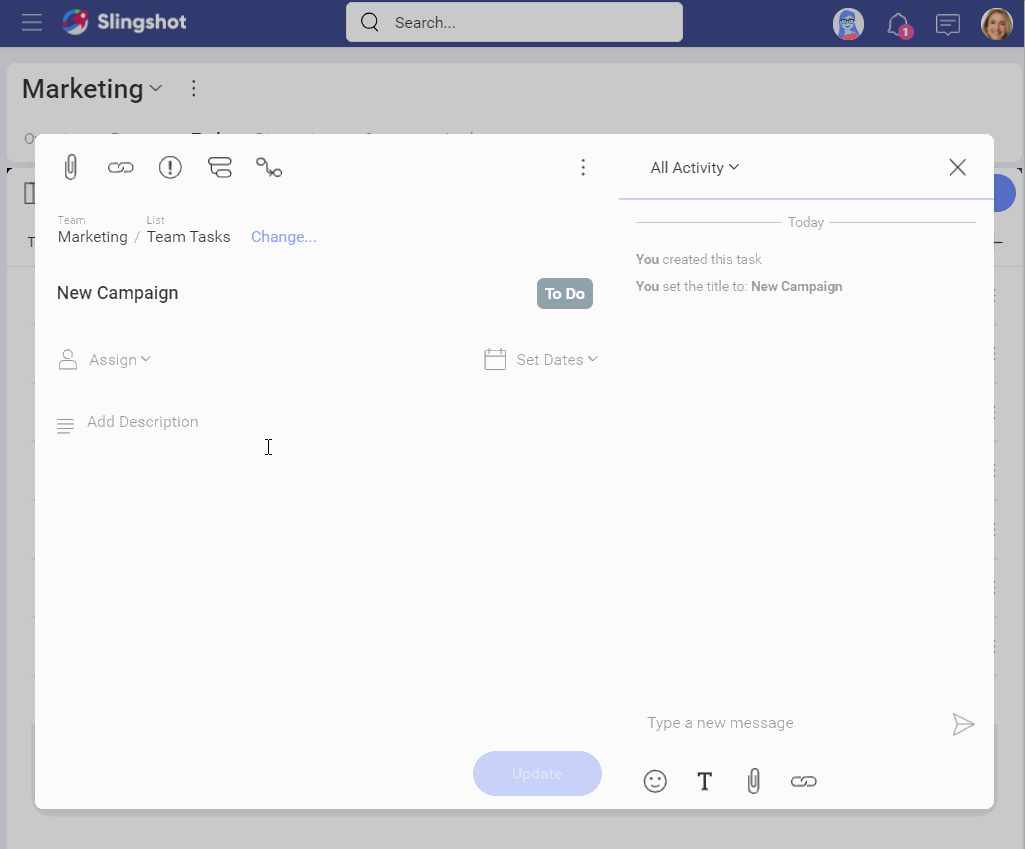 When tasks are broken down into smaller parts, it is easier for team members to have single assignees to each piece of the project puzzle. Everyone can clearly see each subtask's ownership and dates to achieve the overall success of a task and have it completed on time. Smaller tasks make it easier for others to consume and provide clear paths of achievement for your team.
4. Utilize Different Task Views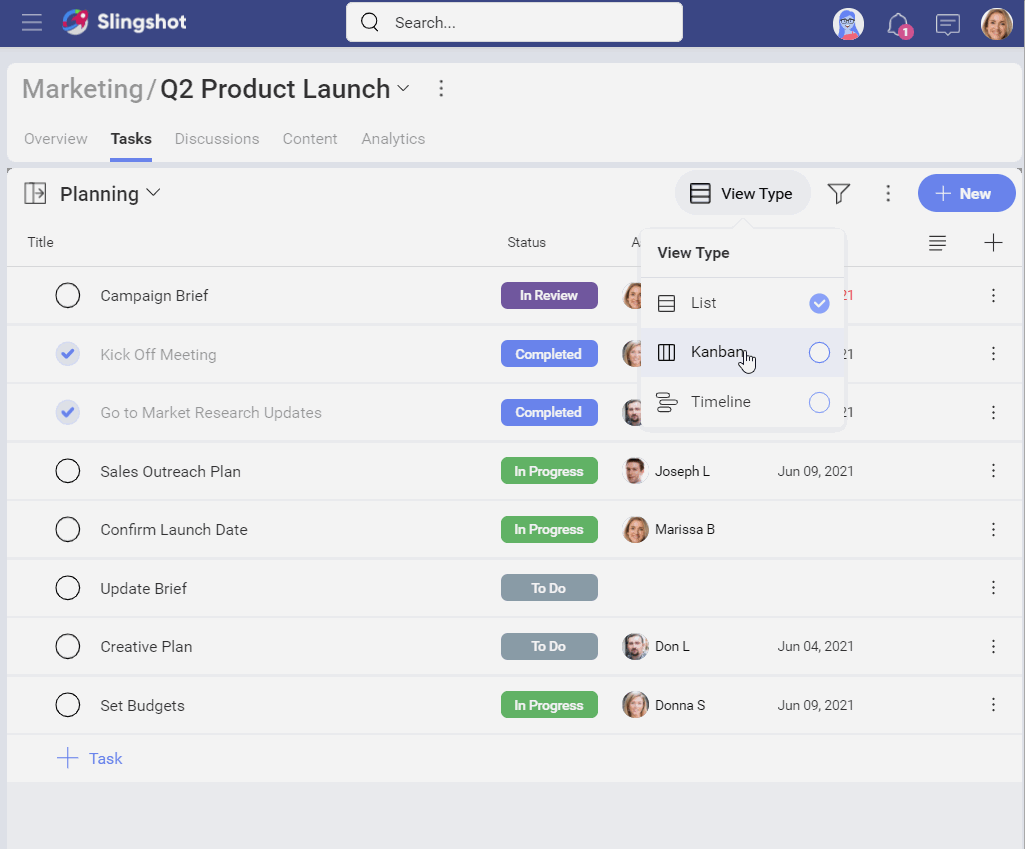 Everyone consumes information in different ways, so use the view that works best for you, choosing between list, kanban, or timeline view to get a real sense of what's happening. You can also choose the filters that work best for you. For longer-term tasks and to see dependencies, it's better to choose a timeline view. To see items within swim lanes easily such as status or priority – a KanBan view can come in handy.
5. Keep Your Conversation in Context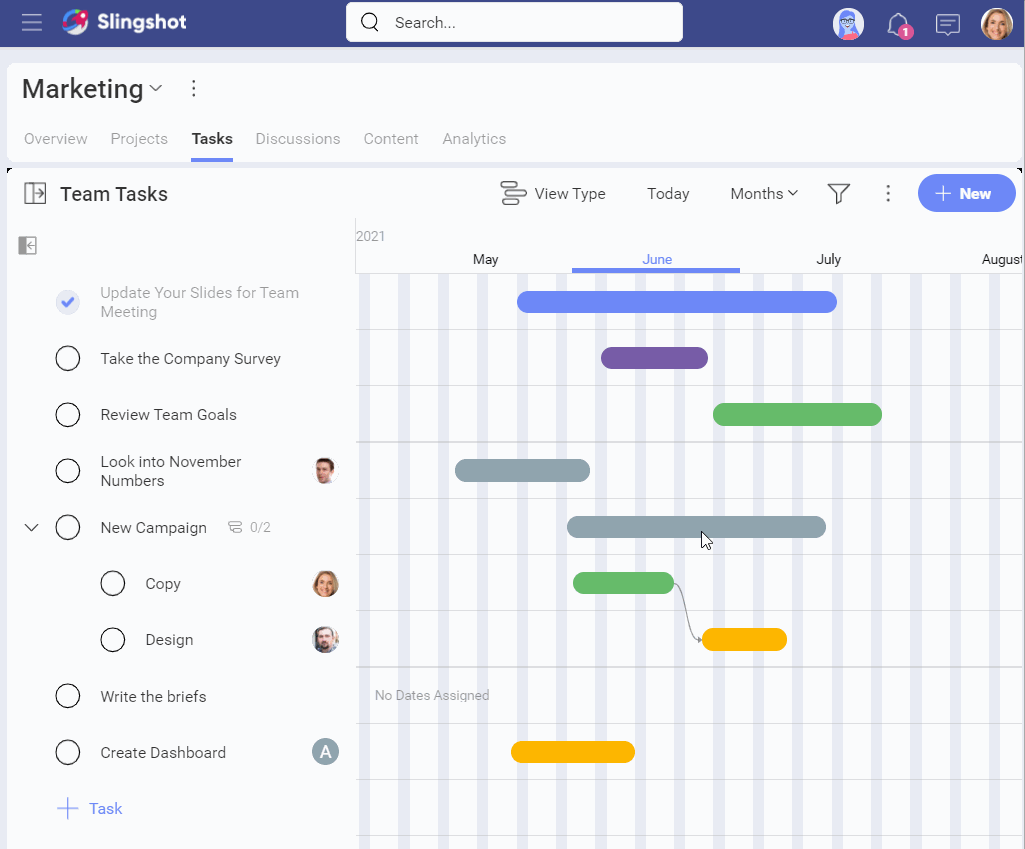 Collaboration in Slingshot chats keeps you and your team members in sync while making everything transparent and limiting the number of meetings you need to have. Utilize the threaded discussions right within individual tasks to keep an ongoing conversation in context. You can also mention the user by tagging them in the chat, to get the attention that you need. Through chats in Slingshot, teams work closely and have unmatched visibility, but also, they can pull up tasks from messages directly in the discussion – it's just one of the many great options this data-driven app has.
Slingshot is the app that serves as a uniting tool for your team's tasks and eliminates chaos and the traps of scope creep. Teams get all necessary mechanisms to minimize risk and have all content, files, and needed information for a particular project at a glance.
Also, you can explore why data-driven marketing teams are any organization's ticket to success.