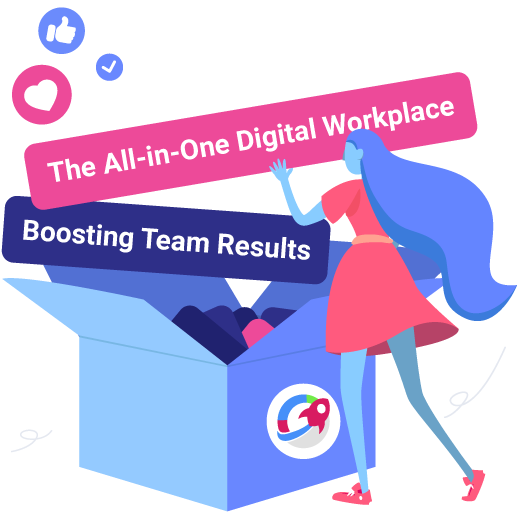 Top 20 Growth Hacking Tools to Use in 2022
Growth hacking is the "hot trend" many comapanies are using right now, to push their business forward with data-driven insights. Still, it remains a bit foreign in its nature for many. So what steps do you need to take to benefit from growth hacking yourself?
Tsvetomira Petrova
10 min read
Growing a business and creating a marketing strategy that brings the results you aim for is what every startup dreams of. And striving to achieve it often includes a lot of different methods and approaches, until a business hits the "sweet spot" of competitive advantage. One approach that is turning out to be of great relevance in growth strategy is growth hacking. By far, it's the best way to bring key team members to the table to share a goal of expanding your business through data-driven insights, and low-budget tactics.
What is Growth Hacking
Growth hacking is a relatively new field of data-driven marketing that provides ways for a company to expand and grow rapidly with experimenting. All strategies that growth hacking applies are low budget which makes it perfect for ambitious startups that want to grow and retain customers at the same time.
Growth hacking can be applied at any point in the customer journey and used in every channel, but it's up to the team to choose where to run the experiments and what metrics to look at. The focus of growth hacking is:
Defining the goal by setting a definite north star metric
Creating a hypothesis and planning the idea step by step
Experimenting with different approaches
Using the right tools to make sure you follow the right data insights and act on them
The importance of growth hacking lies in helping the companies that use it find the cost-efficient strategy that benefits their growth the most. The full organizational strategy of a company can benefit from growth hacking which brings an advantage over competitors and а wider range of possibilities. Experimenting in growth hacking is supported by data at every step, whether it comes to product development, crafting new strategies in social media, running campaigns, collaborating with clients, etc.
What Are Growth Hacking Tools
In growth hacking, we can talk about a type of funnel that maps to the marketing funnel we are used to – namely, the growth hacking funnel. Abbreviated with the AARRR (that makes us think of pirates), it consists of the metrics that are most important when taking this approach in your strategy. They are:
Acquisition
Activation
Retention
Revenue

Referral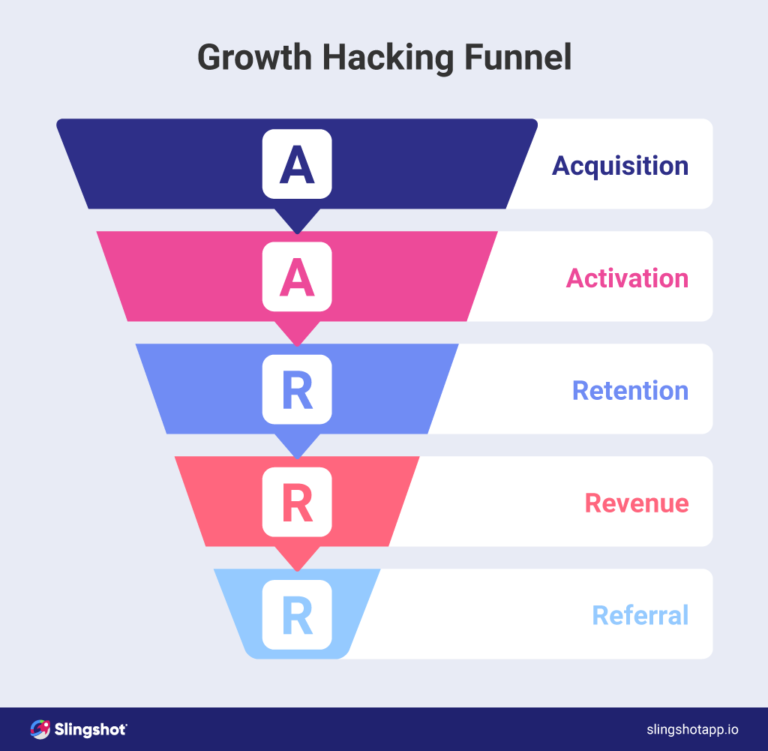 In following these metrics, you can essentially eliminate risk when experimenting and set the course ahead for sales, marketing, product development. You can also make sure your company's ambitions are directly intertwined with data so that the course ahead is secure and danger is minimized.
Growth hacking tools are the tools that help with following the metrics in the funnel and help you with:
Organizing events
Social media management and presence
Overview of competitors
Better collaboration externally and internally
Email marketing
Driving traffic to your sites
Growing sales leads and acquiring new clients
Retention of clients
So, let's take a look at the top 20 growth hacking tools to use in 2022 for your teams to consider.
Top 20 Growth Hacking Tools to Aid Your Growth Hacking in 2022
Choosing the growth hacking tools that will lead you to the desired results is not easy, given the huge selection there is out there. All the tools below stand out as top choice for aiding your growth hacking process, and we've selected them for you, in sections per their function.
Project Management Tools
Every growing company needs a good tool for project and content management, to bring all your tasks and workflow into perfect harmony. This isn't always easy since the pressure of many things happening simultaneously can be overwhelming, so here are two of the best project management tools you can use in 2022.
Slingshot – This all-in-one digital workplace enables teams to organize projects, content, tasks, and chats, as well as use data-driven integrated features to create the best flow in their daily work. Slingshot also includes robust analytics features, including a data catalog and data visualizations in dashboards that are created and shared fast and efficiently. These data-driven abilities can eliminate the need for a separate analytics tool for your growth hacking – with Slingshot, you have it combined with every other aspect of your project management.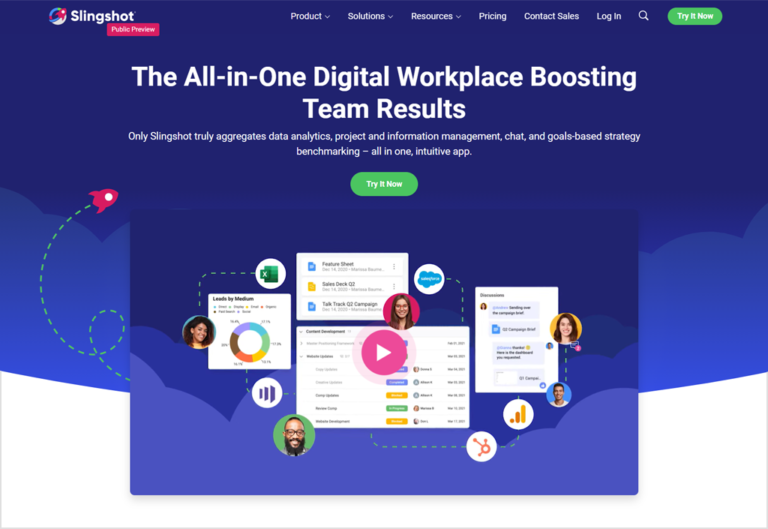 Zapier – This tool allows you to automate repetitive tasks and inform of an action being completed in one app, to trigger a responsive action in another one. It essentially creates integrations between different apps and saves time by automating tedious tasks to help teams focus their productivity elsewhere.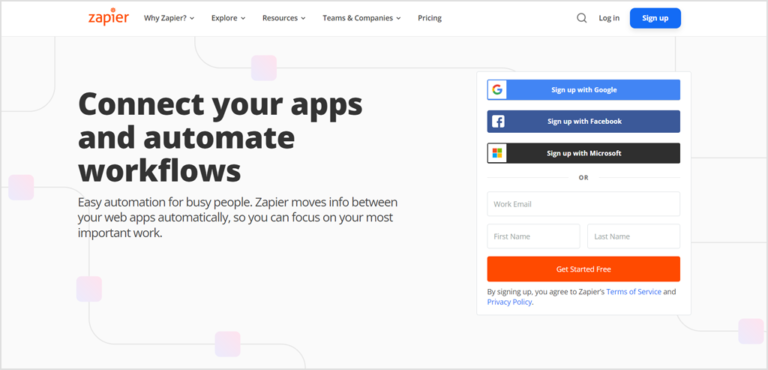 Analytics Growth Hacking Tools
As we said, data is key with growth hacking, since it's a method that uses data-driven strategies. Analytics tools are the most efficient way to compare your results, create a database and track everything you do. For analytics tools, you could choose:
Google Analytics – The popular tool allows you to identify trends in the data of your campaigns by collecting, analyzing, monitoring, and visualizing it; it has good integration with other apps and lets you track your audience and create custom reports.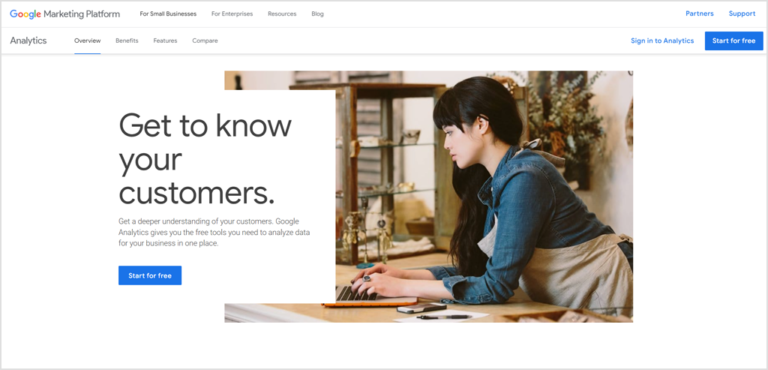 Clicktale – This SAAS system allows users to visualize their customer's experience on your website from their perspective, meaning you get a deeper understanding of their behavior and you get to analyze it, through heat maps or look at a conversion funnel, reports, and session playbacks.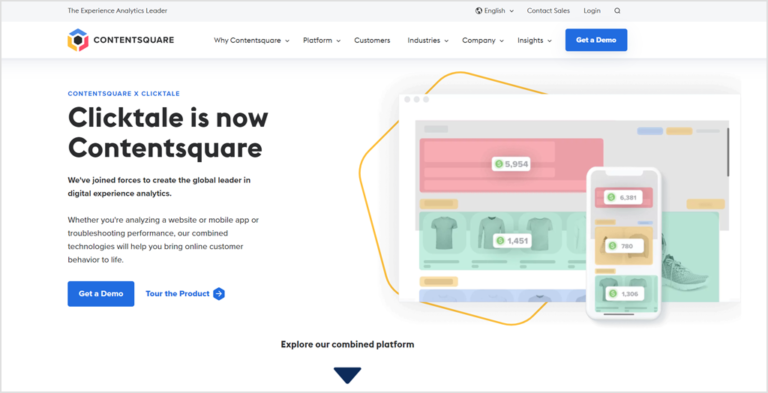 Kissmetrics – A person-based analytics tool that helps users understand better the metrics around their online business, delivering key insights about user behavior on a website, collecting acquisition data, and helping you gain perspective on what works.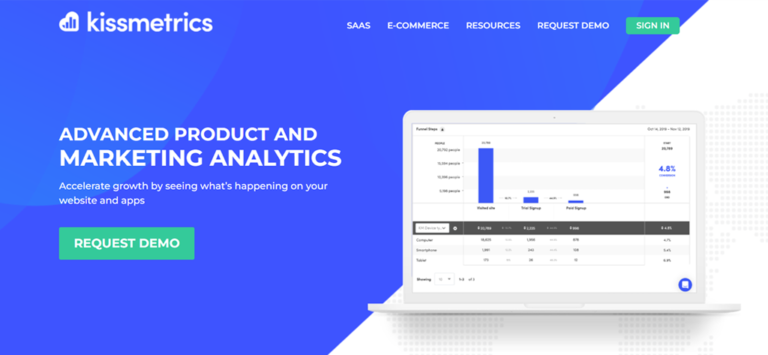 Lead Generation, CRO and Design-to-Code Tools
Lead generation and CRO (Conversion Rate Optimization) remain two of the most important elements in growth hacking; they are directly linked to the goal of expanding your business and through the right tools, can bring booming results. To help your sales and marketing team with these goals, and most of all – understanding the way your customers think better than ever, you can depend on the following tools:
Drift – This cloud-based in-app messaging tool is designed to offer customizable live chat widgets, based on different criteria for the unique user (and their behavior) and email campaign automation. Called the Conversational Marketing platform, it allows for "businesses to buy from businesses", creating targeted messaging to specific companies and conversing with them in that way.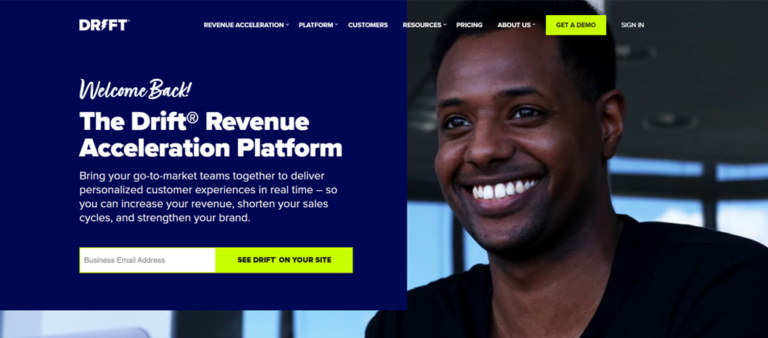 Unbounce – A drag-and-drop tool that lets users build and publish their own landing page, creating it on their terms and without a need for developers' help. Unbounce is a simple and powerful way to get more conversions and build landing pages with customized message and look, to influence more people, get more traffic and customers.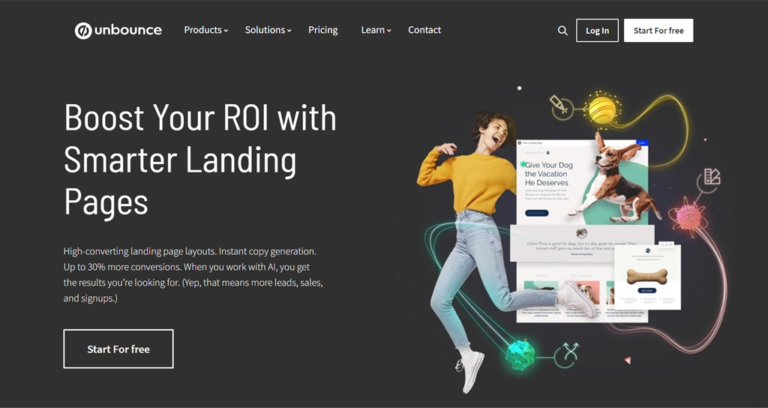 App Builder – drag-and-drop, cloud-based tool that lets you build business applications while eliminating the complexity of development. It provides a fast and easy way to customize your company's app, starting it from scratch and choosing from a large library of pre-built tools.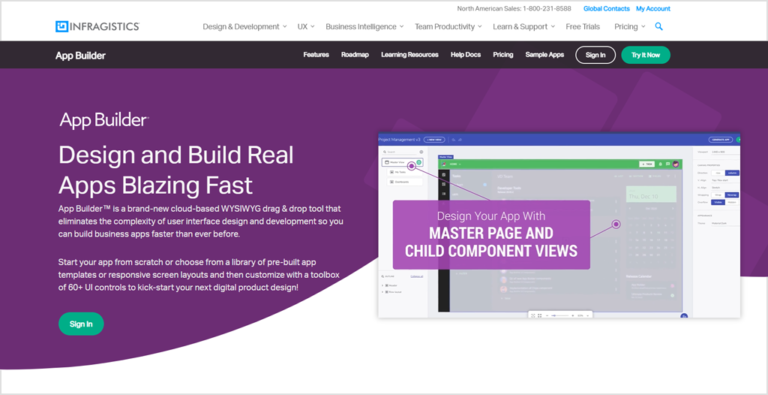 Hotjar – Hotjar is a tool that helps understand customer behavior and creates heatmaps, providing useful feedback that helps you with product building and testing. It helps businesses improve their digital products using real user data through a number of features like heatmaps, sessions recordings, and incoming feedback.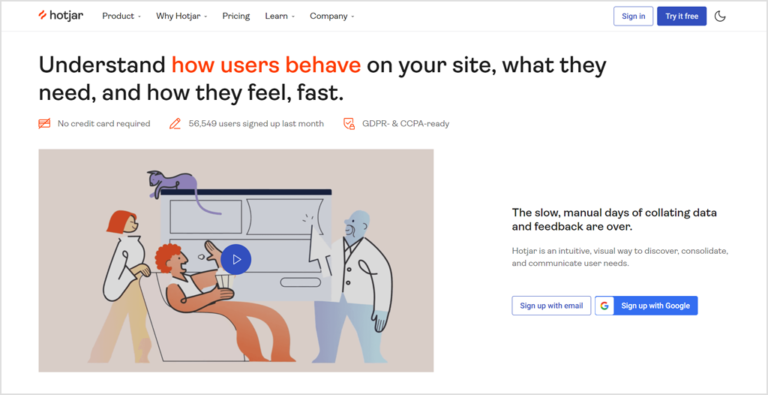 Optimizely – An experimentation platform that provides easy A/B testing on websites. The tool allows for experimenting with a variety of web features and achieving validation for CRO efforts, providing minimized risk and a better understanding of customer behavior.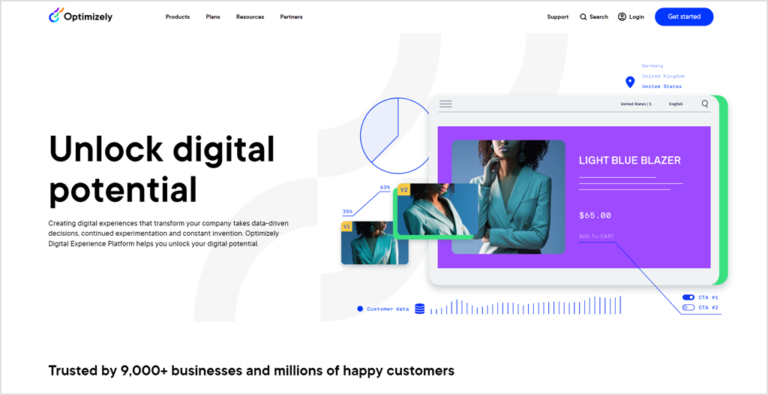 Email Marketing / Automation Tools
Setting up your email marketing and social media postings to happen automatically saves times time and helps you work out a plan to achieve more engagement and visibility. The best tools you can choose here are:
Mailchimp – Through this marketing automation platform, you are free to create, send and then analyze full ad and email campaigns. It's an easy-to-use web builder tool that has a bunch of features letting you develop your campaigns, get custom reports, view CTR, and manage subscribers.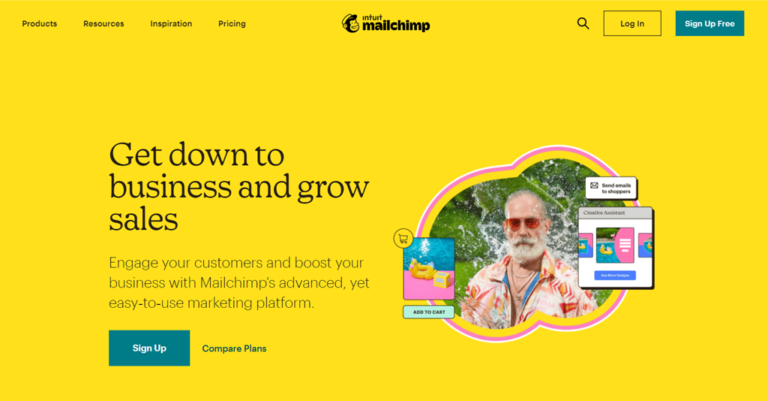 HubSpot – One of the richest platforms for automating marketing campaigns, HubSpot is a great tool to grow your business and help your sales, marketing, and customer teams. Through HubSpot, you can attract a targeted audience, convert leads and boost ROI; track emails, view the entire sales pipeline and also use a chat feature and meeting schedule.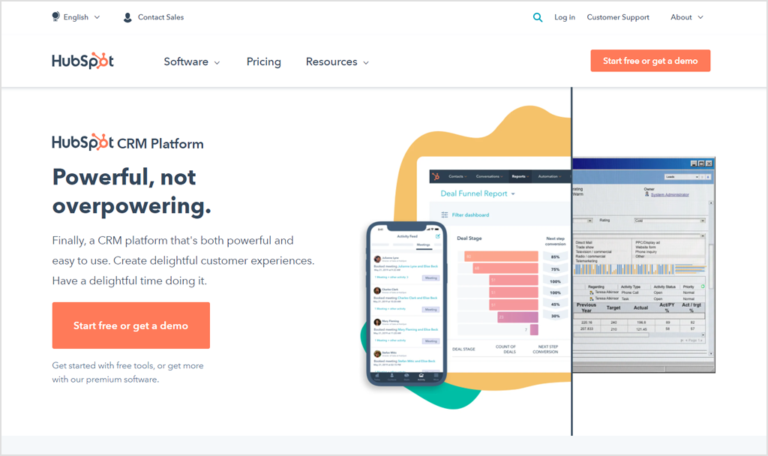 Hunter – This email finder tool lets you perform domain searches and find email addresses to create new contacts. Hunter.io allows companies to bulk search, which saves many hours with finding and verifying professional email addresses.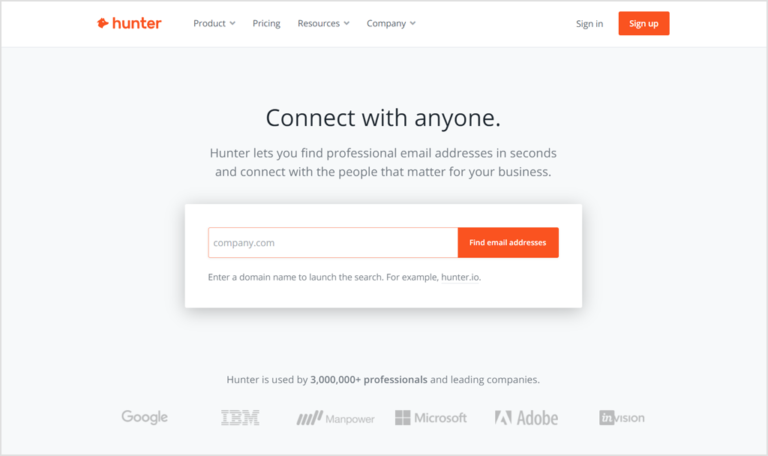 Social Media Growth Hacking Tools
Relying on social media is crucial in growth hacking since any company's growth depends on popularity and visibility among other things. The tools you need here can bring this type of growth and keep your tactics in social media on a strict budget while saving time, effort and providing better strategy. The best tools for social media growth hacking are:
Hootsuite – Tools like Hootsuite are great for automatically setting up your social media posting across several channels. The tool helps marketers schedule and work out a plan for ad hoc and your evergreen content and make it popular among targeted groups while saving time and experimenting with different approaches.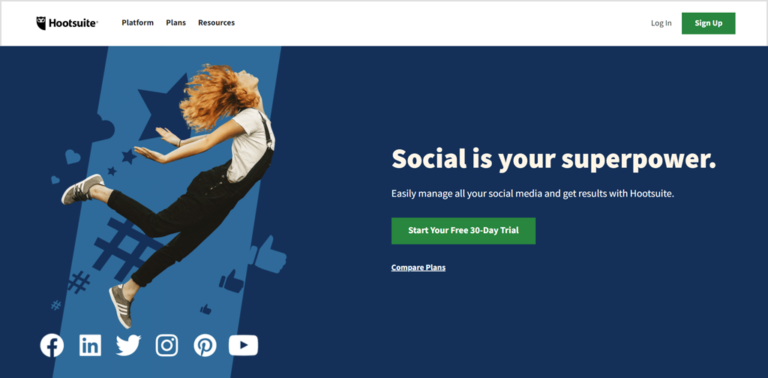 Expandi.io – Since LinkedIn is one of the best networks for business connections right now, a tool like Expandi.io is great for expanding your grid there. The cloud-based tool (that also has a Chrome plugin) lets you save personalized connection requests, send messages to targeted people and generate new leads quickly and easily through sending automated content.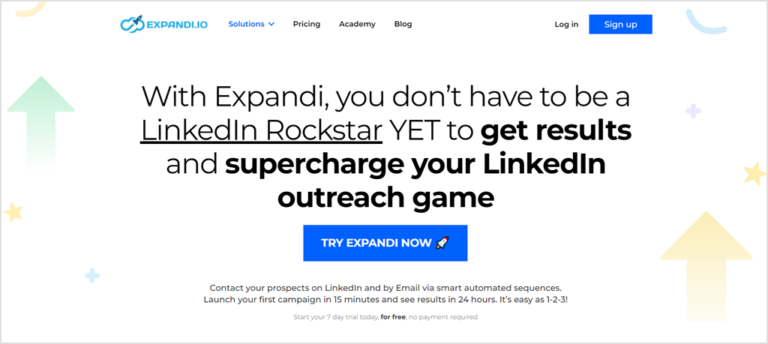 Buzzsumo – For every company that hopes for quick growth with measured effort (and cost), this cloud-based tool provides ways to find great engagement, content opportunities, and outreach across social platforms. It provides insights about social media, competitor analysis, and reports and dashboards that are based on customized parameters.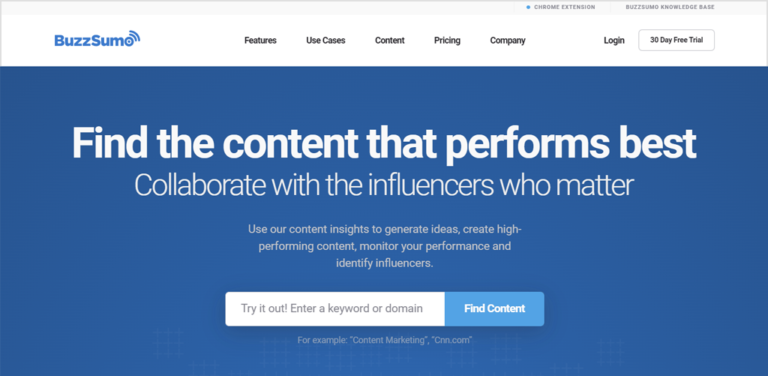 Buffer – Scheduling your posts across many social platforms (Facebook, Twitter, Instagram, Instagram Stories, LinkedIn, Pinterest) is easy and quick with Buffer. The tool lets you schedule posts and perform market testing as well as analyze the results and flexible engagement with cross-communities in social media.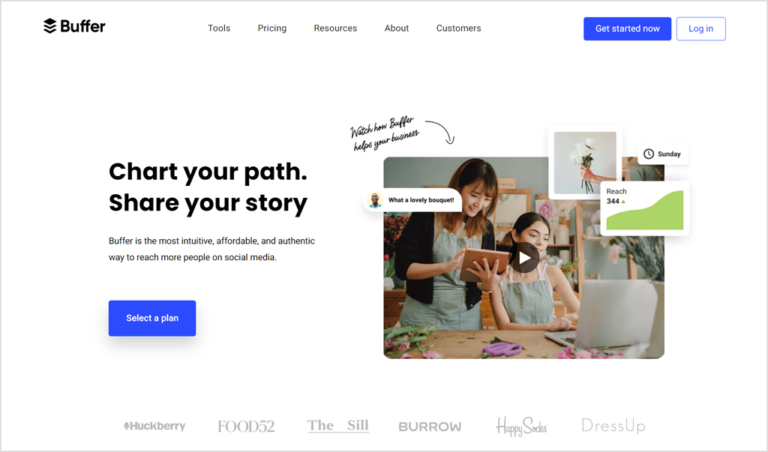 Images/Videos Tools
Creative assets are an integral part of any business's digital presence, presentation flow, customer collaboration, email marketing, and a lot more. Making it easy for your team to create videos and images quickly calls for using great design tools such as:
Canva – This design platform lets anyone create great photos and videos and achieve a professional look of their assets without the need to include designers in the process every time. Canva's features allow to add text to photos, create collages and grids, blur images, and many other effects. The app itself offers a great library of stock images, icons, and fonts to make things even easier.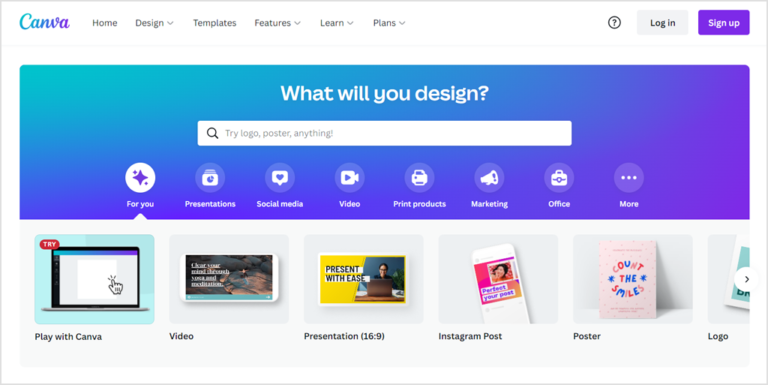 Unsplash – In this free platform, users can find and use high-definition stock photos for their purposes. The website has over 250 000 contributing photographers, with an impressive number of images to choose from.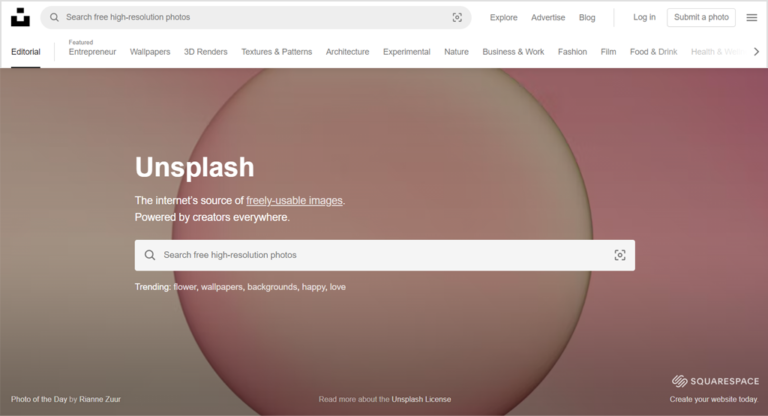 Loom – A screen and cam recording tool that lets users make HD video on their computers, on the screen, or cam recording. It provides an easy option for creating fast videos, capturing content in any application and device, and then offering editing features to make it engaging for your audience and purposes.