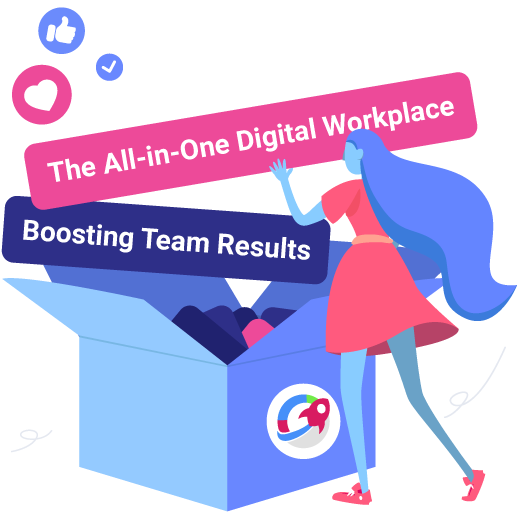 How to Simplify Collaboration with Clients: Best Practices
To simplify collaboration with clients, a specific approach is needed - you need to ensure trust, visibility, control, comfortable participation and feedback, and a quick way to transparency in any situation.
Tsvetomira Petrova
6 min read
Internal collaboration is something of a given – your team needs to constantly communicate and trace each other's footsteps in various projects. External collaboration, however, is also an important part of a company's need to build a long-lasting relationship with customers and clients.
But how can all of this be simplified and turned into effortless cooperation avoiding the undercurrents of chaos and always able to meet urgent needs without losing time? Let's take a look at the possibilities.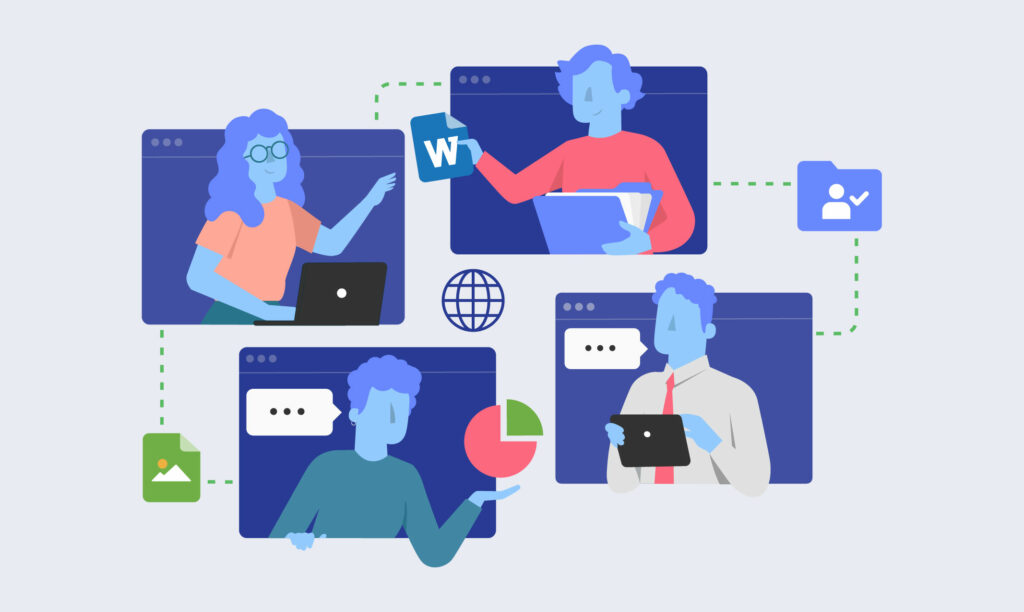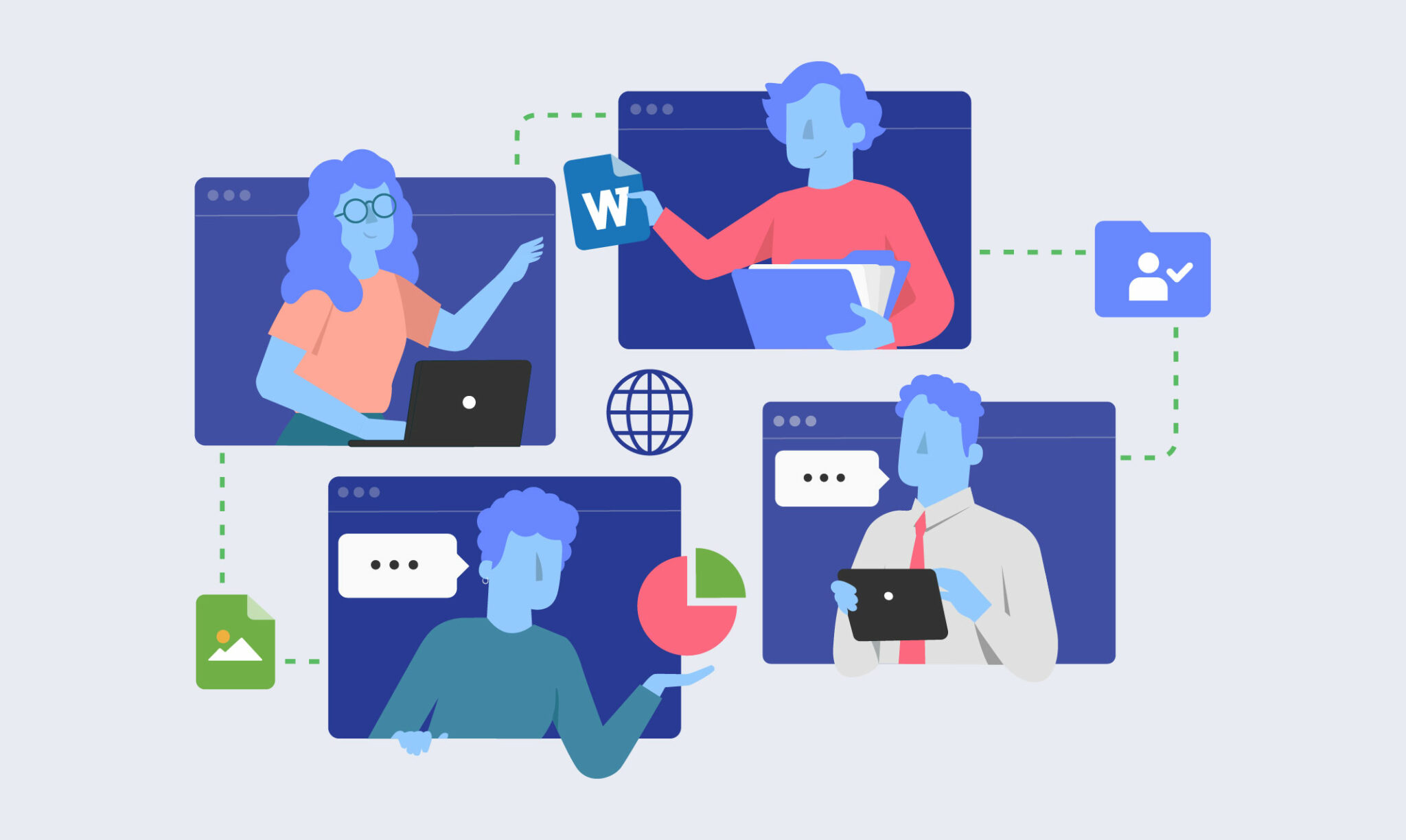 Collaboration with Clients: The Pillars
To understand what rests at the heart of client collaboration, we need to look at the three pillars or needs that have to be achieved to have it working. Having a good collaboration with clients means:
Communicating regularly on undergoing projects
Having clear expectations & goals set
Having transparency & trust in daily tasks
At the center of collaboration with clients is trustworthiness – best achieved through good processes and tools. Every business and organization that is willing to improve their product or service, build customer relationships that last and improve their client experience overall should invest time and thought into client collaboration. Client collaboration provides great insight and is key for growth. So let's see what the five most important reasons for good client collaboration are.
Importance of Client Collaboration: 3 Reasons Why
Assigning the same importance to collaboration with clients as to internal collaboration is what any business should be doing to maximize the potential of their product or service.
Saving time, building integrity, increasing revenue, and improving trust are some of the reasons is what businesses should strive for. But to be more exact, here are the main three reasons collaboration with clients is a good idea.
Increasing client loyalty: with external collaboration with clients, organizations make sure there is heightened engagement and commitment on behalf of clients.
Saving time and money: with client collaboration, miscommunication is avoided to a greater extent and there is no time wasted to clear up again and again how a project is going to happen. Aligning better saves money because it provides a glimpse of the potential issues beforehand.
Growth of trust & dedication: everyone wants their client to also be their ambassador. Client collaboration with transparency does just that or at least puts a very good foundation for it
Moreover, effective collaboration with clients will make them feel valued and ensure synchronicity leading to the best possible results.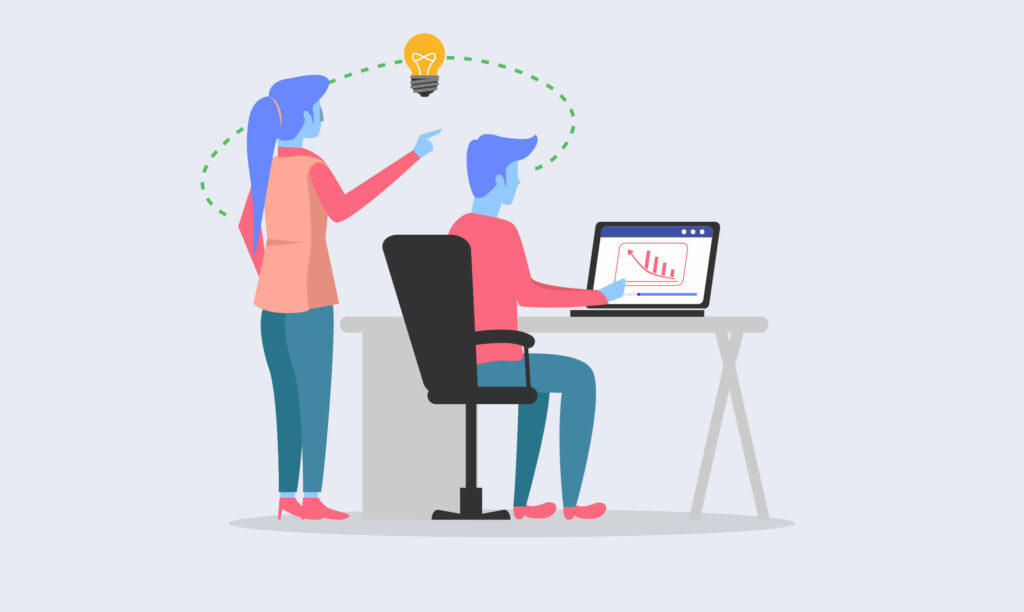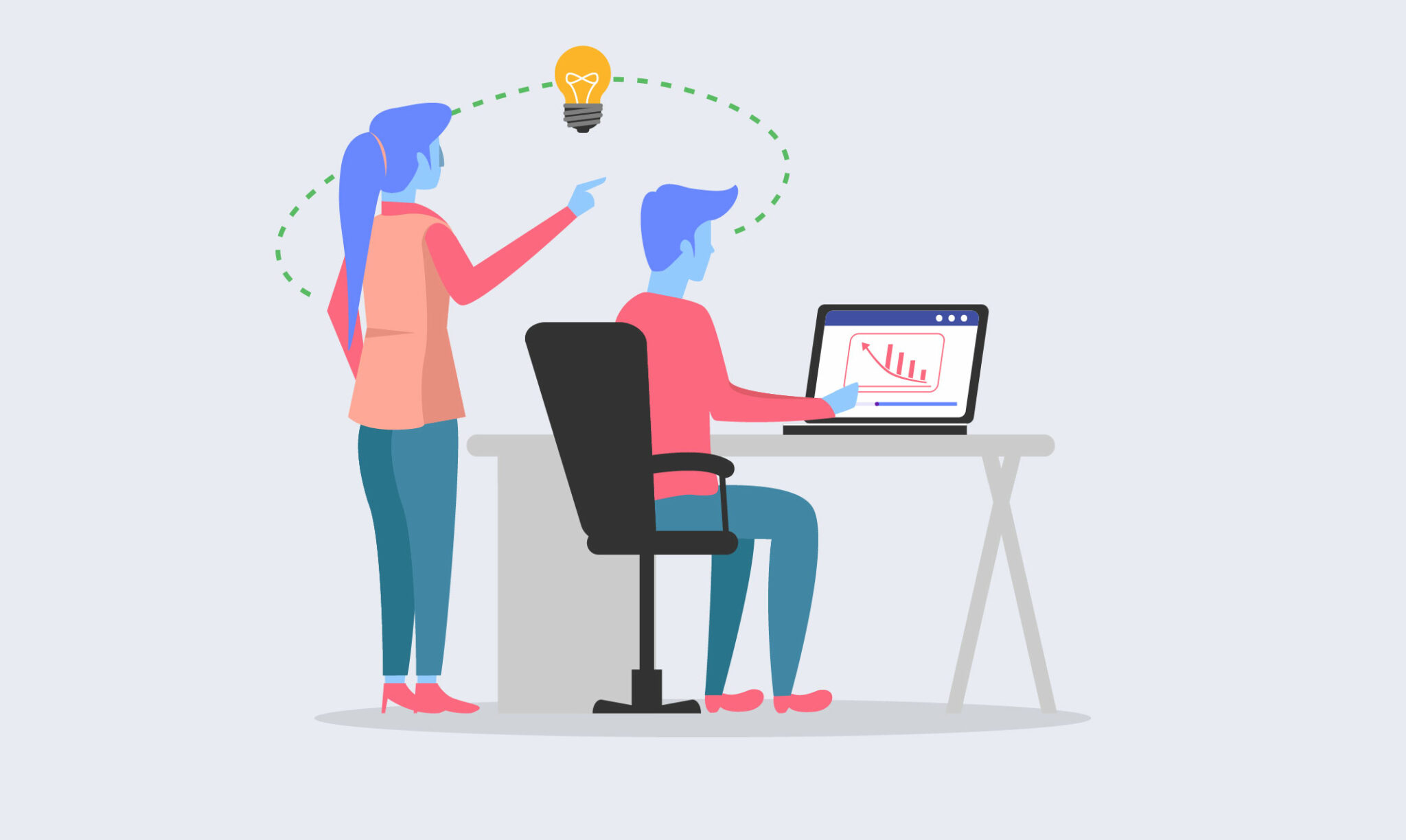 Simplifying Collaboration with Clients: Rules to Follow
In today's business and digital world, you can be sure there are tons of ways of communication. And maybe that's the problem. The clients don't always have the time to sift through a bunch of emails, data, charts, and terminology. Complicated collaboration can do the opposite of what you are trying to achieve.
To simplify it, there are few basic rules to follow:
Always having a clear-cut outline of what needs to happen and when (milestones)
Have one go-to library for all needed assets: files, chats, reviews, data, and analytics
Be user-friendly in everything connected to the project and the digital spaces this collaboration inhabits
Use tasks assignment for delivery opportunities
Have transparency with user permissions, visibility, and options for brainstorming together
Last but not least, have an easy and clear way for feedback from the client across all levels and projects – that will ensure decisions are always made with the best possible outcome in mind.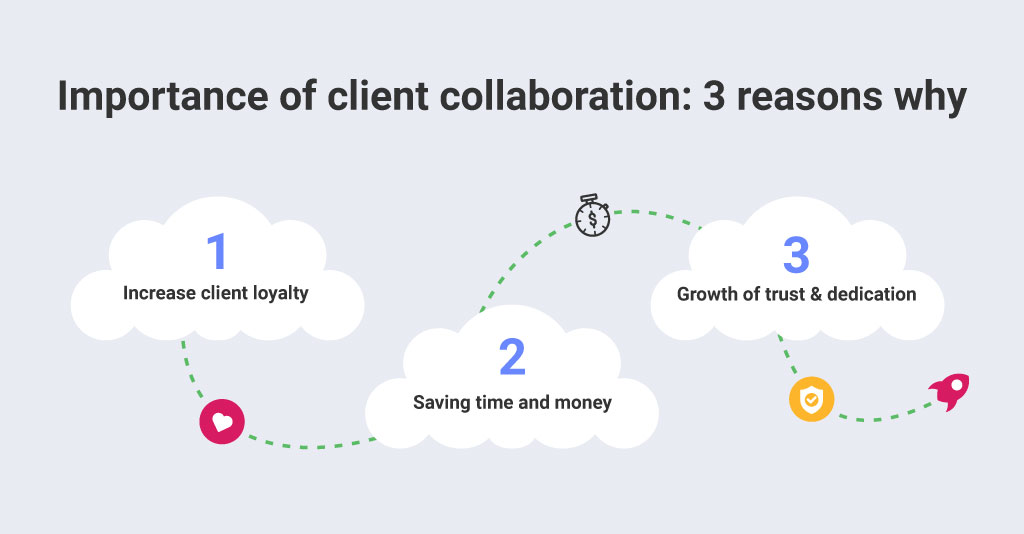 Examples of Collaboration with Clients
To make sure they are on top of their game in every type of collaboration with clients and every type of field/project, organizations need to make sure they follow the right steps to building that.
Here are 3 examples of client collaboration worth striving for.
Good and concise ownership and communication: This can only happen through collaboration software with client access
Ability to track the progress of projects and participating in tasks as an external contributor: Here is when project management software with client collaboration comes in handy
Sharing dashboards, progress reports, important files, and dashboards of data: all of it in the easiest way possible, with the ability to set user permissions and without having to search for the most updated file
To keep your clients in the loop, there should be no room for "getting lost" – there needs to be constant encouragement for participation and trusting software that is decidedly powerful enough to help build that connection.
Which takes us to…
Slingshot: How Does It Help You Collaborate Successfully With Your Clients
Slingshot, the all-in-one app that provides all necessary mechanisms to be the solution driving successful client collaboration forward. It's a tool created to provide effective data-driven collaboration and project management with no disruptions.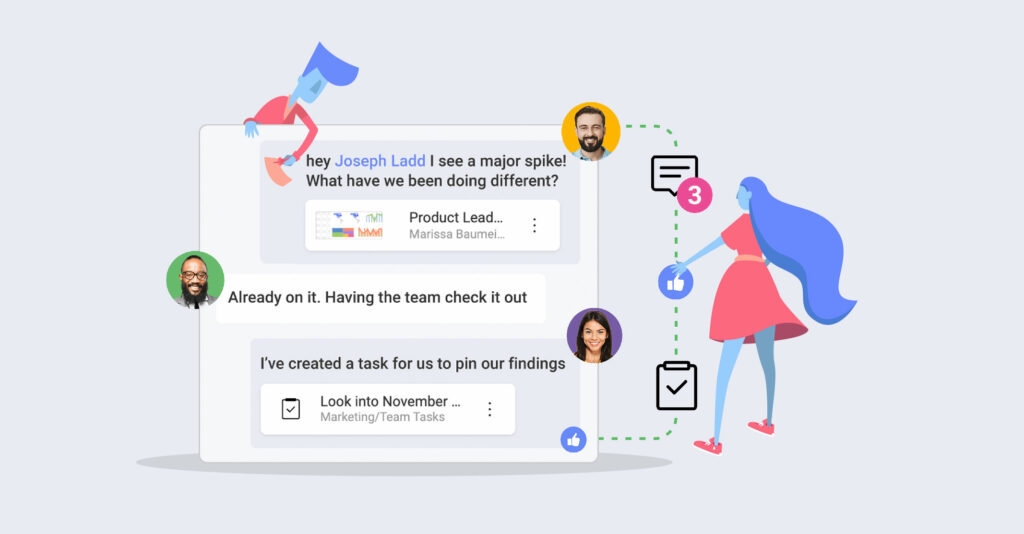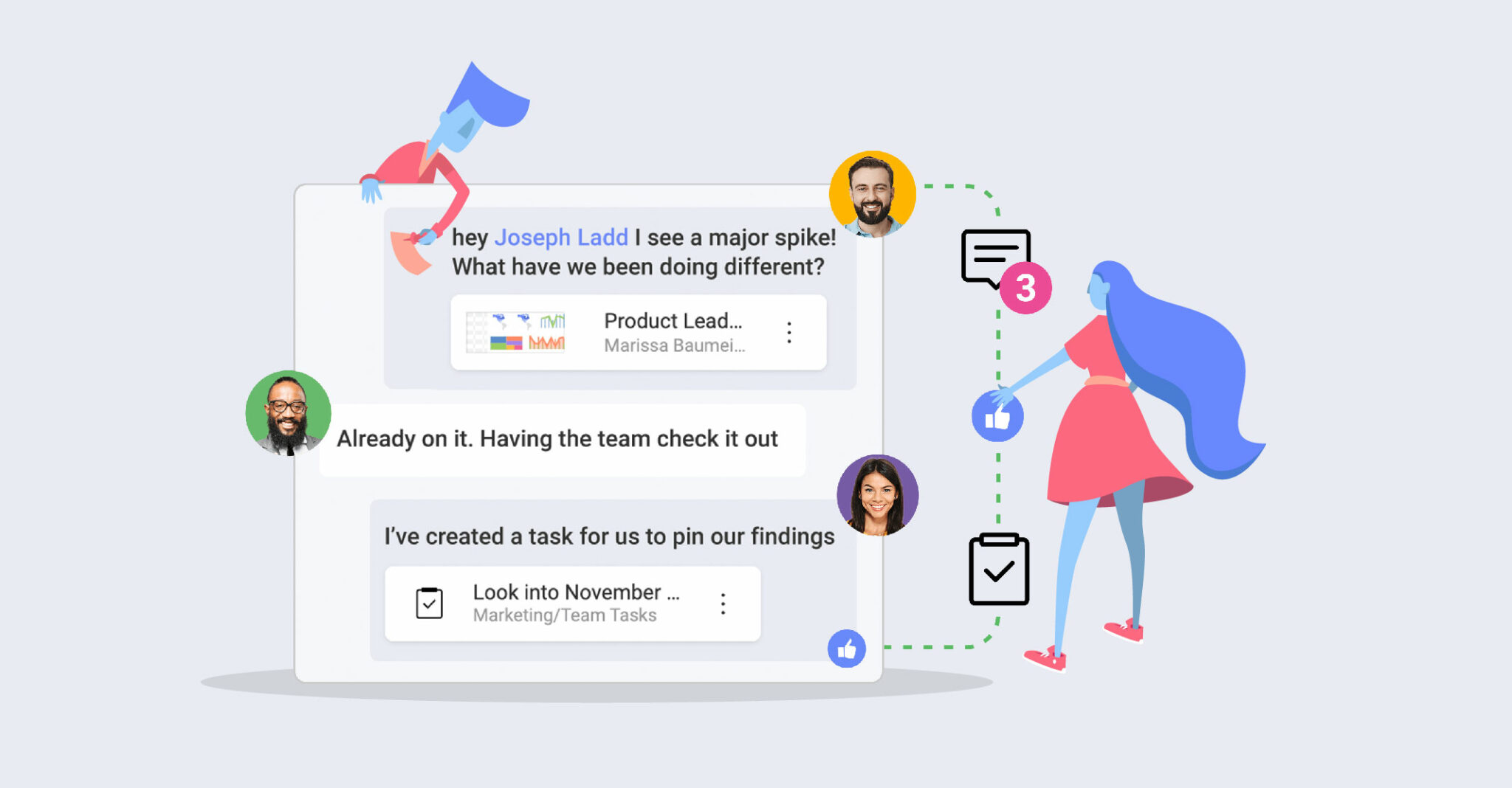 Таке а look at the specific features of Slingshot that ensure the best collaboration with clients for any business.
Slingshot unites all needed digital assets in one place and allows for them to be shared with outside collaborators with ease
External collaborators get controlled access and permissions to workspaces, so that everything stays in context and nothing falls through the cracks
It gives an overview and tracks the progress of any stage in any project, allowing for NO desynchronization between internal and external team members
Works flawlessly with Office 365, Google Suite, and many more tools and is infused with AI so it takes your data to the next level and helps teams go from insights to action in a matter of seconds
Has strong business intelligence components that provide dashboards and analytics
The communication, ideas, and brainstorming gems are never lost with a chat functionality that puts conversations in context according to every project/team/task
Through its project management features, Slingshot assists with ownership, division of tasks, and keeping tabs on any issues or blocks
Its data-driven characteristics help your clients stay on top of current data, through dashboards, KPI tracking, and gives them the ability to go from insight to action in seconds
Slingshot is the best workspace for client collaboration, thanks to its unrivaled ability to keep cross-functional teams efficient and make collaboration with external team members simplified for the best possible performance.
To get even more in flow, check out the 5 useful tips on how to manage your tasks in Slingshot.